Kumano Kodo Kiiji Trail 3: From Izumi Fuchu to Yamanakadani
Since starting out from Osaka City, the Kumano Kodo Kiiji Trail took us to Izumi Fuchu. This time, we resumed our hike from Izumi Fuchu and headed to Yamanakadani. Once at Yamanakadani that would mean that we crossed the entire southern Senshu region. While most of the Kumano Kodo in the Senshu region goes through quiet towns and neighborhoods, there are still several interesting spots to see along the way. 
Note: See here for the other entries of our Kiiji and Kumano Kodo series!
Kumano Kodo Kiiji Trail: Izumi Fuchu to Yamanakadani
Izumi Fuchu to Kumeda
We resumed our hike of the Kiiji Trail from the 11th Oji, Inokuchi Oji, which is 10 minutes walk from Izumi Fuchu Station of JR Hanwa Line. The Kiiji Trail goes along Prefectural Route 30 for several hours until it reaches Kaizuka City.  It is just a big route, but the original Kumano Kodo is a couple of blocks away in the west. However, the original route is often cut because new houses were built.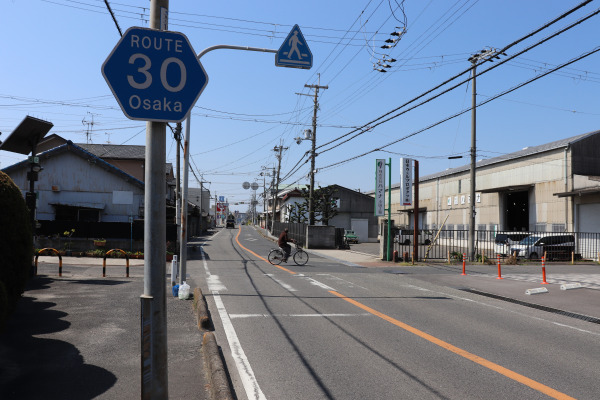 30 minutes from the Iguchi Oji is Kumeda Station of JR Hanwa Line. Today, the Westside of the station is just an empty lot, but this used to be the place of the 12th Oji, Ikeda Oji. Unfortunately, nothing is left and there is even no sign to indicate so.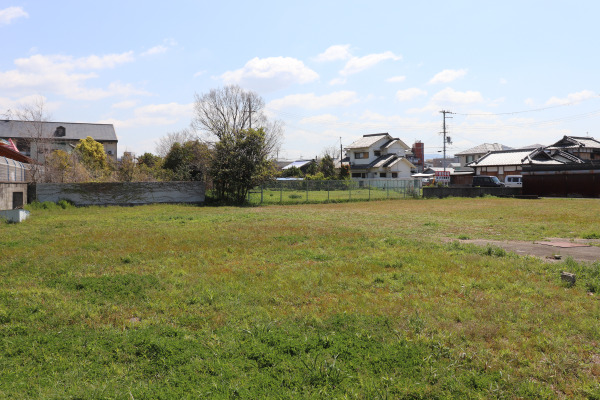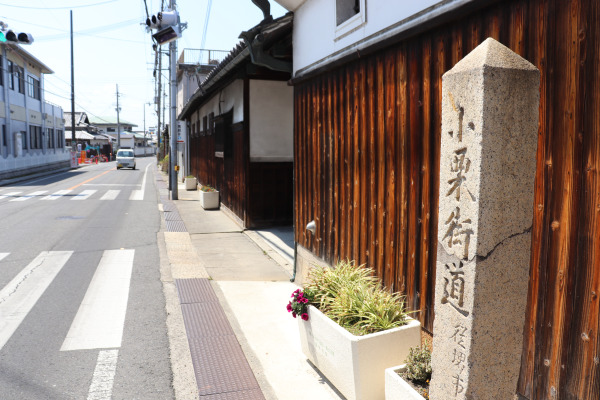 Kumeda to Izumisano
Across a few minutes from Kumeda Station is Kaizuka City.  Located just the south of famous Kishiwada City, Kaizuka City began its life as a temple city or Jinai machi. Though sadly not Kiiji Trail but Kishu Kaido goes through those areas, you can still feel the charm of Kaizuka. The 13th oji, Asogawa Oji, is located right near the river, but it is in a factory. There is a little shrine near the entrance of the factory, but it seems that has nothing to do with Oji.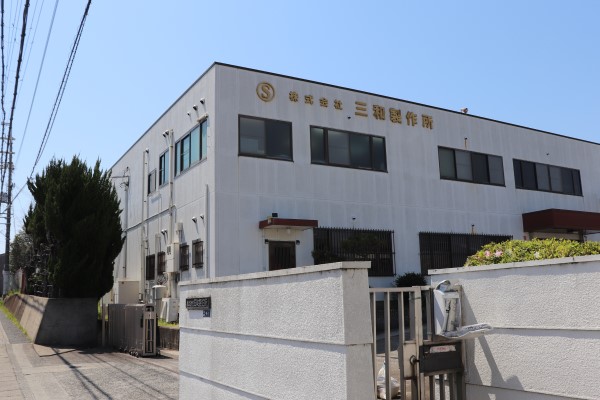 At a certain point in Kaizuka, the path of the Kiiji Trail goes down a small road away from Prefectural Route 30. At this point staying on the trail becomes quite complicated until Yamanakadani, so check your map frequently and make sure you're going the right way!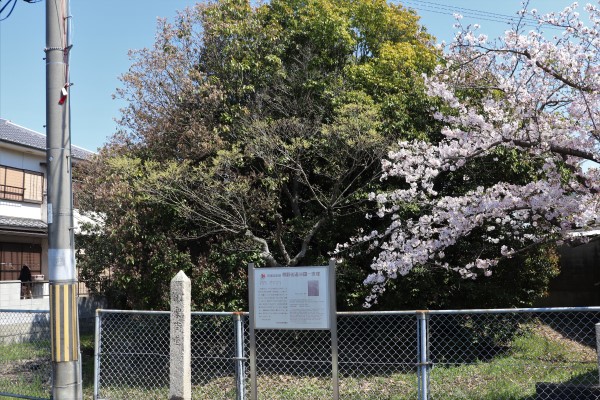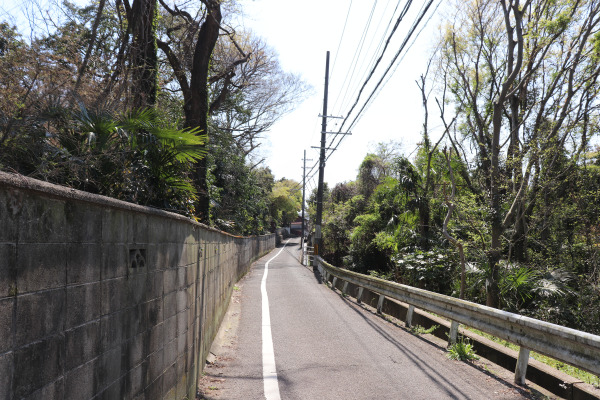 Along th way, there were aleegedly two oji: Kogi Oji (14th) and Kuramochi Oji (15th), but those oji are hard to identify where the was originally located, and now both oji are enshrined in Minami Kogi Shrine. Minami Kogi Shrine is a big shrine, so we decided to take a little break here.  At this point we'd covered the halfway to Yamanakadani.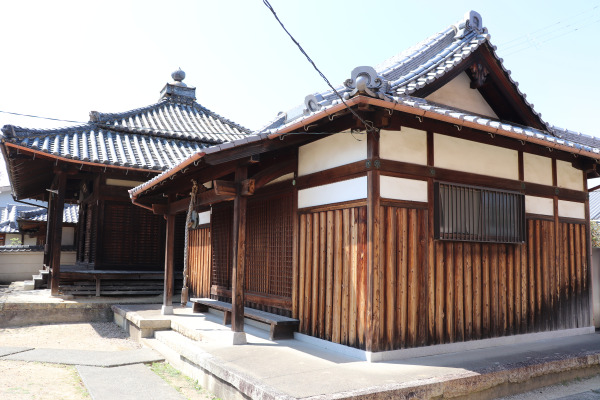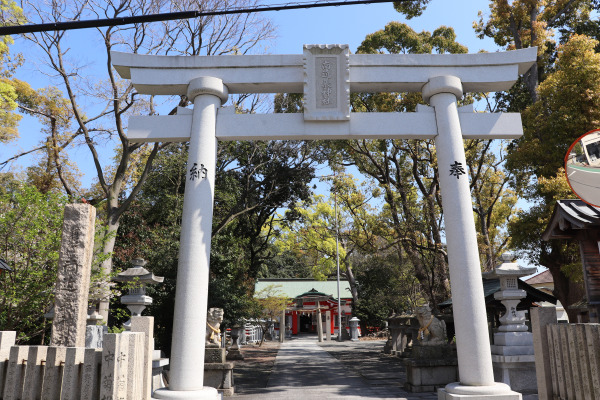 After crossing the Mide River, we finally entered Izumisano City.   The 16th Oji, Tsuruhara Oji, was once located somewhere around the border between Kizuka city and Izumisano City. It is sad that many Oji are missing around here. While Tsuruhara Oji is missing, there was a little stone marker for Sano Oji, the 17th Oji.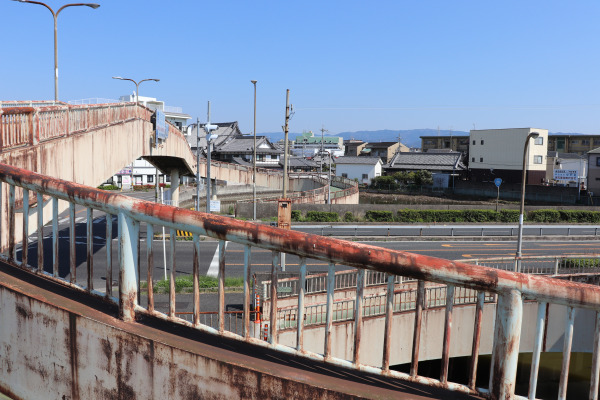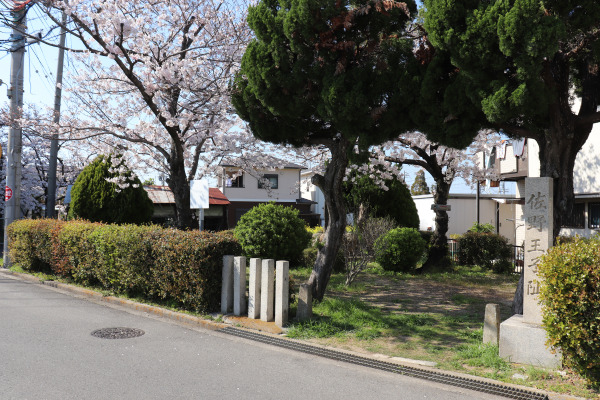 Izumisano to Shindachi
After crossing JR Kansai Airport Line, it is more like the countryside of Osaka. In Izumisano City the Kiiji Trail merges with Kishu Kaido, which is the main road in the Senshu region. As Kishu Kaido was commonly used to commute Osaka to Wakayama, it goes through older neighborhoods, giving it a more historic atmosphere.  The Senshu region is famous for onions, and there are many onion fields around here.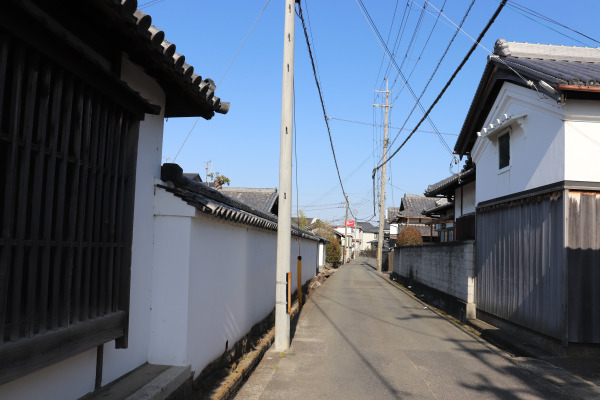 At the center of this group of historic houses is Momii Oji. Momii Oji is one of the five major Oji, or Gotai Oji, along the Kumano Kodo. The oji itself is inside a small factory, though it seems that if you ask the owner they will let you visit it. However, everyone at the factory seemed quite busy, so we decided not to bother them.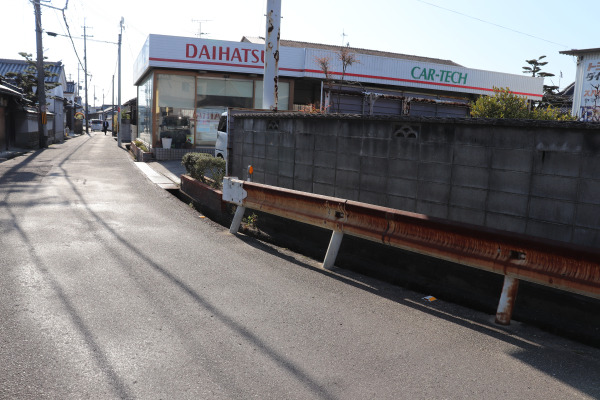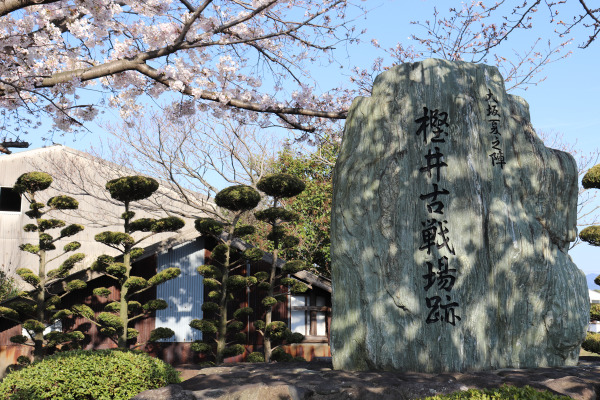 Near Kaie-ji Ruins is Umayado Oji. The oji is five minutes away from Kaie-ji Ruins and the Kiiji Trail does not pass right next to the oji. I am not sure why oji is a bit away from the trail. Does this mean oji was relocated or maybe the trail was changed through the course of history?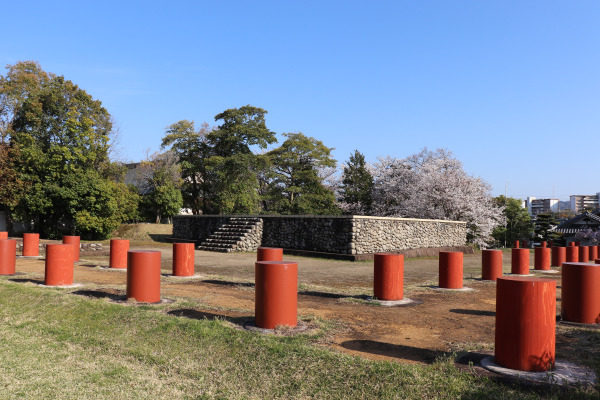 Shindachi Juku
As we got close to Izumi Sunagawa Station, there was the historic Shindachi district. In bygone times, Shindachi and Yamanakadani served as shukuba*— post towns where pilgrims on the Kumano Kodo to stop and rest. Also, it was a part of Kishu Kaido, so shoguns traveing to Wakayama to Osaka stayed too. Out of all the towns we've been through on this journey, only Shindachci and Yamanakadani really seem to make an effort to preserve most of the historic places connected to the Kiiji Trail.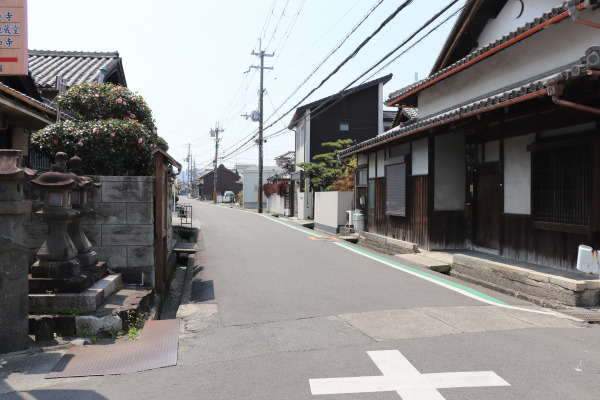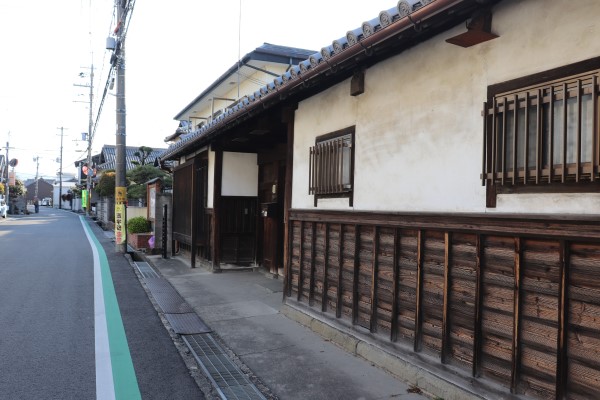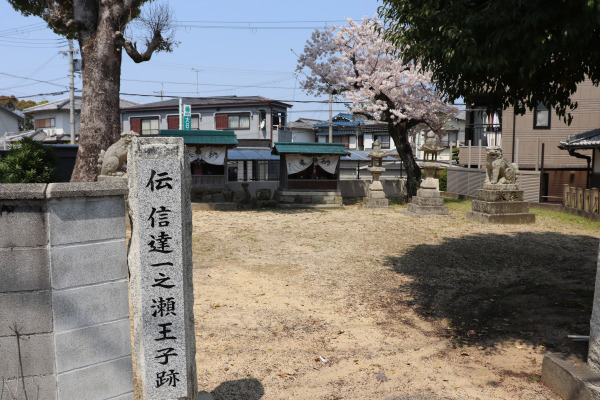 * Also sometimes called shuku-eki
Shindachi to Izumi Tottori
After 30 minutes from Izumi Sunagawa is JR Izumi Tottori Station. The huge torii stands near JR station along the trail, but this is for Hata Shrine, the most popular shrine in Hannan City. Because the shrine is far from the trail, I believe people used to pray at the torii instead of going all the way to the shrine.
The behind the torii is the former site of Nagaoka Oji. It is really small, so be sure to keep a lookout!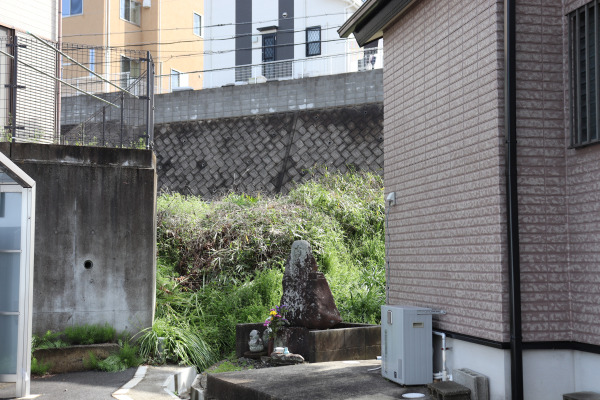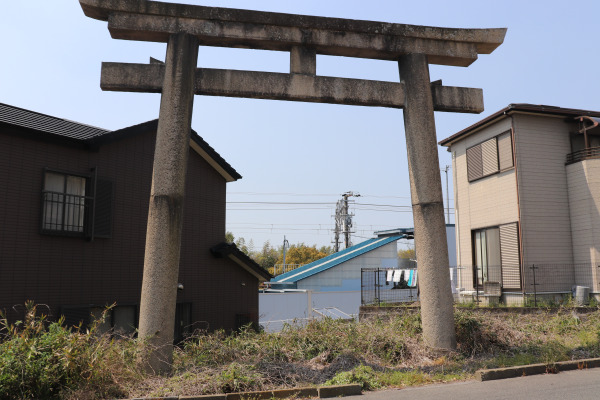 Biwa-ga Cliff
The official map of Kumano Kodo issued by Osaka prefecture ust followed a large road infront of the station, but just behind Izumi Tottori Station is a section of the original Kiiji Trail, which goes to Biwa-ga Cliff. It is the site of a local folktale. In the story, a monk was traveling with only his pipa or biwa. The monk hung his pipa on a tree and went to inspect this cliff when he slipped and fell to his death. As he died, his pipa began to sing, mourning the passing of the monk.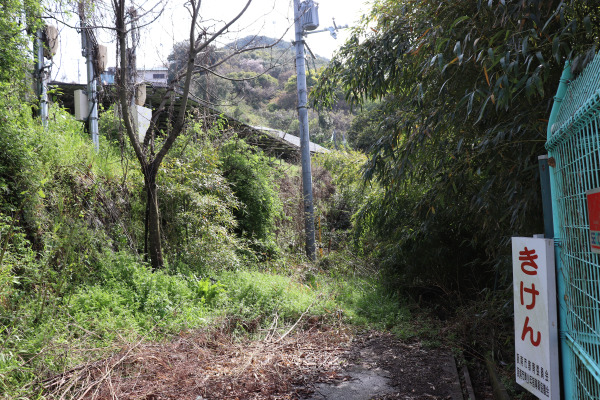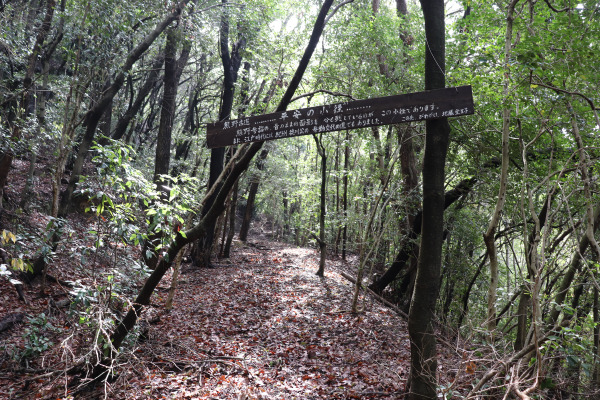 While it is only a 100m cliff and there is a support chain, it is still quite dangerous. Enter your own risk and do be careful! Especially after rain, it can be really slippery.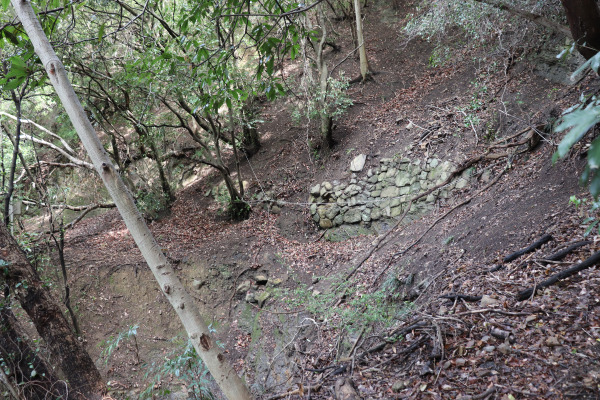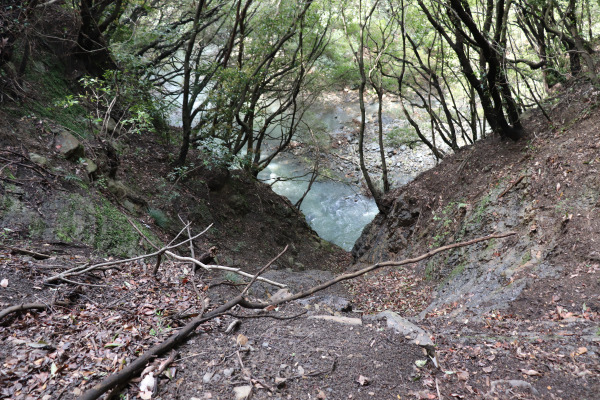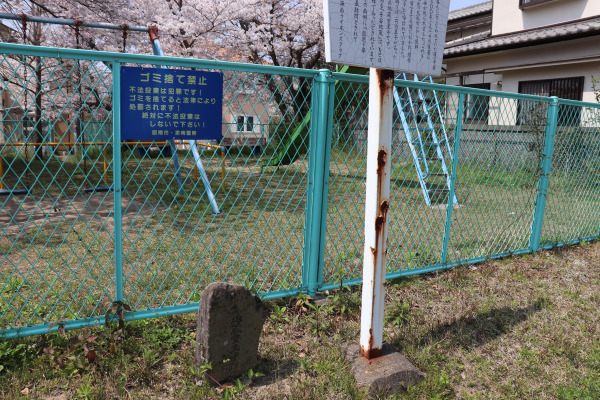 Yamanakadani
After half an hour from Jizodo Oji along the major road, the Kiiji Trail at least brought us to Yamanakadani. There is a little stone marker for the 23rd Oji, Umame Oji, along the way though the stone marker is really small. Umame Oji is last Oji in Osaka prefecture.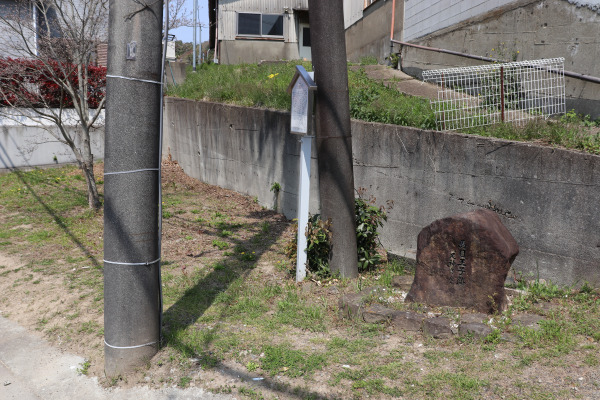 At last, we made it to Yamanakdani! The Kiiji Trail goes through the town's historic district where many of the old hotels and rest stops people used long ago once stood.  However, after JR Hanwa line was made in 20th century, this place quickly became obsolete.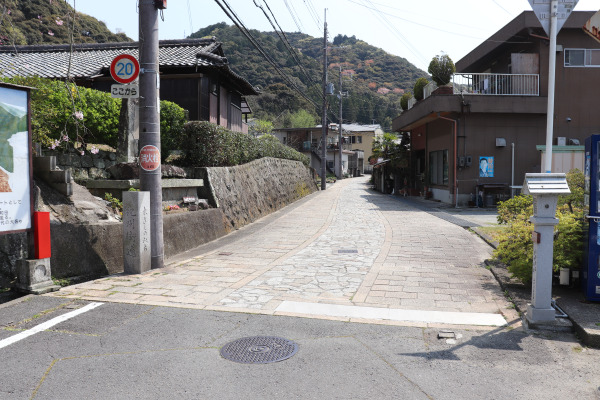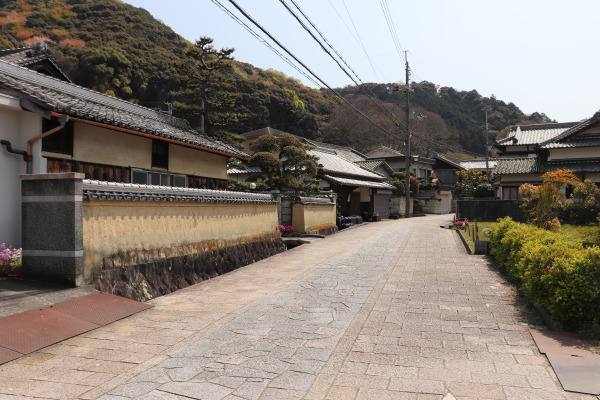 Yamakadani is also a famous sakura spot in Osaka. If you come in the right season, you can enjoy sakura blooming on either side of the river. After this historic district is Yamanakdani Station and it is roughly an hour away from Osaka central area by train.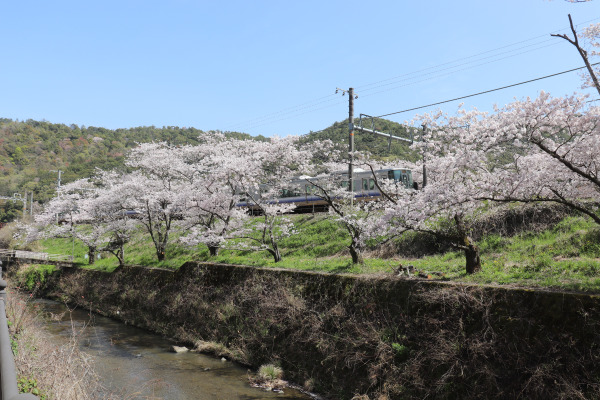 Next time, we will finally reach Wakayama prefecture! Kumano is still really far away!