Momiji Garden at Kitano Tenmangu
Kyoto is very famous for its autumn leaves, namely the Japanese maple or, momiji [紅葉]. In Japanese, the colors of the fall leaves is called koyo [紅葉] and coincidentally the kanji for momiji and koyo are the same! There are so many koyo spots throughout Kyoto that it is nearly impossible to list them all. The area near Arashiyama is especially popular, but as a results can painfully crowded. A nice alternative are the momiji at Kitano Tenmangu. Though Kitano Tenmangu is also famous for its plum blossoms, the nearby momiji garden is popular as well.
About Kitano Tenmangu's Momiji Garden
The momiji garden may not be that historic but there are as many as 300 momiji trees throughout the garden and some trees are very old— some trees are even 350 to 400 years old.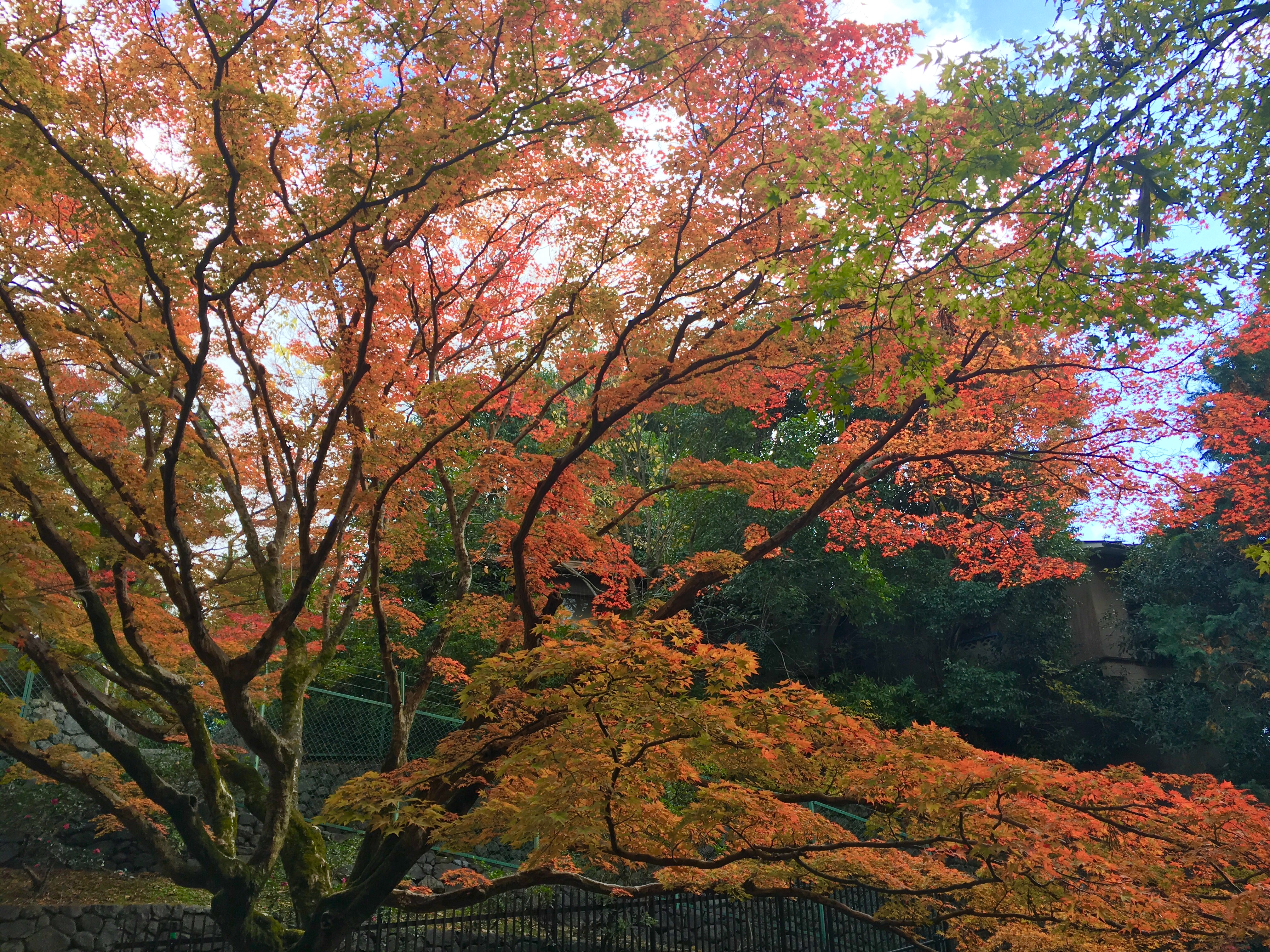 For more information about Kitano Temangu, including how to access the shrine see our article here.
Kitano Tenmangu's Momiji Garden
The entrance fee to the momiji garden is 700 yen for adults and 350 for children. This entrance fee includes a ticket for a snack and tea served at near the end of the garden.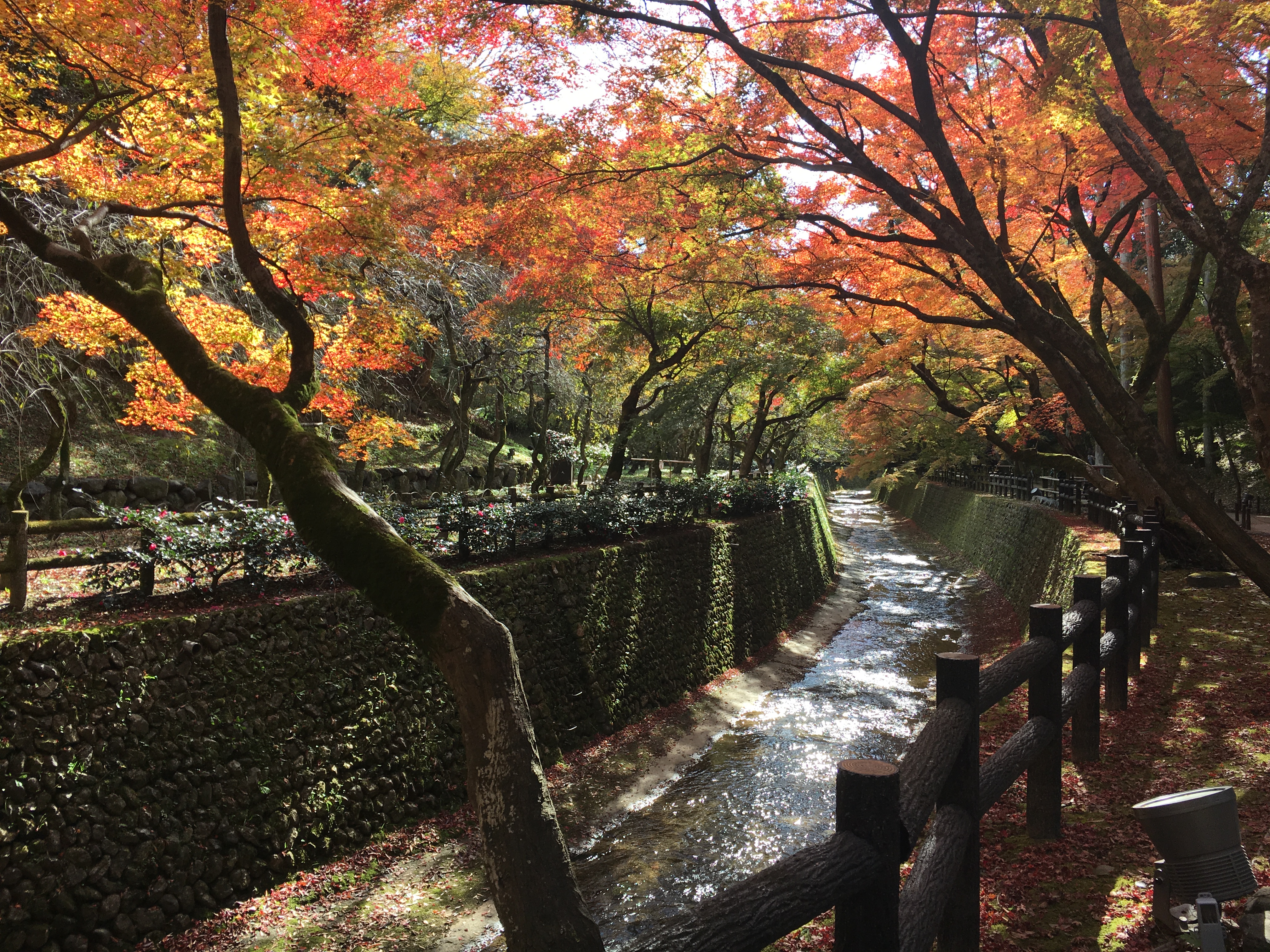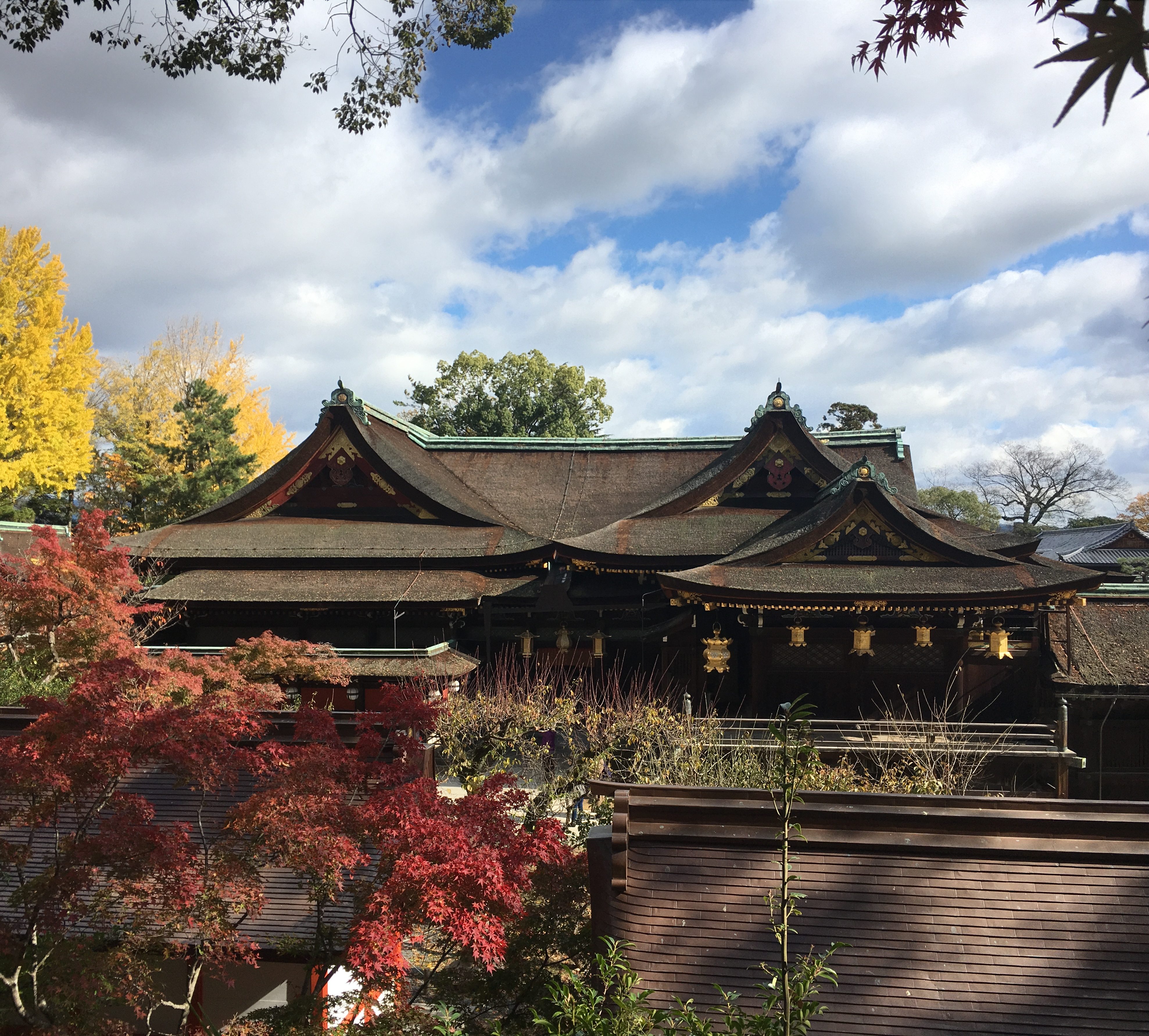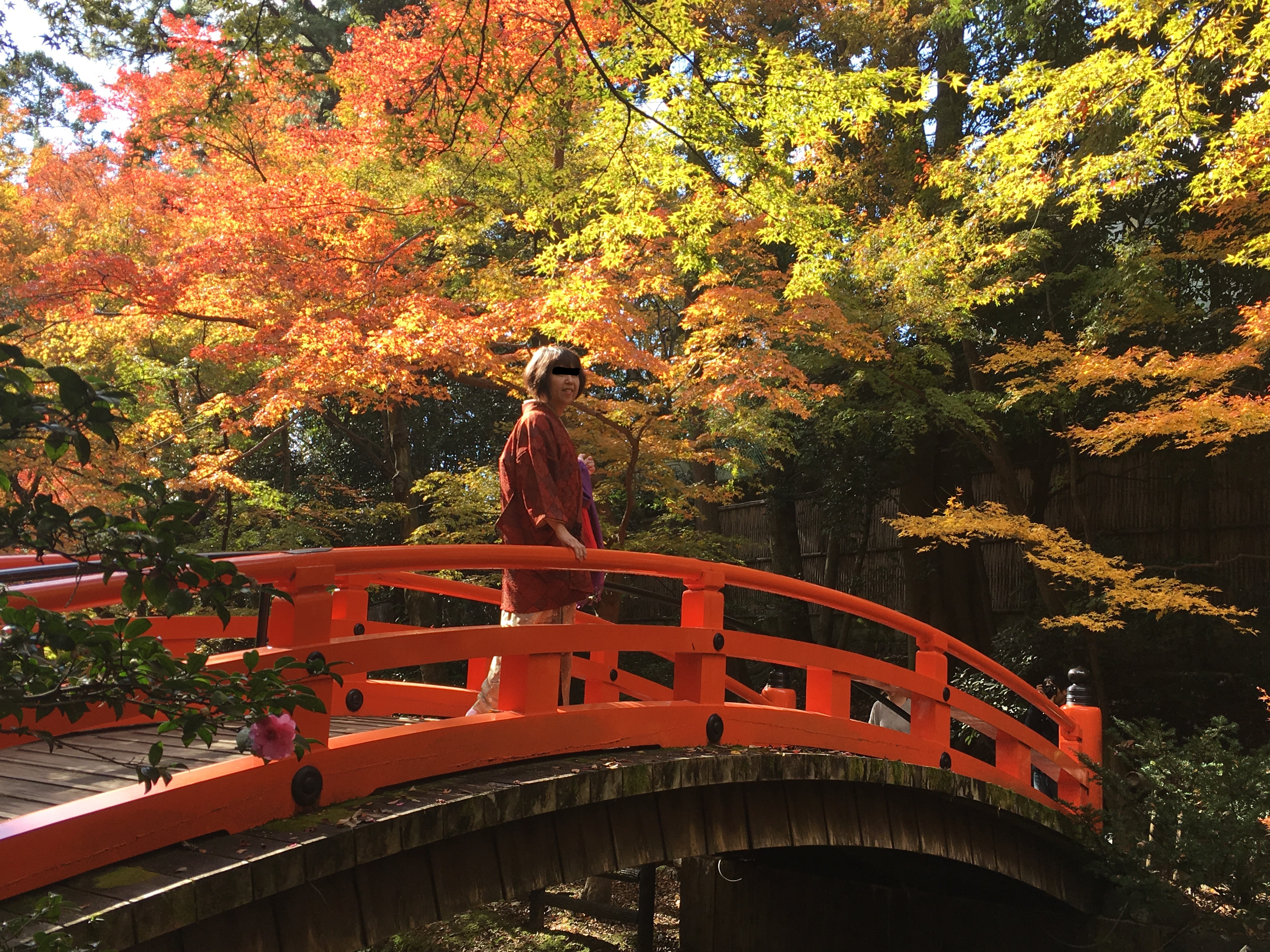 One interesting thing to keep an eye out for is a small piece of Kyoto's old odoi. The odoi [御土居] are the remains of the fortification system made by Hideyoshi meant to protect Kyoto from enemies. This system consisted of a series of levees and moats and also divided inner Kyoto (洛中) and outter Kyoto (洛外). Unfortunately, soon after Hideyoshi died, much of the odoi was destroyed. However, a large portion of the odoi around Kitano Tenmangu was left intact and is still in visible today.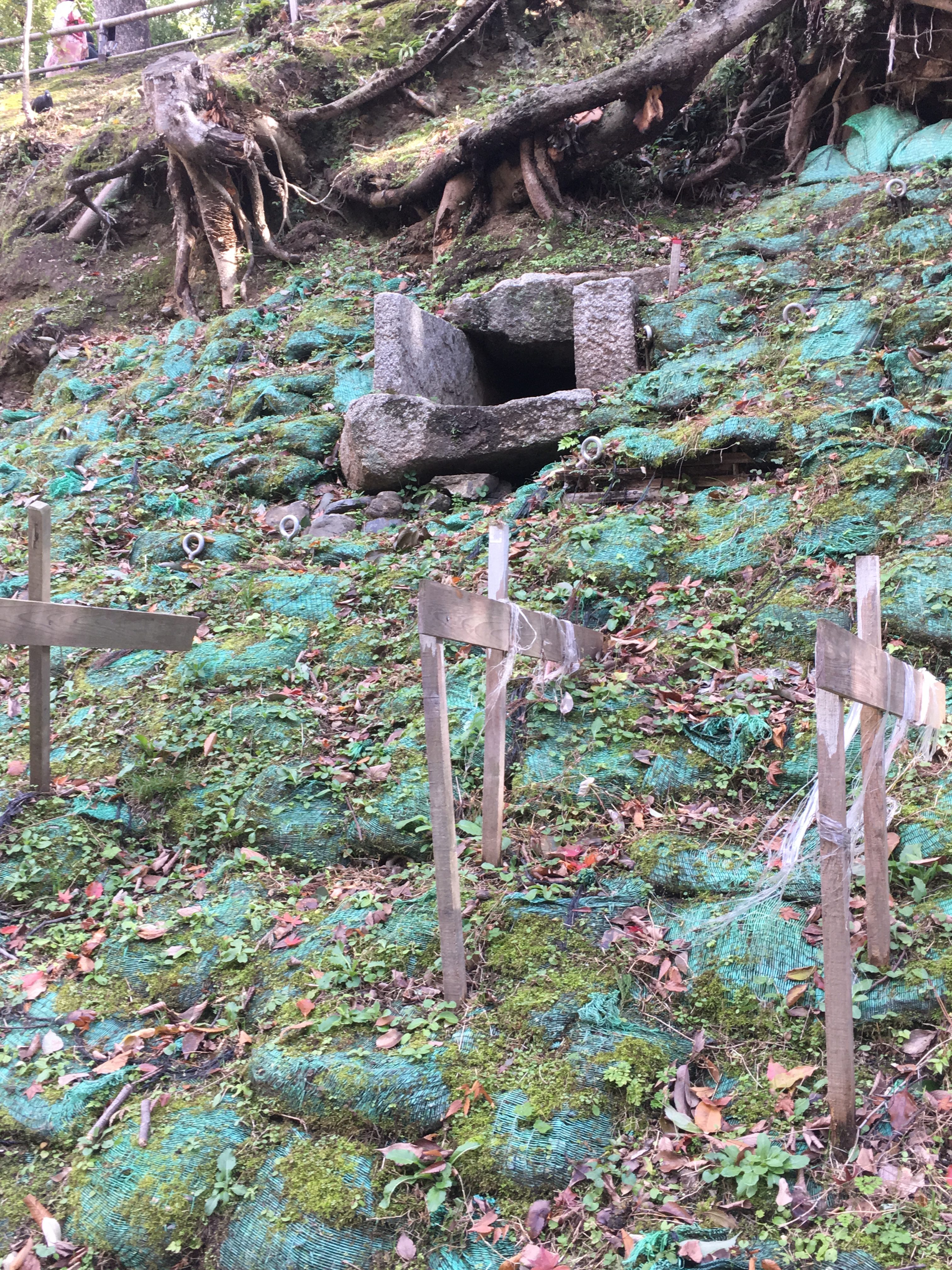 Tea and Sweets
The treat you will receive is a funoyaki [麩の焼]. Sen no Rikyu served up these little  cakes during the Grand Tea Ceremony, so they are very iconic with Kitano Tenmangu.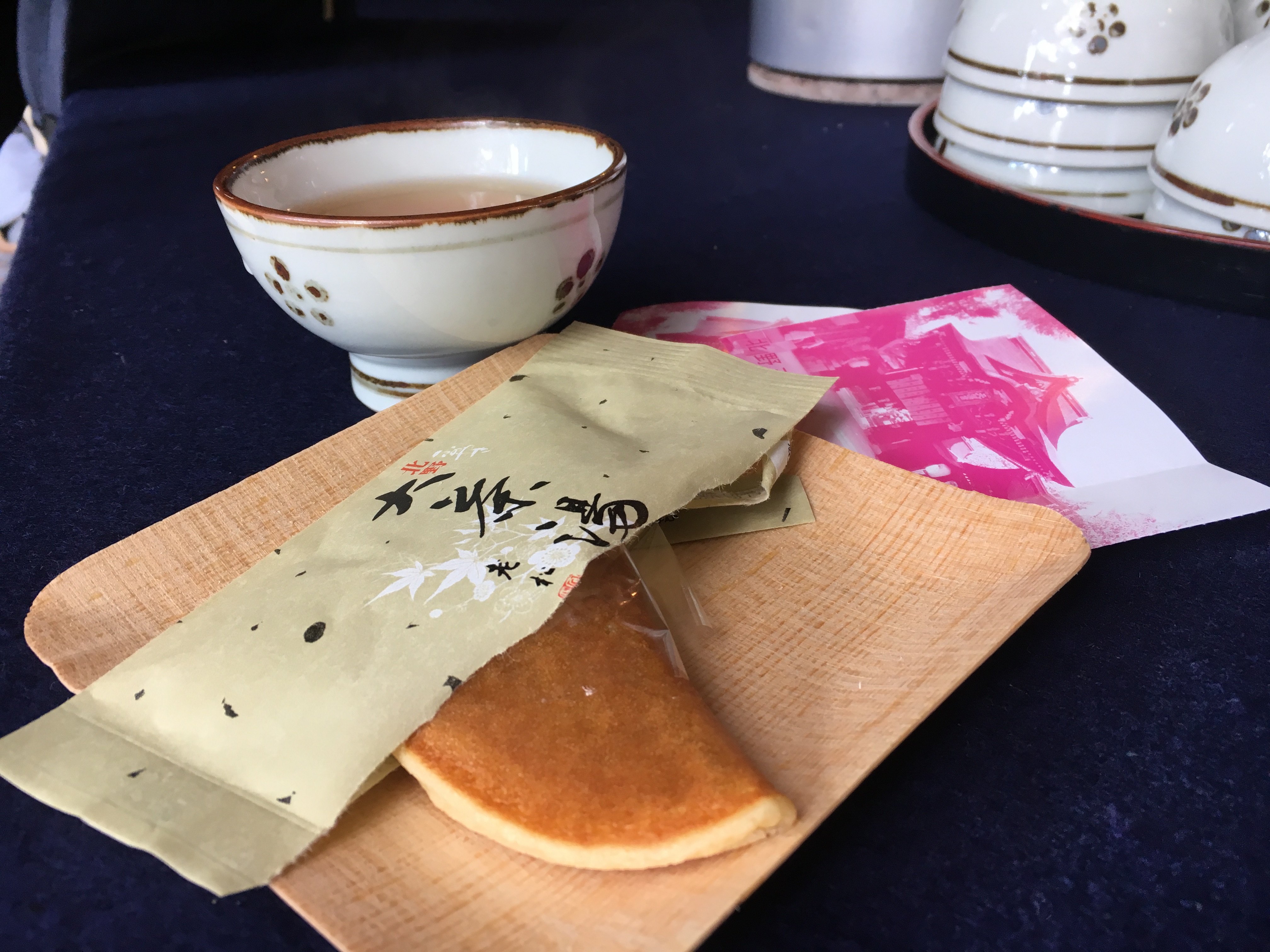 Moreover, the outdoor setting is also very reminiscent of Hideyoshi's tea ceremony where many different kind of people could come together and share tea.  
Some say that funoyaki are the precursor to okonomiyaki. If you think these two things seem nothing alike, well—we agree. Apparently however, the batter for funoyaki uses flour, something that was not very common during the time of Sen no Rikyu. It is possible that this concept of a flour based batter is the connection between these two otherwise completely unalike foods. We remain skeptical about this claim. 
A Calming Autumn Sojourn 
Kitano Tenmangu's momiji garden is a very pleasant experience. A great many places in Kyoto become so choked with people that it is hard to stop and appreciate what's in front of you. Kitano Tenmangu's momiji garden still has a crowd, one that is likely to be bigger on weekends, but we thought the crowds there to be much more manageable. If you want to take plenty of time to enjoy the autumn leaves, this is a great option!
Coming next time,
Off to Ise Jingu! But first, 5 things you should know about Ise Jingu
The adventure continues…