Kintetsu Blue Symphony: THE Scenic Train to Yoshino
These days, there are many sightseeing trains throughout the Kansai region that offer amenities, such as high-quality seating. One such example in Kintetsu's Blue Symphony. This navy blue luxury train runs between Abenobashi and Yoshino, the most coveted cherry blossom area in all Japan. Although seats are quite limited, it offers lovely views of the country-side while you ride in style to beautiful Yoshino.
Train Details: Hours and Fees
The Blue Symphony is a luxurious limited express train that operates between Osaka-Abenobashi and Yoshino, making several stops in between . It only makes two round trips a day. Currently from Abenobashi, the Blue Symphony leaves at 10:10 and 14:10 and from Yoshino 12:34 and 16:04. It runs everyday except Wednesday.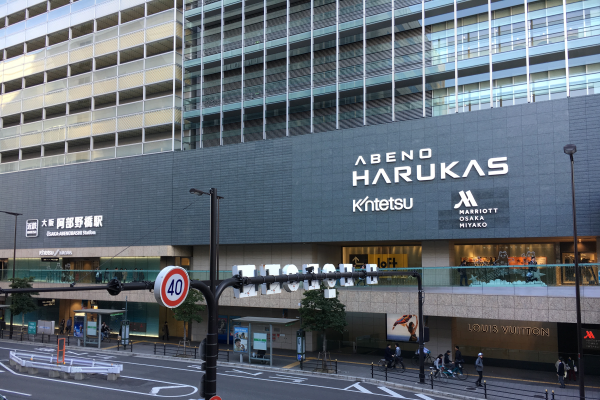 To be able to ride the Blue Symphony, you have to buy a special limited express ticket (720 yen) from in addition to the standard train fare. Given that this train is a real step-up from just any old train, the additional fee isn't so bad.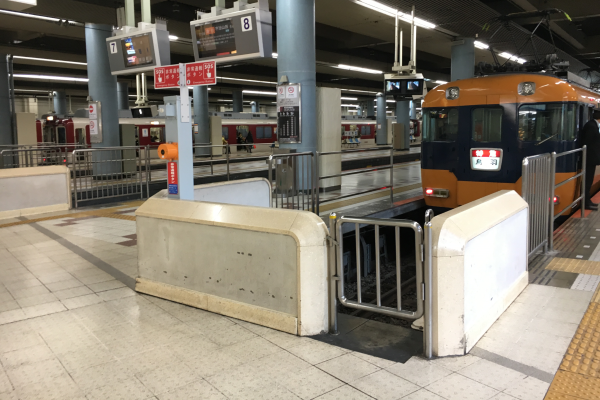 Unfortunately, tickets can be tricky since there are only 65 seats on the whole train and the it is not that expensive. Moreover, you can buy the Limited Express tickets one month in advance. If you you really want to ride the Blue Symphony, it might be better to buy the Limited Express ticket in advance. This way, you will have your e-ticket secured, just don't forget to buy the additional standard ticket at the station. 
Of course, you can buy both tickets at any Kintetsu Station on the same-day you plan to take the train. Considering that Yoshino is most crowded during cherry blossom season, if you go to Yoshino any other time of the year there will likely be vacant seats, especially on weekdays.
Riding the Blue Symphony
We took Blue Symphony from Yoshino to Abenobashi. It takes only hour and a half to Abenobashi!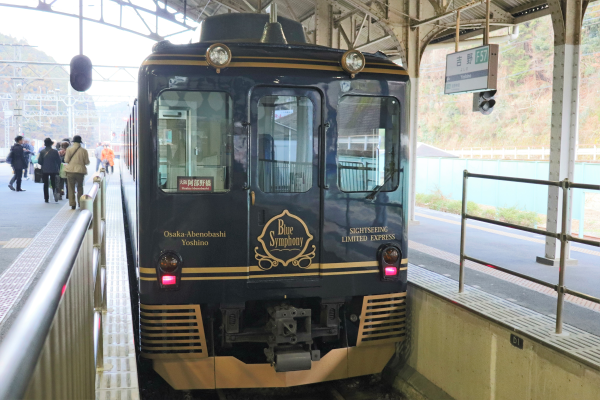 You can only board the train 10 minutes before departure. Once aboard, you will be impressed. This train is classy!  The seats are very comfortable and posh; arguably more comfortable than the seats in the green cars on JR Limited Express trains. Though the best views are from Abenobashi to Yoshino, it was still an enjoyable ride. Not to mentioned we'd spent a very full day hiking all over Yoshino, so the ride was a welcome reprieve.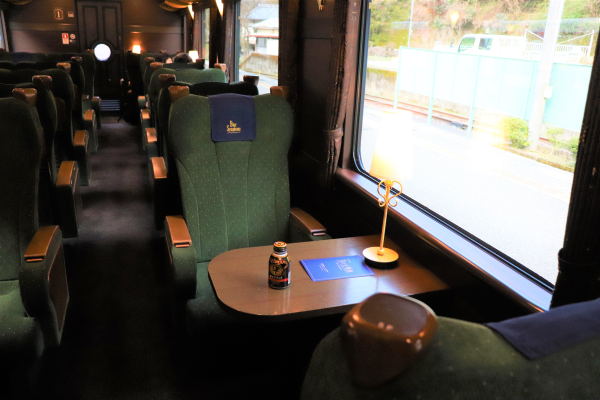 Blue Symphony consists of three cars and the second car is a dining car that sells seasonal sweets and drinks from Yoshino and other places around the Kintetsu Yoshino line. You can eat there or at your own seat!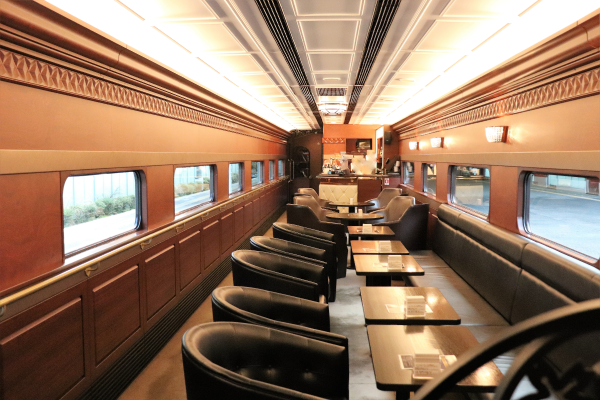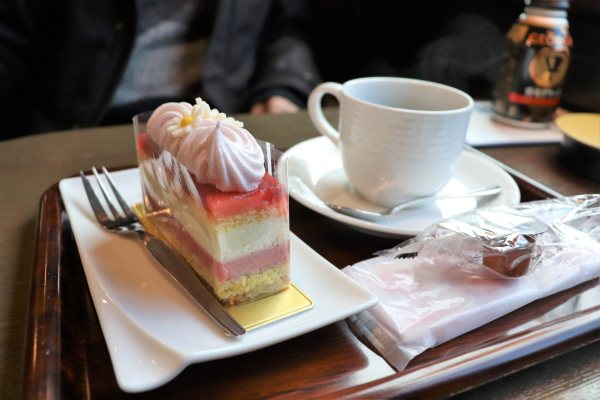 Since the ride was rather short, it was over before we knew it. I got off the train wishing the ride had been longer. I do not know when I will have a chance to go back to Yoshino, but if I do, try to get a seat on the Blue Symphony!