Kumano Kodo Kiiji Trail 2: From Abe Oji Shrine to Izumi Fuchu
The Kumano Kodo Kiiji is the long and ancient sacred pilgrimage from Osaka city to Kumano Shrine. The trail crosses the entire southern Osaka region (aka the Senshu region) and then goes right into the heart of Wakayama Prefecture. Although today most of the Kiiji Trail that runs through Osaka goes through residential places like small neighborhoods and towns, it is actually a pretty great way to see a more intimate side of and a pretty nice way to spend an easy warm afternoon.
Note: See here for the other entries of our Kiiji and Kumano Kodo series!
The Kiiji 2: Abe Oji Shrine to Izumi Fuchu
Abe Oji Shrine – Sakai City
We resumed our journey on the Kumano Kodo trip at Abe Oji Shrine, located just south of Tennoji Station. On this day, we decided to cover roughly 20km with our destination being Izumifuchu Station.    
From Abe Oji Shrine, the Kiiji trail goes south, along the JR Hanwa Line to Wakayama. It was really important we had our map with us because (at least in the Osaka portion of this trail) there were very few information boards to help keep you on the trail. If you decide to take this journey too, make sure you bring your map too!! Also, if there was a board it might say "Oguri Kaido" and not Kumano Kodo or Kiiji Trail. But don't worry; the Kiiji Trail is locally called the Oguri Kaido.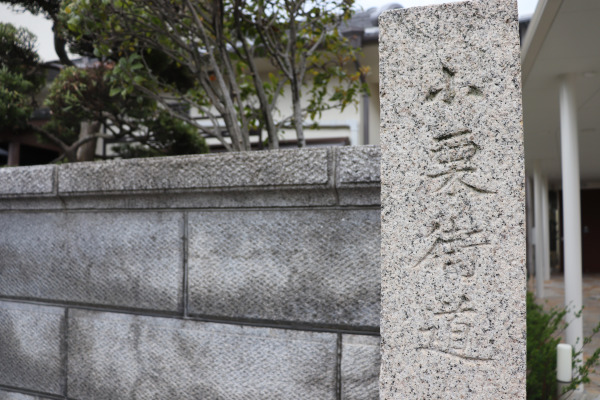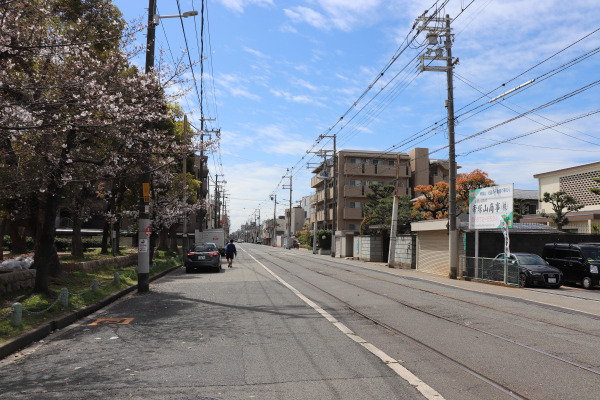 About 30 minutes into our walk, we arrived at Sumiyoshi Taisha. The Kumano Kodo is just a block away from Sumiyoshi Taisha, so if you've never been, it's worth the trip! Along the way, there is also a famous miso shop on the corner near the shrine. If anything it is a good landmark as they've been in business for over 500 years!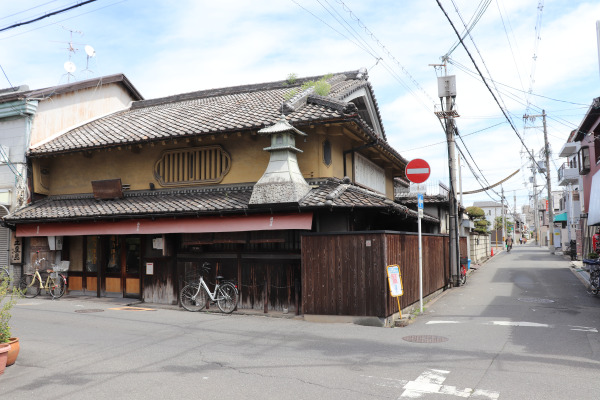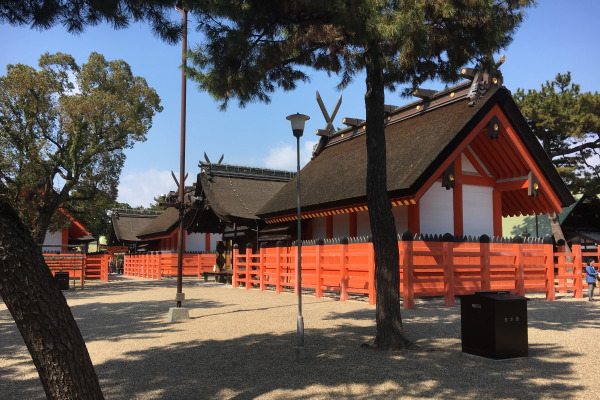 Sumiyoshi Shrine to Sakai
Just south of Sumiyoshi Taisha is Suminoe Elementary School. Allegedly, the school is the former site of Tsumori Oji but there isn't anything official to back up that claim. Currently, the marker for Tsumori Oji is in Sumiyoshi Taisha.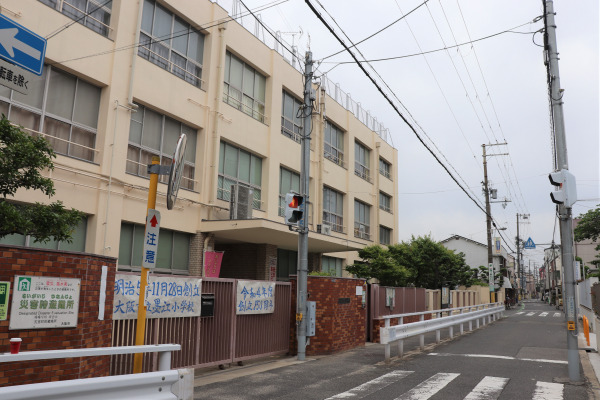 After another 30 minutes, we crossed the Yamatogawa River.  It is quite a big river but Yamatogawa River and once served as the border between the Settsu and Senshu regions, but now separates Sakai and Osaka City.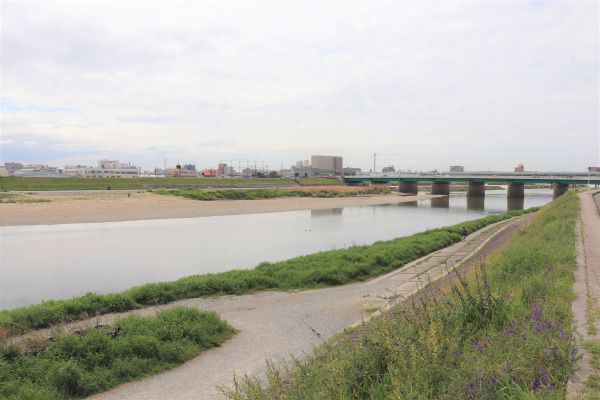 Past Mozuhachiman Station and the Osaka Jail is Sakai Oji.  Hochigai Shrine, which is famous for safe trips, is located near Sakai Oji.  This is the 7th Oji shrine for Kumano Pilgrimage.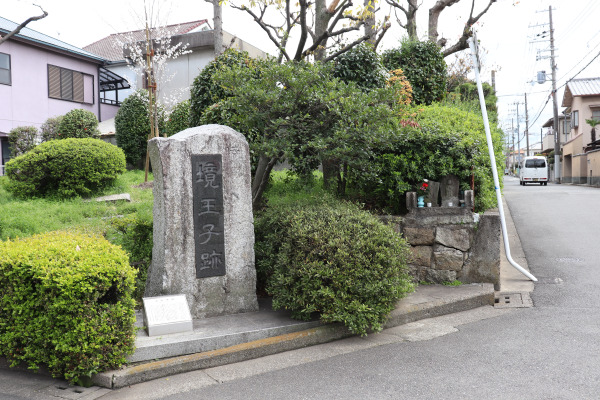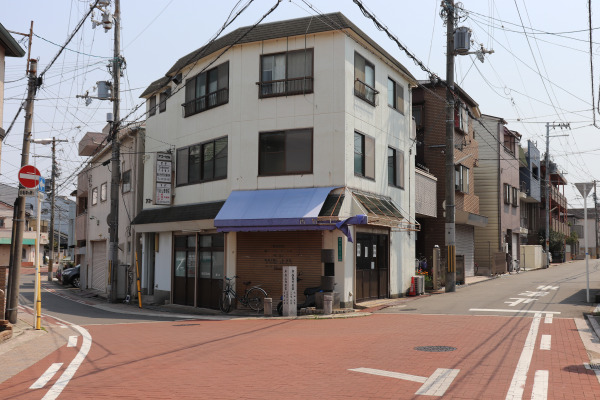 In the 15th century, Sakai City was one of the most prosperous ports in Japan. There are numerous historic places in Sakai, but many of them are near the ocean or along Kishu Kaido. Even still,   one thing you can't skip is Emperor Nintoku's tumulus, or what is known in Japanese as a kofun.
The tumulus of Emperor Nintoku, the biggest kofun in Japan; 486 meters long and 35 meters high at its tallest point.  The Kiiji Trail goes all the way around the kofun, so you will really get a feel for how big this burial mound actually is.  (To learn more about these ancient burial mounds, check out our full post on them here. )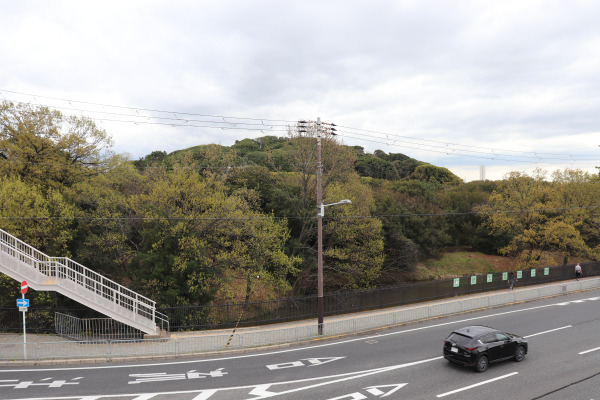 Sadly, despite recently becoming a World Heritage site quite recently, few people visit it. While we often see locals jogging there, I don't think there were any tourists walking around.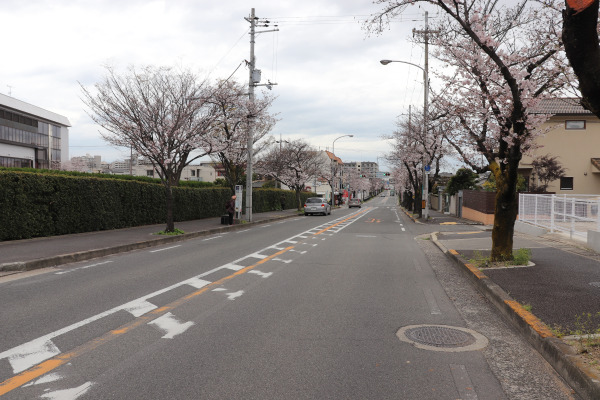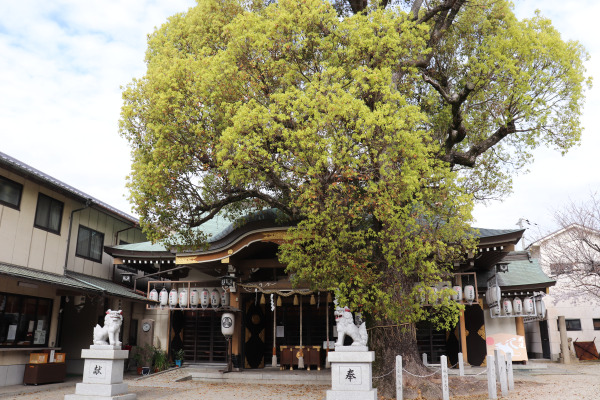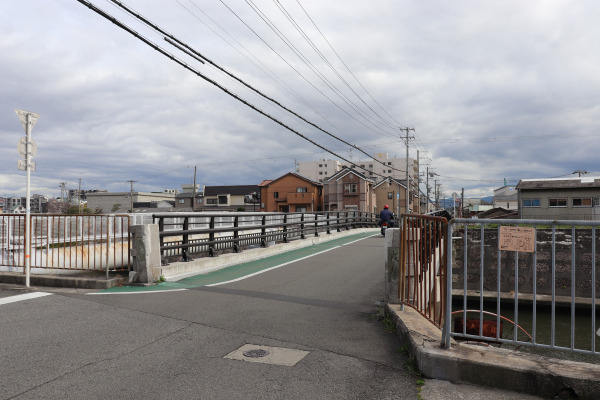 Otori to Izumifuchu
Just half an hour from Ishizu River is Otori Shrine, one of the biggest shrines in the Senshu region. This shrine is dedicated to Yamato Takeru, the conqueror of East Japan. He died in Mie Prefecture and legends say his spirit flew to Otori Shrine in the form of a swan. The Kiiji Trail goes through the Otori Shopping street near Otori Station.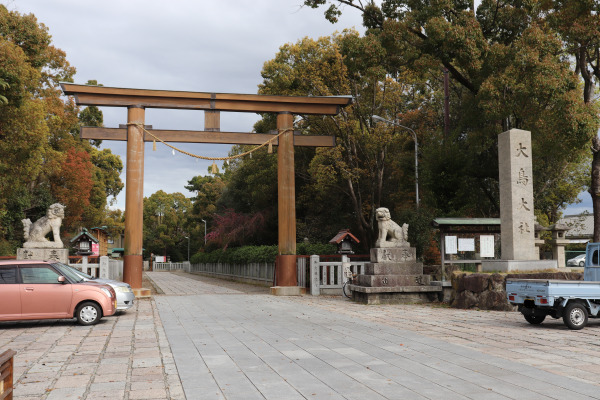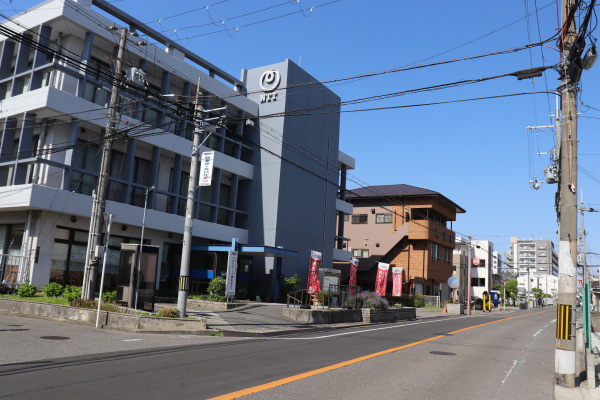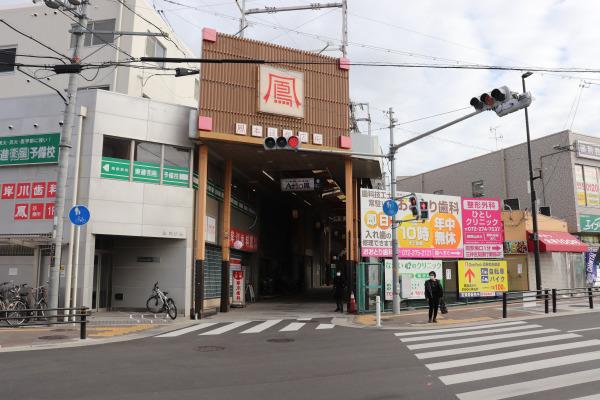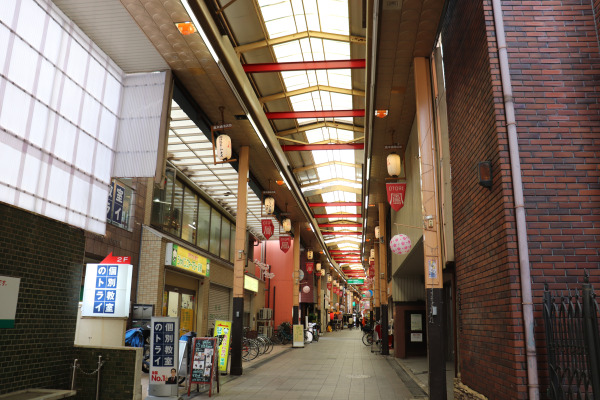 After the Otori Shopping Street, the Kiiji Trail goes along Prefectural Route 30 and then becomes a small road. There are few preserved historic markers in this area, despite the fact that is near such an important and ancient pilgrimage trail. However, after the construction of the JR Hanwa Line, more and more people chose to live near here. As the residential area developed, many historic sites were lost in the process.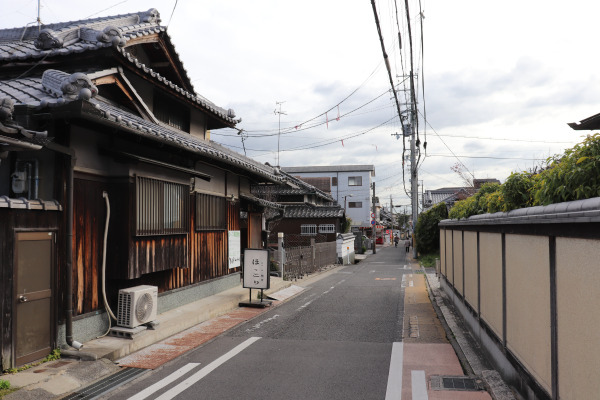 Around the torii of Hijiri Shrine is Shinoda Oji. You have to go down a small road to get there, so keep an eye out for it! Then,  just a short 15 minutes away from Shinoda Oji and Hiramatsu Oji. While there is a small shrine for Shinoda Oji, Hiramatsu Oji only has a small stone marker to indicate where it used to be.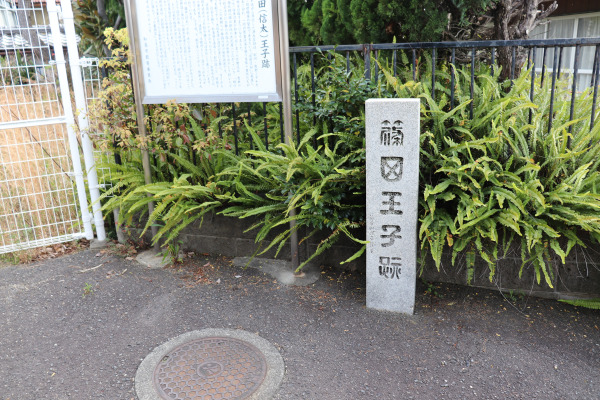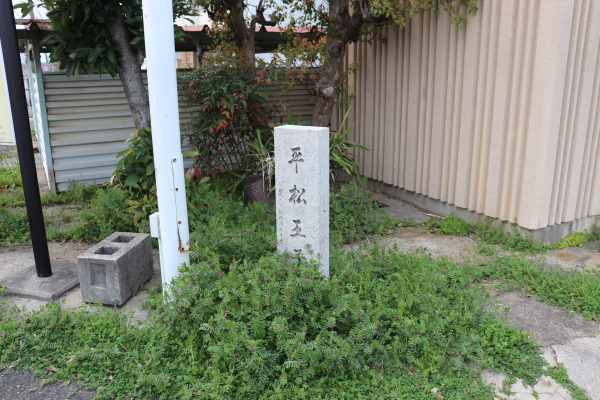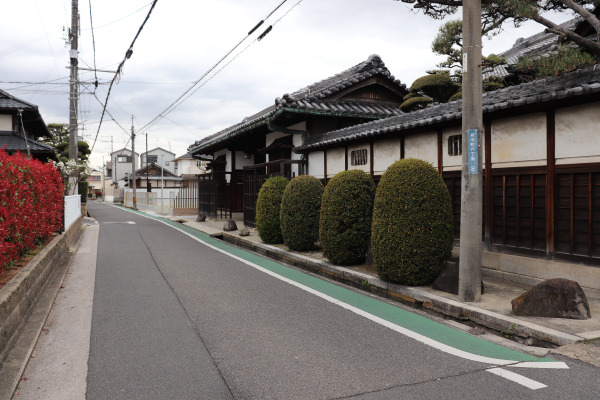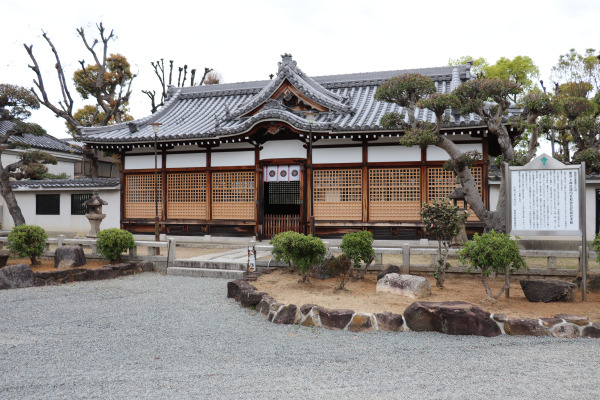 Finally, we arrived Inokuchi Oji. This Oji is just 10 minutes away from Izumi-fuchu Station of JR Hanwa line. Since it is pretty convenient to go back to the city center from this station, we called it a day here.  Going through all these small neighborhoods is a lot more interesting than you might realize. After all, these small sleepy towns and districts are the real heart of Osaka Prefecture, and it's really fun to find all these little tidbits of the Senshu region's history.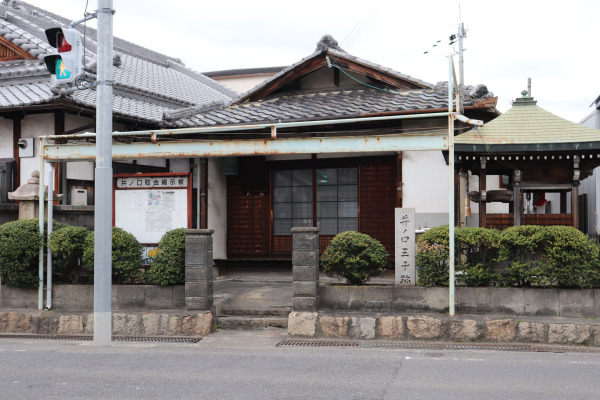 Coming next time, we are going to walk to Yamanakadani, which is right on the border of Osaka and Wakayama Prefecture!
Stay with us as our adventure continues…