Kashiwara Grape Picking in Osaka, A Local's Day-Trip
Roughly 15 minutes from Osaka City, on the border of Osaka and Nara is Kashiwara City. This small city flies under the radar non-native Osaka residents, but locals know this city has a hidden secret: grapes. Up on the mountainside of the city are rows of perfectly sweet grapes bursting with flavor. Every year from August-October visitors can come to the Kashiwara grape picking and try these fantastic grapes for themselves.
Kashiwara's Grapes
You might wonder why there is a huge vineyard in Osaka. Around the end of 19th century, people started to grow grapes here. At that time, grapes were quite expensive for most Japanese people, so the government set out to encourage people to farm. So, the people of Kashiwara stated to grow grapes and as it just so happened that the climate in this area was perfect for grapes. It didn't take long before Kashiwara's grapes to become quite popular. Eventually they began to produce wine, which gained popularity as well.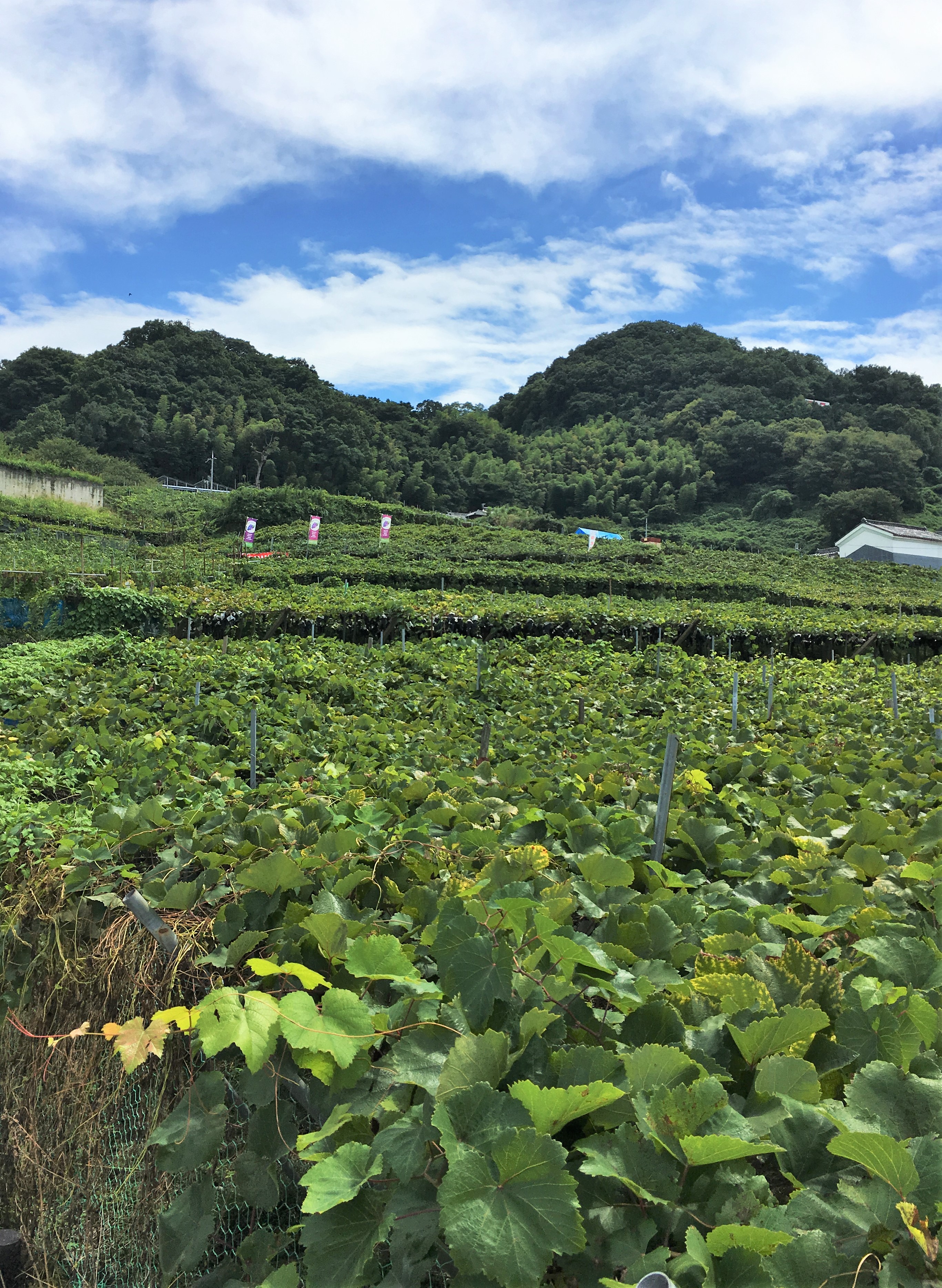 However, typhoons are a common occurrence around here and the vineyards would often lose their crop. As a result the number of vineyards shrunk over the years. Today one large vineyards still exist in Kashiwara City and is the oldest winery in West Japan: Katashimo Winery.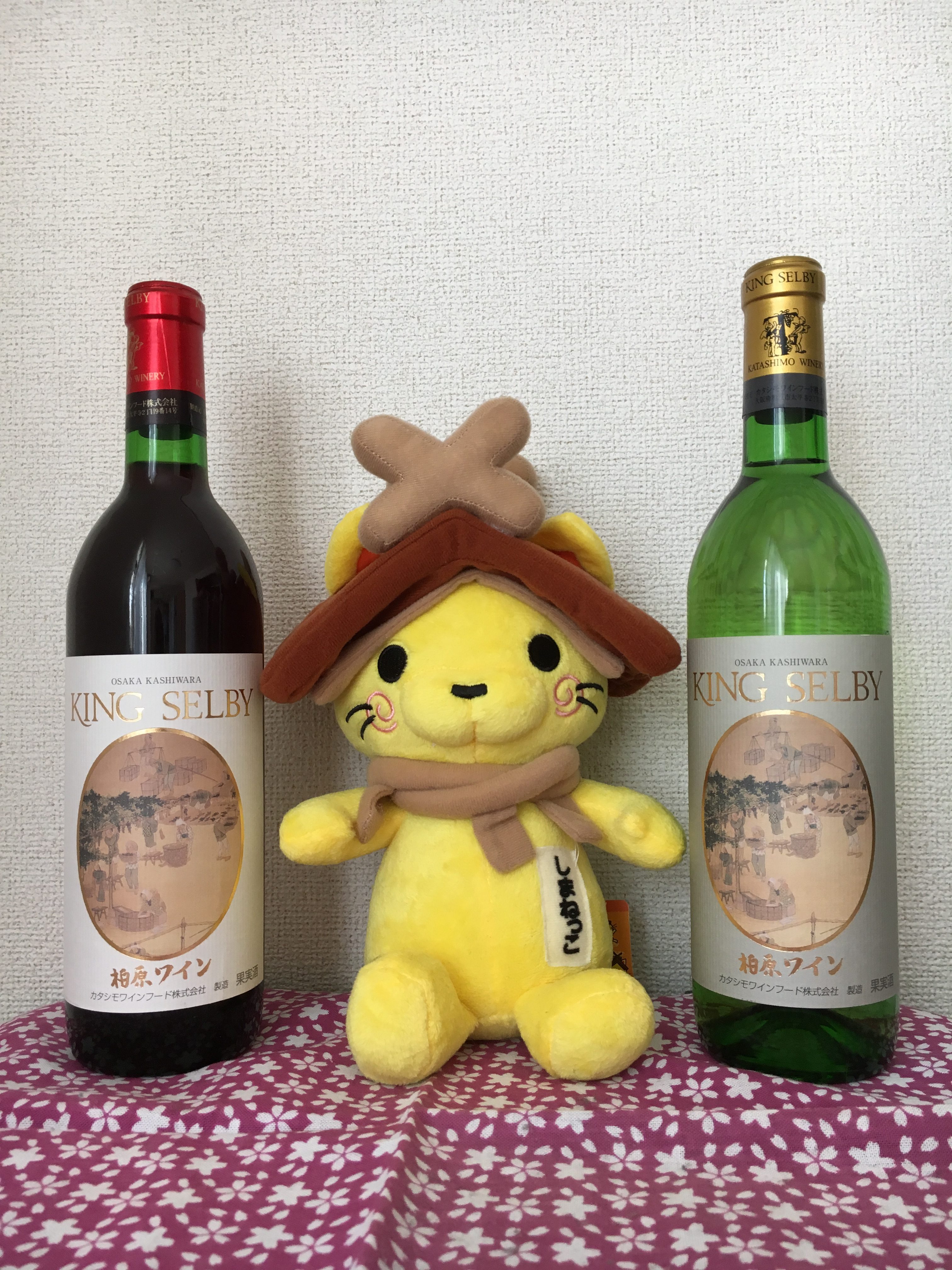 Getting to Kashiwara Vineyard and Grape Picking
The Kashiwara City Grape Sightseeing Center hosts grape pickings seasonally from August to October. It's a great late summer outing so don't wait! If you wait till late in the season to go, you may get less grapes, not to mention it gets hot.
The vineyards are a bit far from the station, but don't worry! The Kashiwara City Grape Sightseeing Center provides free shuttle service at both in Ando Station (Kintetsu Osaka Line) or the Kashiwara Station (JR Yamatoji Line). Just talk to the person of the Grape Sightseeing Center in either station, then they will take you the vineyard. 
Kashiwara Grape Picking
Grape picking is only 1,100 yen and if you want to pick the bigger sized grapes, it is 1,700 yen. This includes free rental of bucket, scissors, and a tarp to use sit on and enjoy your bounty. Keep in mind that Japanese u-picks expect people to eat what they pick on site. If you want to bring some grapes home with you, you will have to pay extra.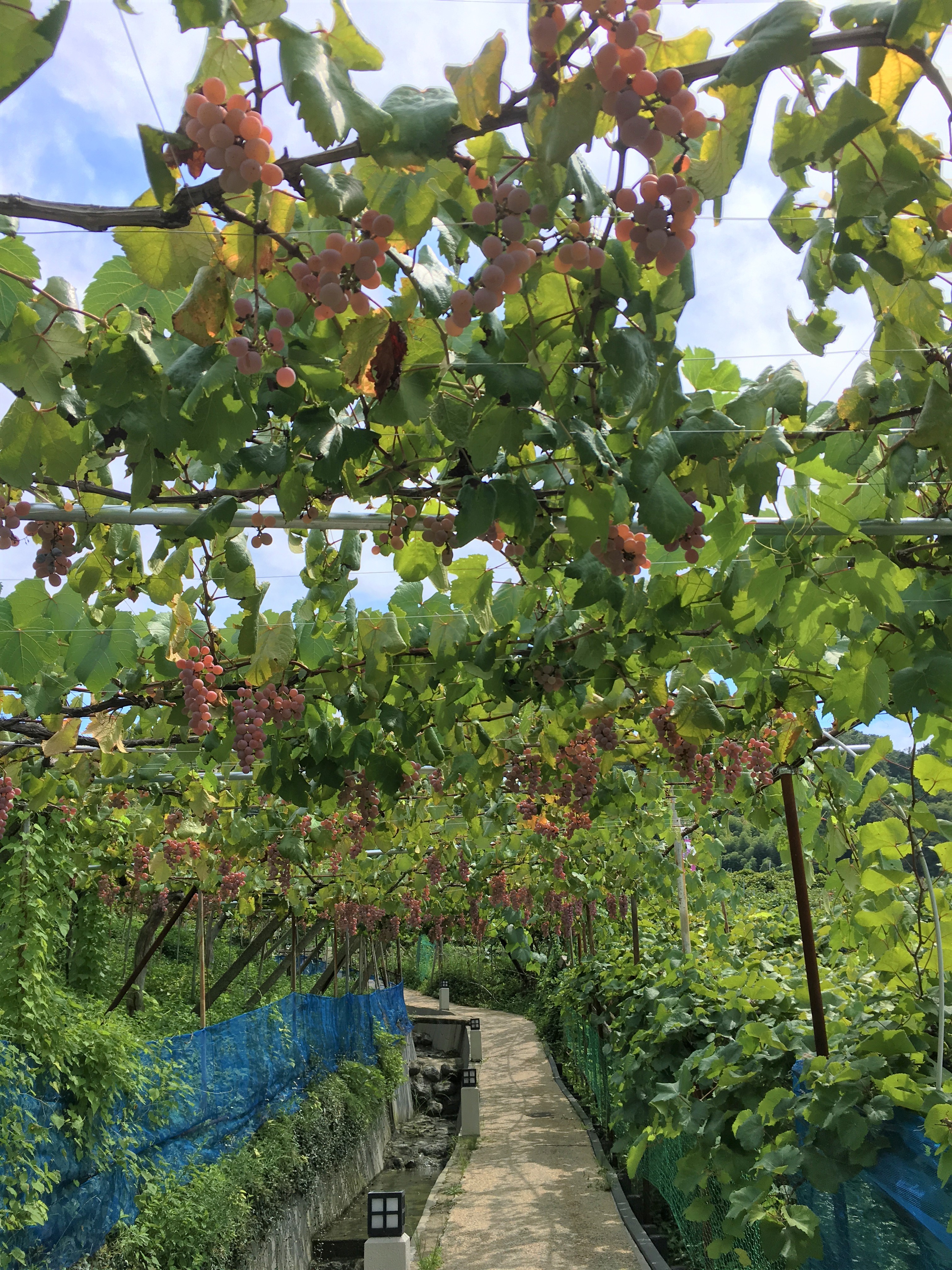 So many grapes!!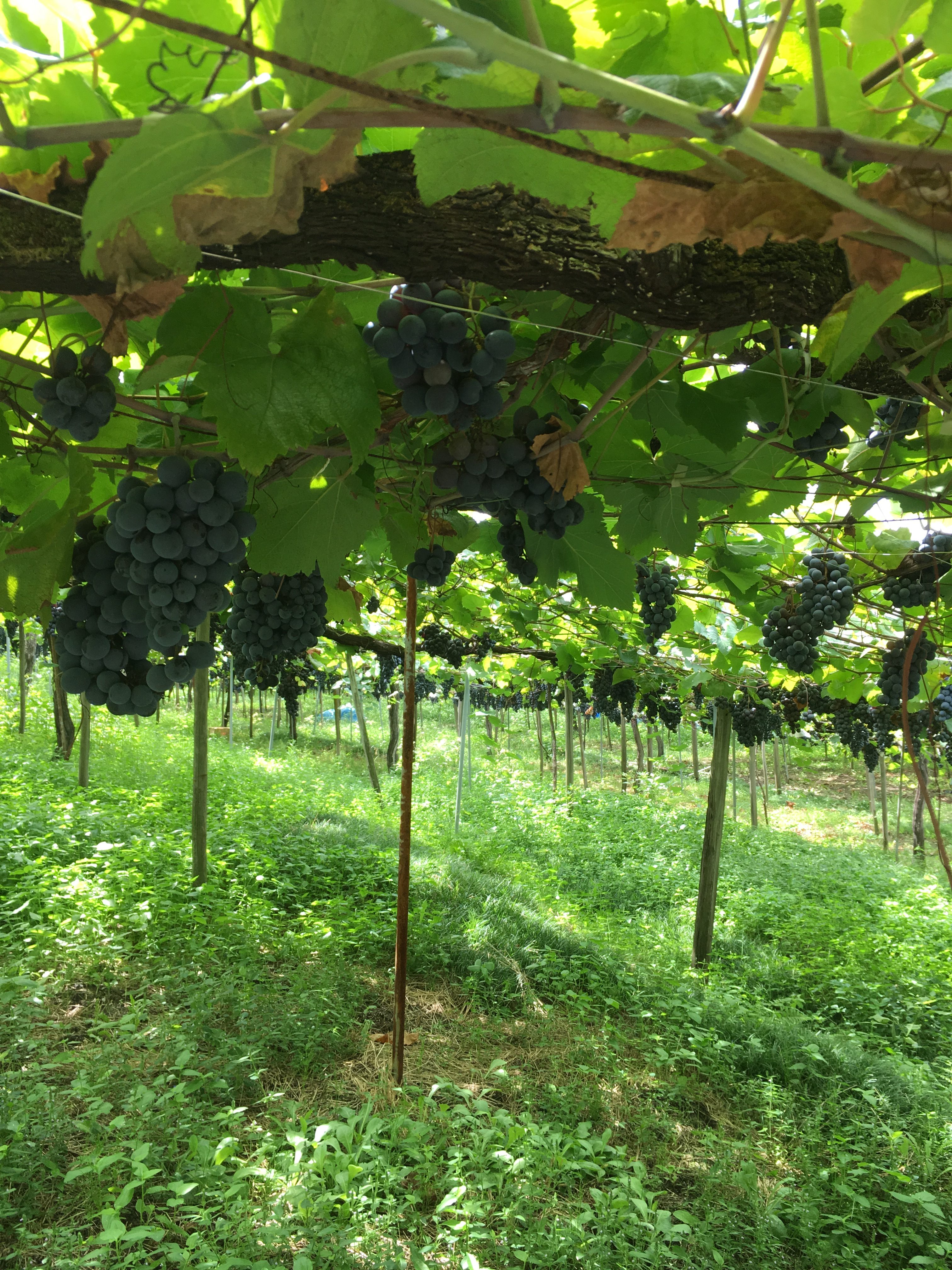 More Grapes!!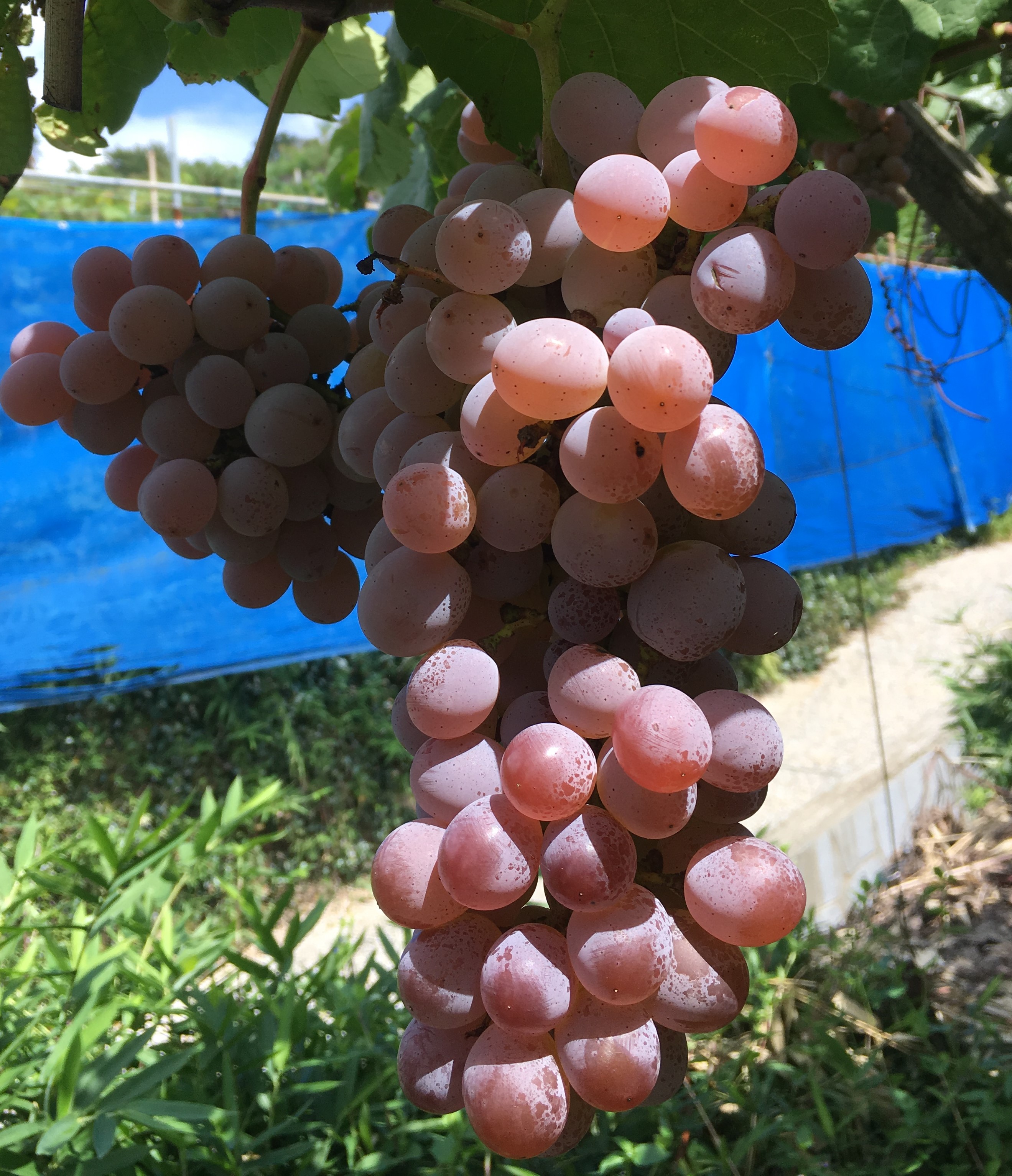 They have white grapes, called Masukatto, too! It tastes really sweet.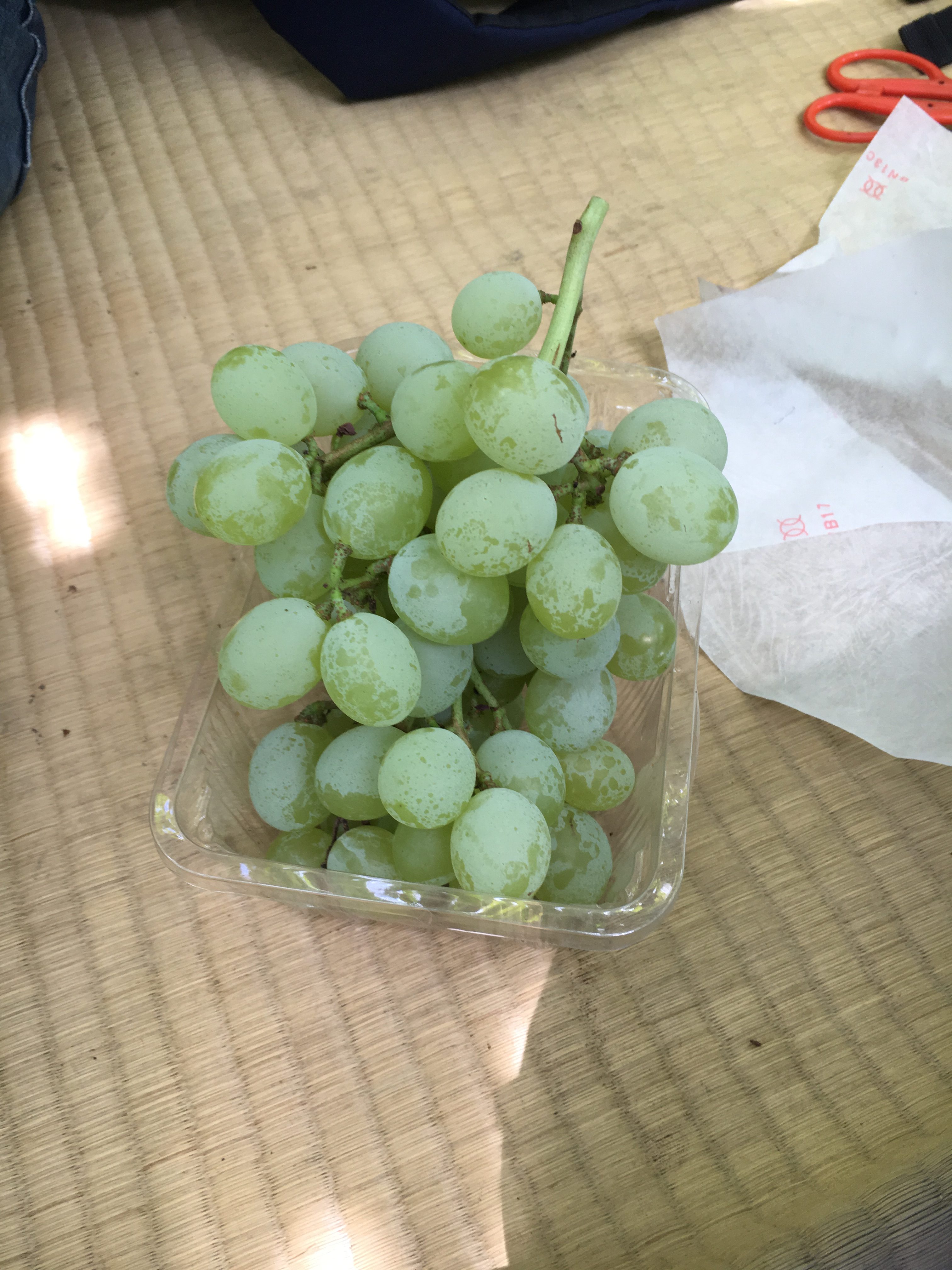 We wanted to eat 10 bunches or so, but if you eat just 3 or 4 you will feel quite content. Still, this is a deal given that one bunch of grape is 5-6 dollars in Japan.
Additional Information
Address
4-17-9 Ogata, Kashiwara-shi, Osaka Prefecture 〒 582-0018
Phone Number
072-971-8308
Hours of Operation
Aug 10-Oct 15

Weekdays/Weekends: 9:00-17:00*

*final admission at 13:00 during weekdays and 15:00 during weekends.
Fees
General Fee: 1,100 yen (1,700 yen for more varieties of grapes.)

Elementary School Students: 800 yen

Kindergarten: 600 yen
Coming next to, Ishiki Tsurugiya Shrine, Shrine for Boils and Cancers!!
The adventure continues…