Imamiya Ebisu Shrine [今宮戎神社] is not a big shrine, yet it is still one of the most famous shrines in Osaka. During the Tooka Ebisu Festival, held annually January 9th to 11th, roughly 1 million people visit this shrine. However, on an average day, Imamiya Ebisu is a very peaceful place. As the name implies, this is home to the business god Ebisu, who is one of the Seven Gods of Good Fortune.
The History of Imamiya Ebisu Shrine
Imamiya Ebisu Shrine dates back the early 7th century. Shortly after the completion of Shittenoji Temple (593 C.E.) Imamiya Ebisu Shrine was built as a guardian shrine for Shitenno-ji Temple. At this time, the Ebisu was considered to be the god of fisherman.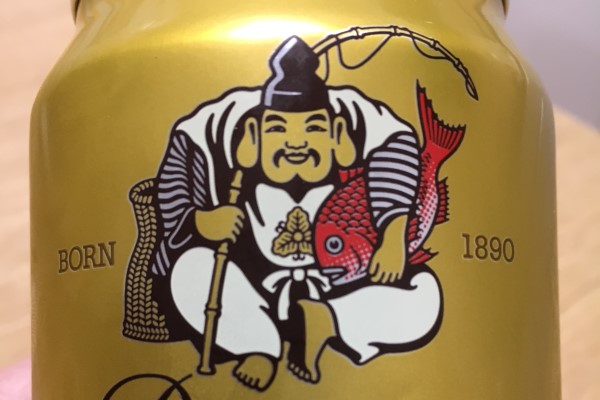 However, in the late Heian Period, a fish market called Hamanoichi sprung up along the road from Shitenno-ji to Imamiya Ebisu Shrine and quickly prospered. As Hamanoichi flourished, the people began to consider Imamiya Ebisu Shrine as the guardian of the market. Since so much business took place in Hamanoichi, the people of Osaka saw Ebisu as a god of business, as well. In the Muromachi Period, Ebisu also evolved into one of the Seven Gods of Good Fortune.  
Shrine Grounds
Starting from Namba Station, it will take roughly 15 minutes or so to get to the shrine on foot. Additionally, you can take the Nankai Koya line (the main Nankai line does not stop at Imamiya Ebisu Station!!) and get off at Imamiya Ebisu station. Imamiya Ebisu Shrine is right in front of this station.
The torii of Imamiya Ebisu is very unique in that three torii are combined together: a big one and two small ones (one on each both side). This style of gate, called Mitsu-torii [三つ鳥居],  is very rare, but the reason why there are three torii is not clear.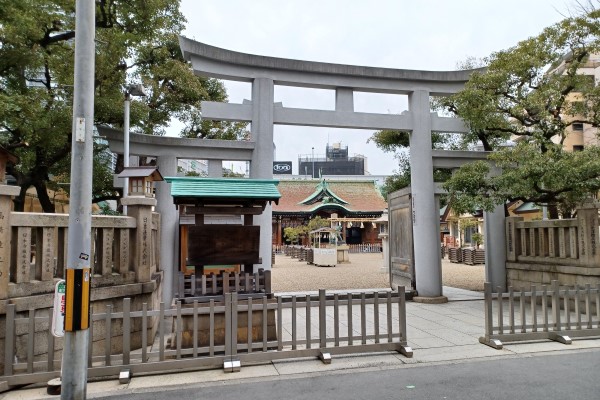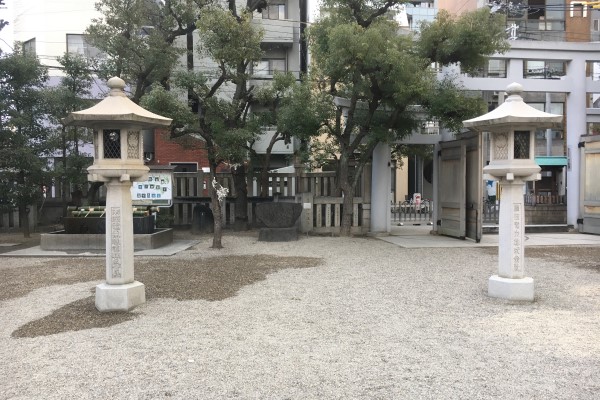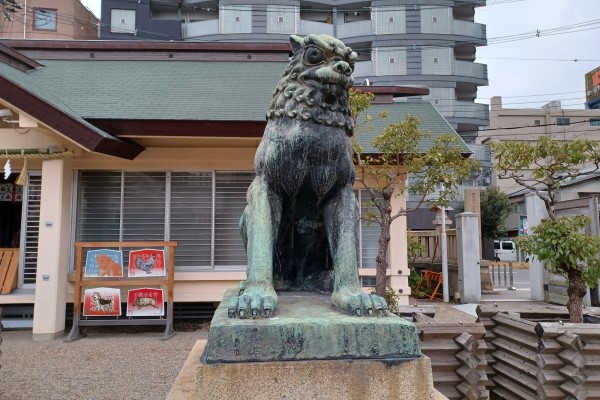 On an average day, hardly any people visit this shrine or buy charms from it. The shrine grounds are almost soothing when compared to the bustling city surrounding it.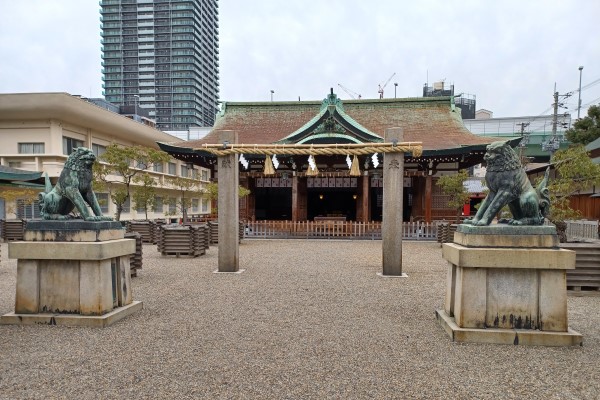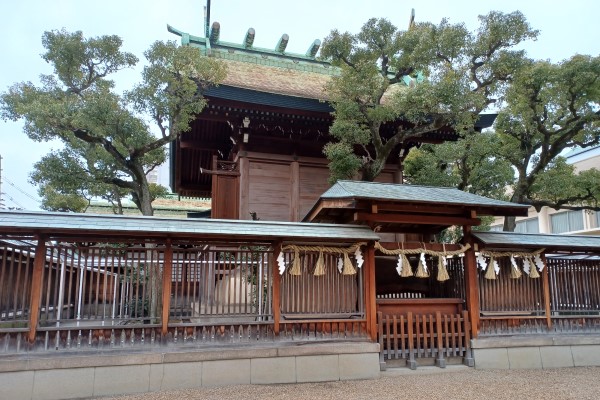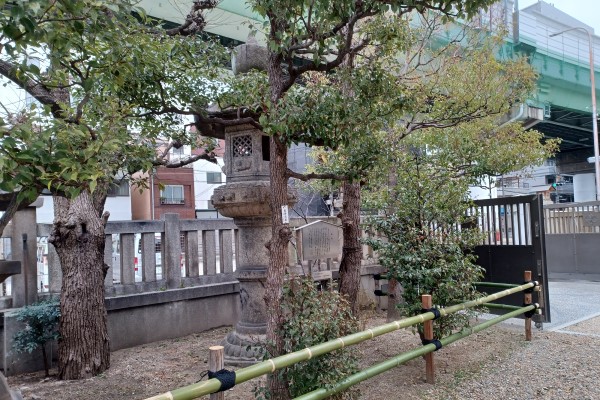 During Tooka Ebisu, lots of people come and pray for business success. Even throughout the year, large companies in Osaka donate large sums of money to Imamiya Ebisu.