Imamiya Ebisu Shrine [今宮戎神社] is not a big shrine, yet it is still one of the most famous shrines in Osaka. During the Tooka Ebisu Festival, held annually January 9th to 11th, roughly 1 million people visit this shrine. However, on an average day, Imamiya Ebisu is a very peaceful place. As the name implies, this is home to the business god Ebisu, who is one of the Seven Gods of Good Fortune.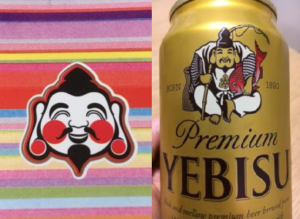 The History of Imamiya Ebisu Shrine
Imamiya Ebisu Shrine dates back the early 7th century. Shortly after the completion of Shittenoji Temple (593 C.E.) Imamiya Ebisu Shrine was built as a guardian shrine for Shitenno-ji Temple. At this time, the Ebisu was considered to be the god of fisherman. However, in the late Heian Period, a fish market called Hamanoichi sprung up along the road from Shitenno-ji to Imamiya Ebisu Shrine and quickly prospered. As Hamanoichi flourished, the people began to consider Imamiya Ebisu Shrine as the guardian of the market. Since so much business took place in Hamanoichi, the people of Osaka saw Ebisu as a god of business, as well. In the Muromachi Period, Ebisu also evolved into one of the Seven Gods of Good Fortune.  
Ebisu's Mysterious Origins
Although the god Ebisu became popular throughout Japan, he has no concrete mythological origins. However, due to his popularity, the people of the Muromachi period wanted to identify him as one of the gods in the Kojiki. For a god in the Kojiki to be Ebisu, one thing was paramount: that god needed a strong connection to the ocean. For this reason, there are two gods in the Kojiki who could debatably be Ebisu; either Hiruko [蛭子神] the first son of Izanami and Izanagi, or Kotoshiro-nushi [事代主] who is the son of Okuninushi.
The supposition that Ebisu could be Hiruko came about Hiruko was cast out to the tides shortly after his birth, possibly because he was born lame. Ebisu himself is also thought to not have a good leg. On the other hand, in Kotoshiro-nushi's very first appearance in the Kojiki, he was fishing in the sea near Izumo Taisha. Unfortunately, no firm conclusion has ever been reached that defines Ebisu as Hiruko or Kotoshiro-nushi, meaning that different shrines for Ebisu may actually enshrine either Hiruko, like Nishinomiya Shrine, or Kotoshiro-nushi, like Imamiya Ebisu.
Getting to Imamiya Ebisu Shrine
Though Hamanoichi has disappeared, Imamiya Ebisu continues to be a beloved shrine for the people of Osaka. Starting from Namba Station, it will take roughly 15 minutes or so to get to the shrine on foot. Additionally, you can take the Nankai Koya line (the main Nankai line does not stop at Imamiya Ebisu Station!!) and get off at Imamiya Ebisu station. Imamiya Ebisu Shrine is right in front of this station.
Shrine Grounds
The torii of Imamiya Ebisu is very unique in that three torii are combined together: a big one and two small ones (one on each both side). This style of gate, called Mitsu-torii [三つ鳥居],  is very rare, but the reason why there are three torii is not clear.
On an average day, hardly any people visit this shrine or buy charms from it. The shrine grounds are almost soothing when compared to the bustling city surrounding it.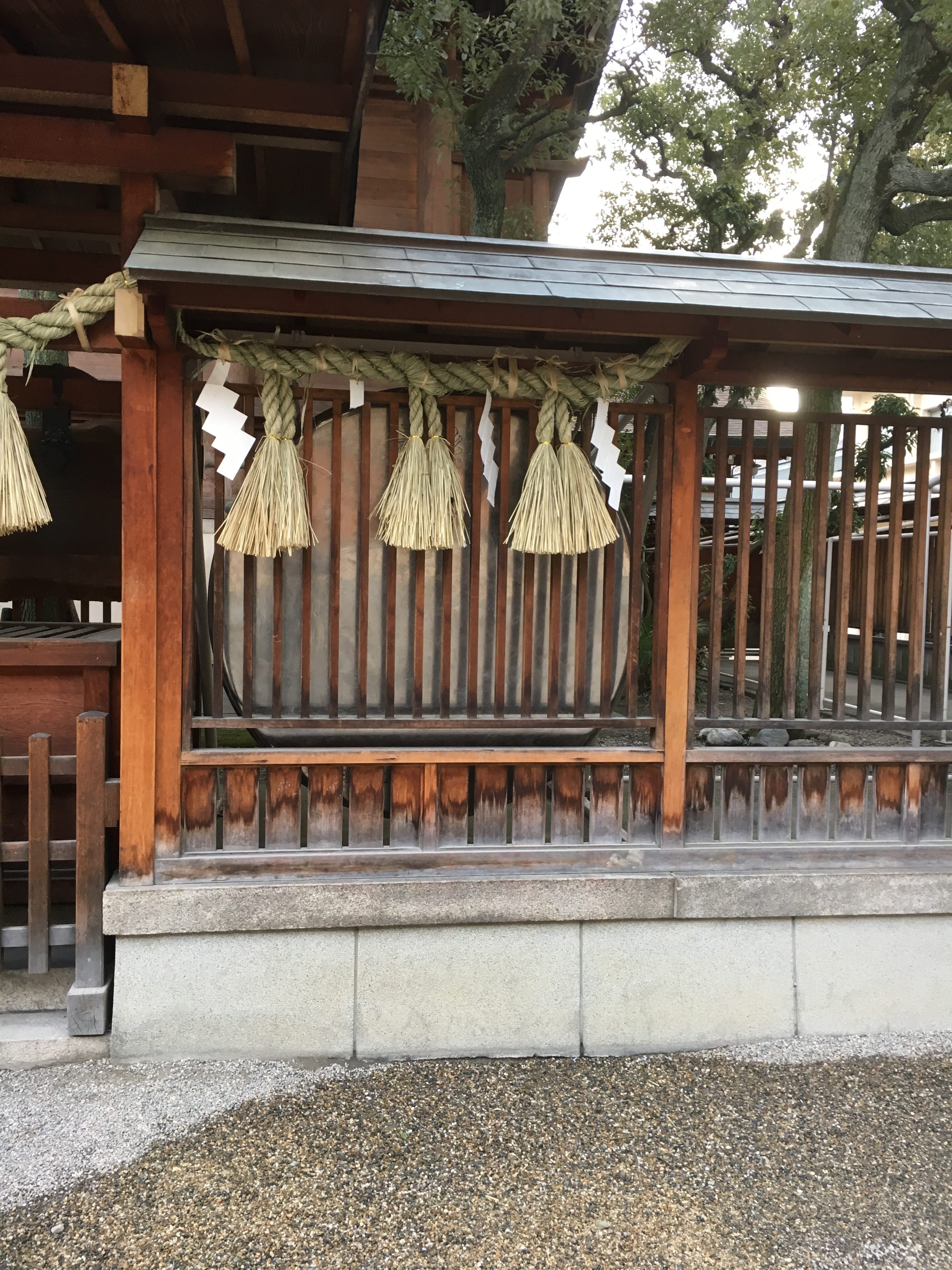 During Tooka Ebisu, lots of people come and pray for business success. Even throughout the year, large companies in Osaka donate large sums of money to Imamiya Ebisu.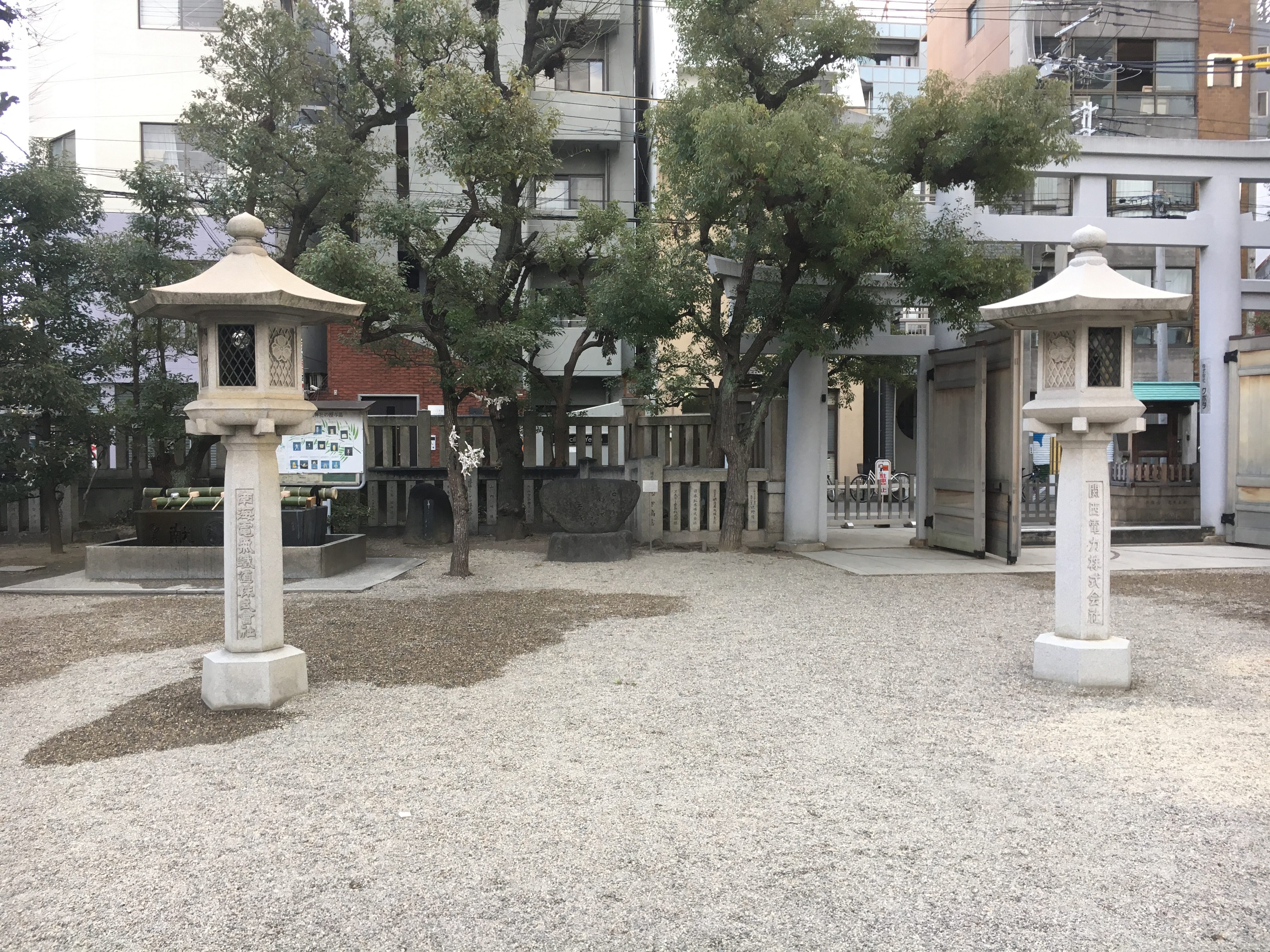 Imamiya Ebisu Shrine
Address

Ebisunishi, 1 Chome-6-10, Naniwa Ward, Osaka City, Osaka Prefecture, 〒556-0003 

Website

http://www.imamiya-ebisu.jp/

Hours of Operation

Monday-Sunday:




Dawn-Dusk

Admission Fee

 Free
In fact while we are one the subject of Tooka Ebisu…
Coming next time,
One of the biggest festivals in Osaka: Tooka Ebisu
The adventure continues…