Ogata Koan's Tekijuku: A Historic Osaka Building
In central Osaka is an old building called Tekijuku. Though it is not very popular destination, during the Edo Period Tekijuku was once one of the most well-known private schools in Japan back and played a major role in medical education in Japan. 
A Closed Country
It is well known that in the very beginning of Edo Period, the Edo government was very fearful that Christians, and more specifically foreign Christian nations, would try to take over Japan by converting their people to the Christian faith. This fear led to the prohibition of anyone entering or leaving Japan. Naturally, this decree limited trade and put a heavy strain on foreign relations. This period of Japanese history is called sakoku, or "closed country". However, even under these limitations, Japan still traded with several foreign countries, albeit only in a few designated locations. During this period of isolationism the only Western country permitted to conduct trade in Japanese ports was the Netherlands.
Ogata Koan and Tekijuku
Ogata Koan [緒方洪庵] was born in to a samurai family in Okayama in 1810. Throughout his childhood Ogata was prone to sickness, making him unable to weld a sword like his father. So, instead he decided to become a doctor. In 1825, Ogata and his family moved to Osaka and Ogata was enrolled in a Dutch Studies school run by the famous scholar, Naka Tenyuu [中天游]. Ogata completed his studies with Tenyuu and moved to Tokyo further his studies in medicine and the Dutch language. After that, Ogata moved to Nagasaki and studied under a doctor from the Netherlands.
Eventually, Ogata returned to Osaka and became a very successful doctor. Ogata wrote and translated many medical textbooks, greatly contributed to the vaccination of small pox in Japan, showed doctors how to treat cholera when Osaka was plagued by the virus, and then wrote a book on the treatment of cholera.
These achievements earned Ogata the position of head doctor in the Western Medicine Center in Edo, and became the Shogun's personal doctor. Unfortunately, he was not able to enjoy the position for long, and died of tuberculosis just a few months after moving to Edo.
In 1838 Ogata had at last become a full-fledged doctor and returned to Osaka to practice medicine and open his own Dutch Studies school that he named Tekijuku [適塾]. The objective of the school was to study the Dutch language for the sake of ultimately studying Western sciences like medicine, physics and chemistry. Ogata firmly believed that understanding Western culture and technology was essential for Japan to become a world power. It is unsurprising then, that many of the graduates of Tekijuku were key players in the Meiji Revolution. A number of them also became proficient in a variety of different fields, such as Fukuzawa Yukichi [福沢諭吉], the philosopher and the founder of Keio University, and Omura Masujiro [大村益次郎], the founder of Japan's military system.
In 1845, Ogata purchased a merchant's house in the Kitahama district of Osaka and expanded Tekijuku. Amazingly, this building survived the Osaka Air-Raids during WWII and is one of the oldest structures in Osaka City today. Osaka University has sicne purchased the building converted it in to a museum.
Getting to Tekijuku
Tekijuku is a stone's throw away from the Yodoyabashi Station. Though the building sticks out because it is so old, it is not very big and can be easily missed.
Tekijuku Commemoration Center (Museum)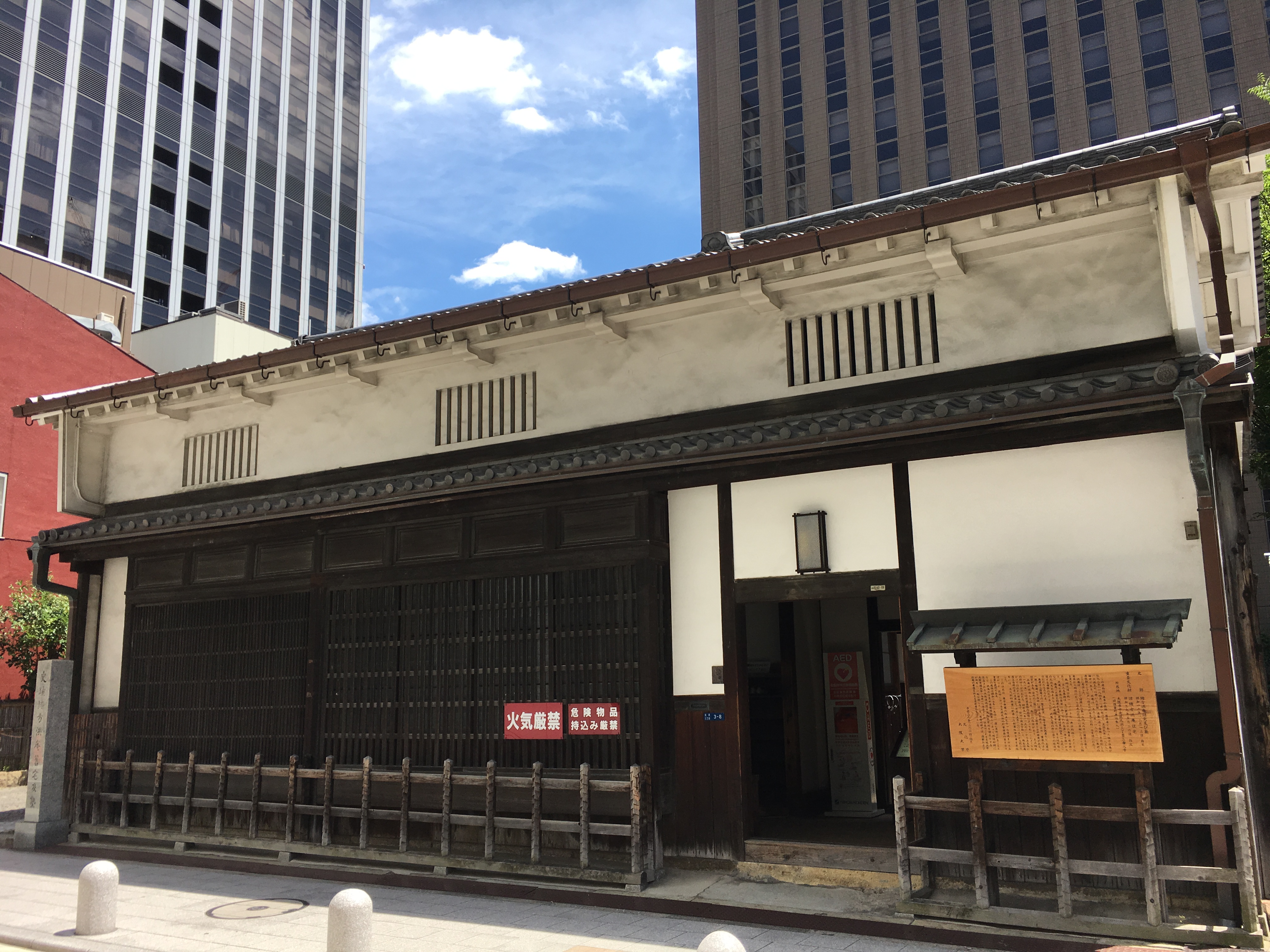 While it is true that this building evaded damage during WWII, it was still an old building when it was obtained by Osaka University. Before it could accommodate guests, the inside needed to undergo a number of renovations (electricity, air conditioning, etc.)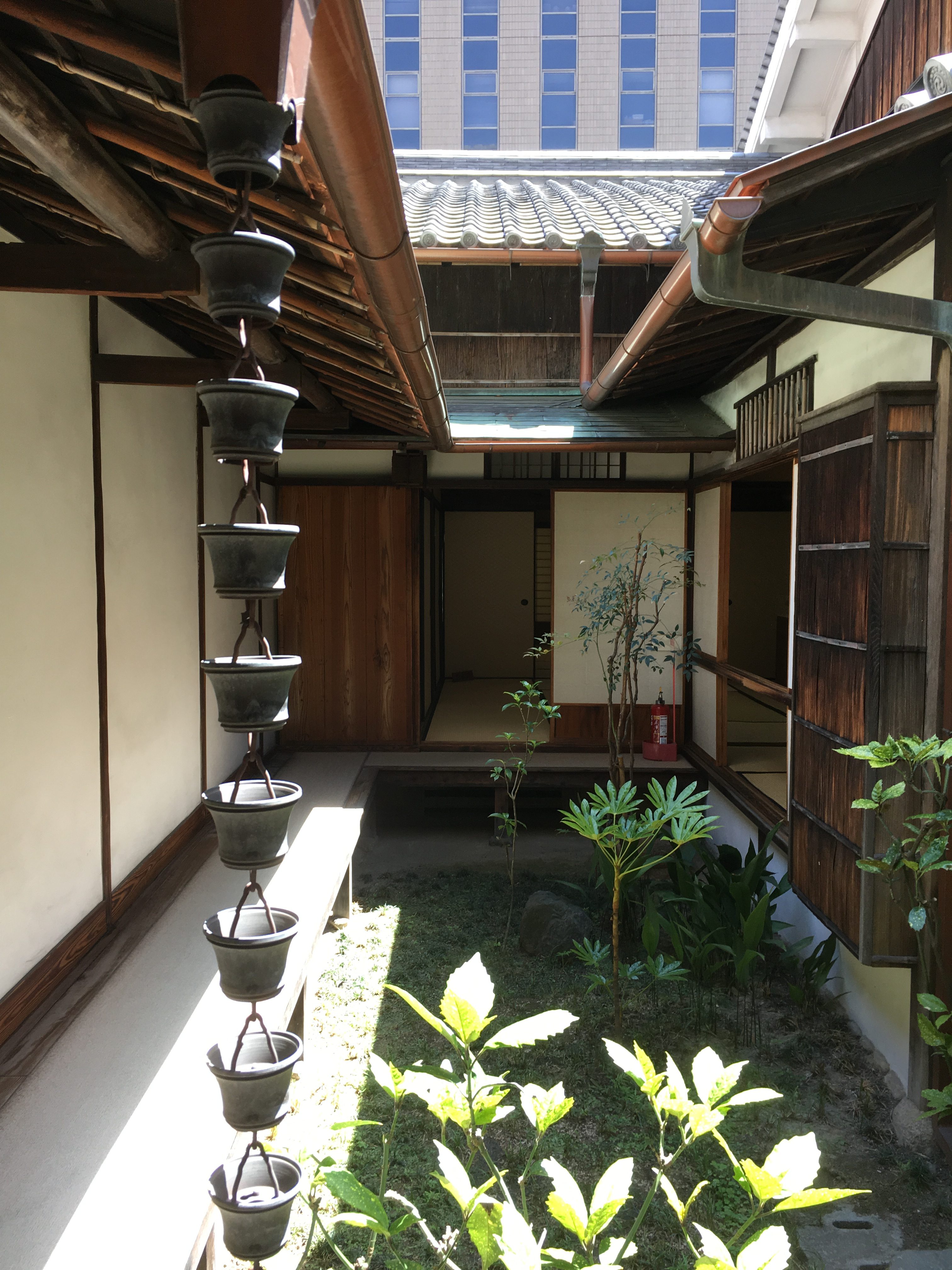 These renovations however, have stayed true to the original feel of an Edo Period house, preserving certain areas of the house where possible.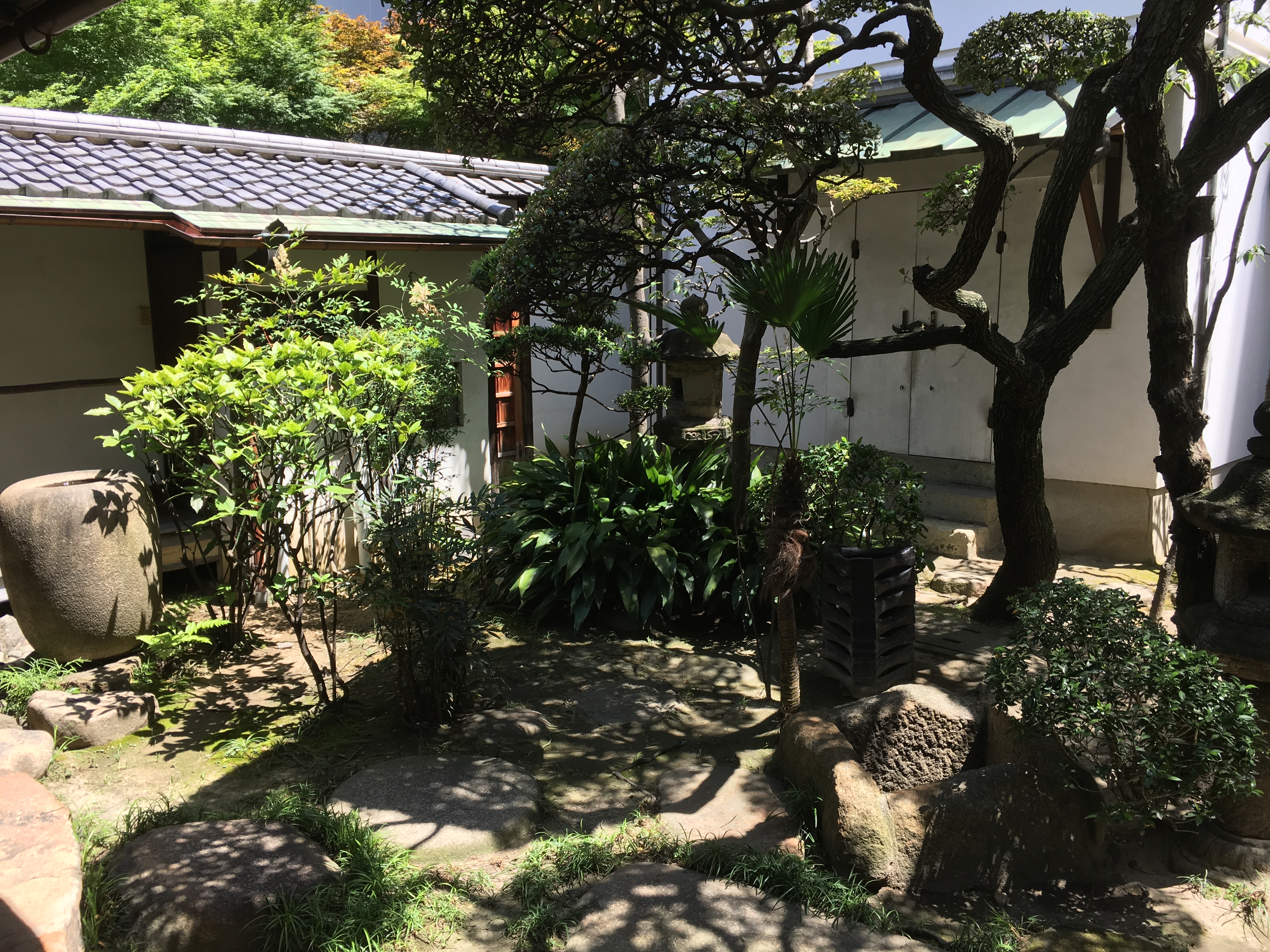 Photography is more or less permitted in Tekijuku. Feel free to take pictures of the rooms, but you can't take pictures of the displays. Throughout the museum old medical equipment and even the same Dutch anatomy textbooks that the students used.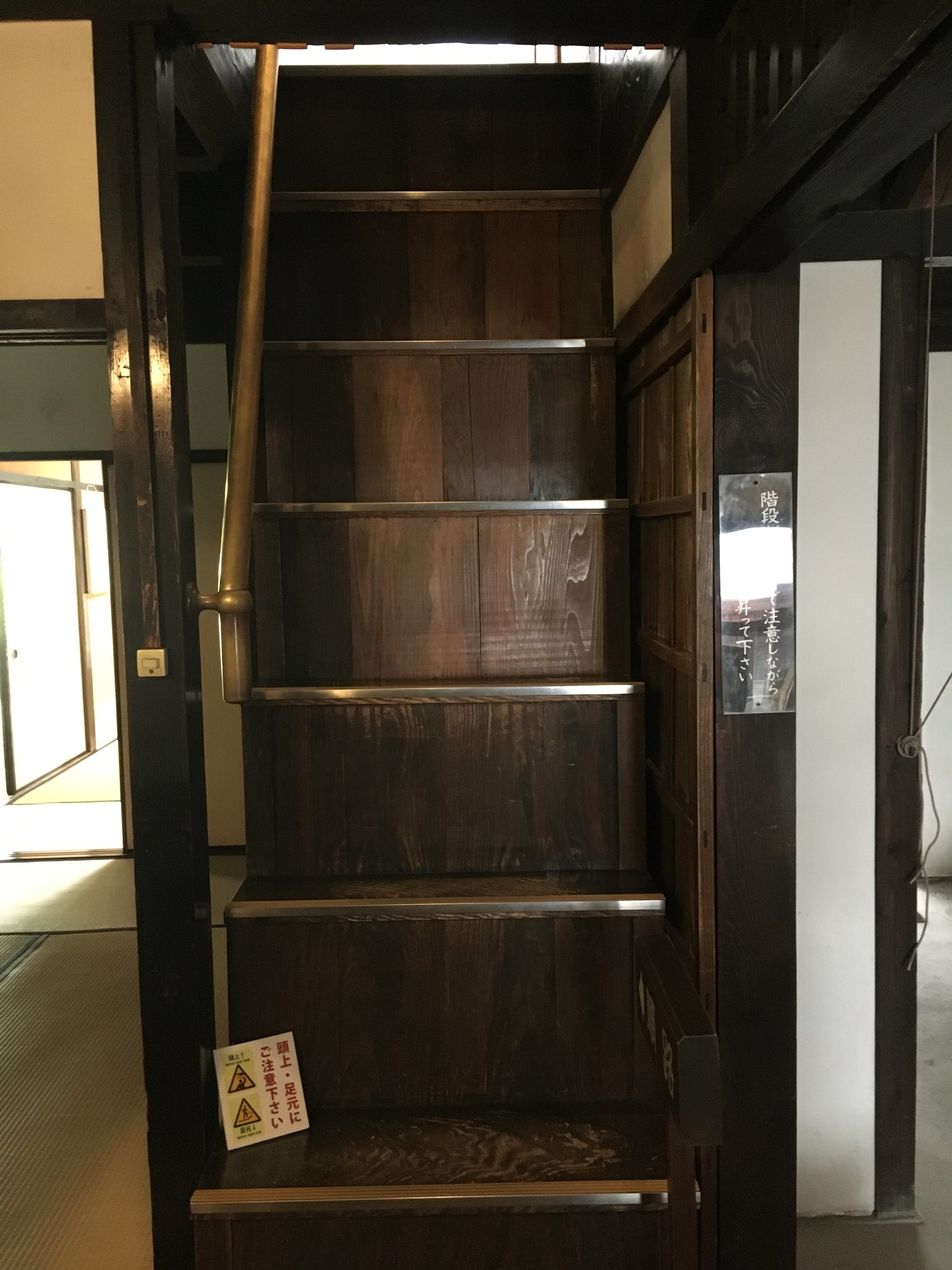 There are more displays on the second floor. Those stairs are a pain to climb in real life.
Points of Interest
Aiju Kindergarten [愛珠幼稚園]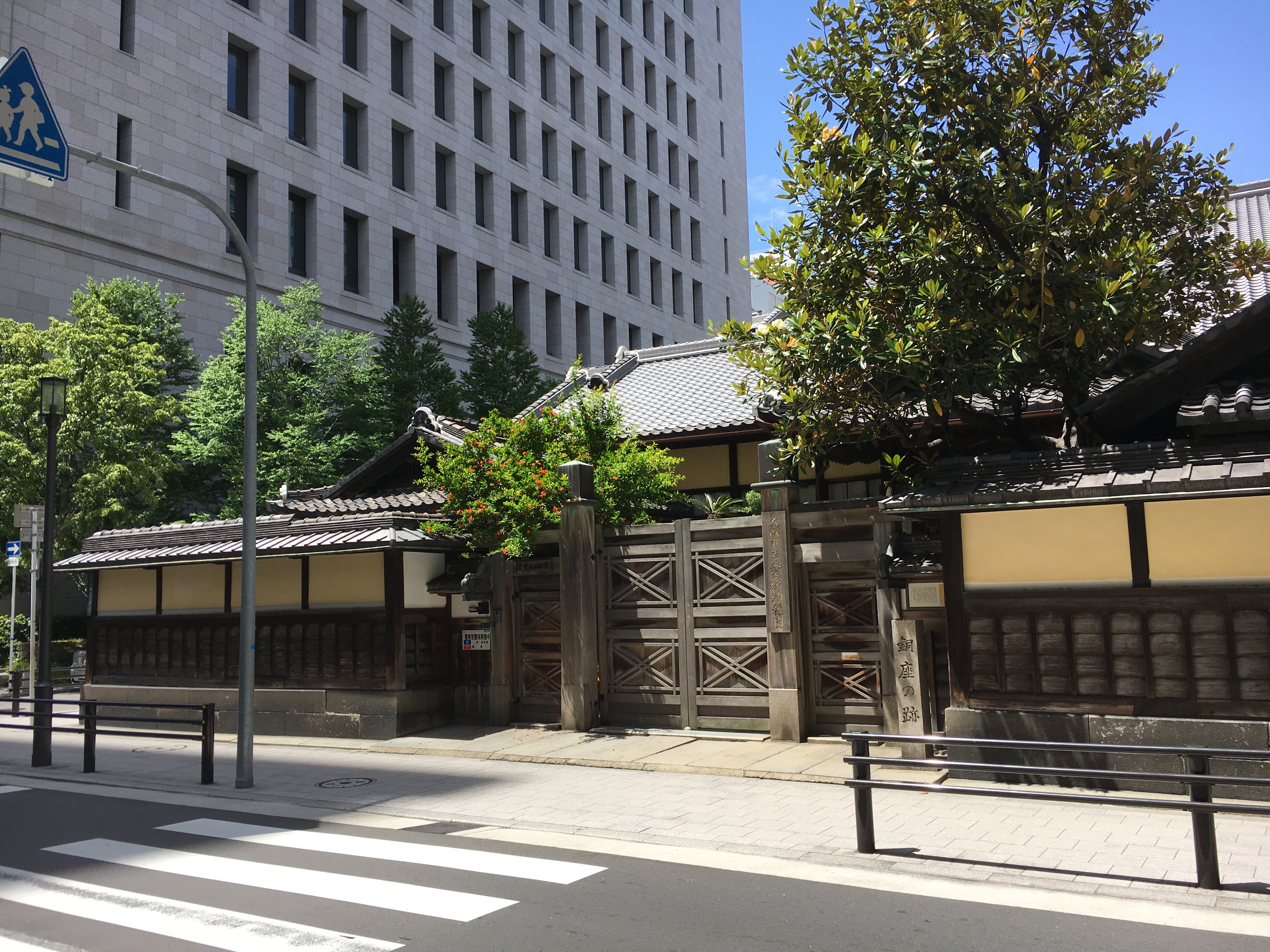 Next to Tekijuku is the Aiju Municipal Kindergarten. This kindergarten is actually the oldest kindergarten in Osaka and the second oldest kindergarten in Japan! Current kindergarten building was built in 1901.
Since the school is still in operation you obviously cannot just go in, but be sure to walk past it at some point while you are exploring the area so you can see another example of Osaka's living history.
Tekijuku Commemoration Center
Address

3-3-8 Kitahama, Chuo-ku, Osaka, Osaka Prefecture




〒541-0041

Website

http://www.tekijuku.osaka-u.ac.jp/en/

Admission Fee

Adults: 260 yen




University/High School Students: 140 yen




Children: Free

Hours of Operation

10:00 -14:00




Closed Mondays and days following national holidays.
Coming next time,
A Day Out at Maishima Yurien!
The adventure continues…