Higashiyama Course 1: Hiking the Kyoto Circuit Trail
The Kyoto Circuit Trail is a long distance nature trail that circles the mountains surrounding Kyoto City. One of the more popular routes, or courses, on this trail is the Higashiyama Course, which stretches from Fushimi Inari Shrine to Mt. Hiei. The Higashiyama Course is 24.6 km long trail, and goes through a number of famous landmarks in Kyoto, like Fushimi Inari Shrine. The first half of the course has many famous shrines and temples along the trail, making this course particularly popular.
Note: See here for the other entries of our Kyoto Isshu Trail (Kyoto Circuit Trail) series. 
Kyoto Circuit Trail: Higashiyama Course 1
Higashiyama Course: Fushimi Inari Taisha Shrine – Imakumano Kannon-ji Temple
The trail starts from Fushimi Inari Shrine.
Once on Mt.Inari, the trail starts from Yotsutsuji via Okusha and Senbontorii. It is a lot of stairs but it is quite nice to walk through all those torii in the morning! From Yotsutsuji, go through the stone torii.
As you go down the mountain, you will head towards Sennyu-ji. It takes only 30 minutes to get there. I didn't know Sennyu-ji is this close to Fushimi Inari Shrine! Sennyu-ji is such a pretty temple that has strong ties to the imperial family.
Right next to Sennyu-ji is Imakumano Kannon-ji Temple. The temple, one of the temples of the Saigoku Kannon Pilgrimage, is renowned for curing your headaches.  You can explore the Imakumano Kannon-ji with us in our post here.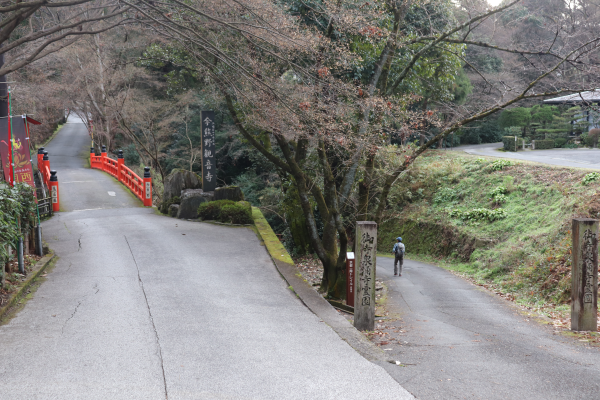 Higashiyama Course: Imakumano Kannon-ji Temple – Shogunzuka
Soon after, you will walk in residential area for a while, but you will go into the mountain trail. From here, you will climb up Mt. Amidagamine, the site of Hideyoshi's grave.
Crossing National Route 1 is a bit tricky, as there is no crosswalk or pedestrian overpass. However, keep your eyes open because there is an under pass nearby!  After crossing the big national highway, you will head up Mt. Kiyomizuyama. It is only 242m high, so you will have no problem getting to the top. Down the mountain is Kiyomizu Temple and Gion, the busiest area of Kyoto. It is rather ironic since the mountains here are so peaceful!
After this monument, you will be out of the forest and arrive at Higashiyama Sancho Park and Shogunzuka Mound. There is a big observation deck in Shogunzuka Mound and you can see the entire city really well from here. Because Shogunzuka Mound is a bit hard to access, you should visit it while you are walking on the trail if you have never visited it before!
Higashiyama Course: Shogunzuka – Keage Station
As you follow the trail under the platform of the Shogunzuka Mound and down the mountain. After about another 30 minutes, you will be at the foot of the mountain near Sonsho-in, bringing you in front of Awata Shrine, which is famous for the Awata Festival.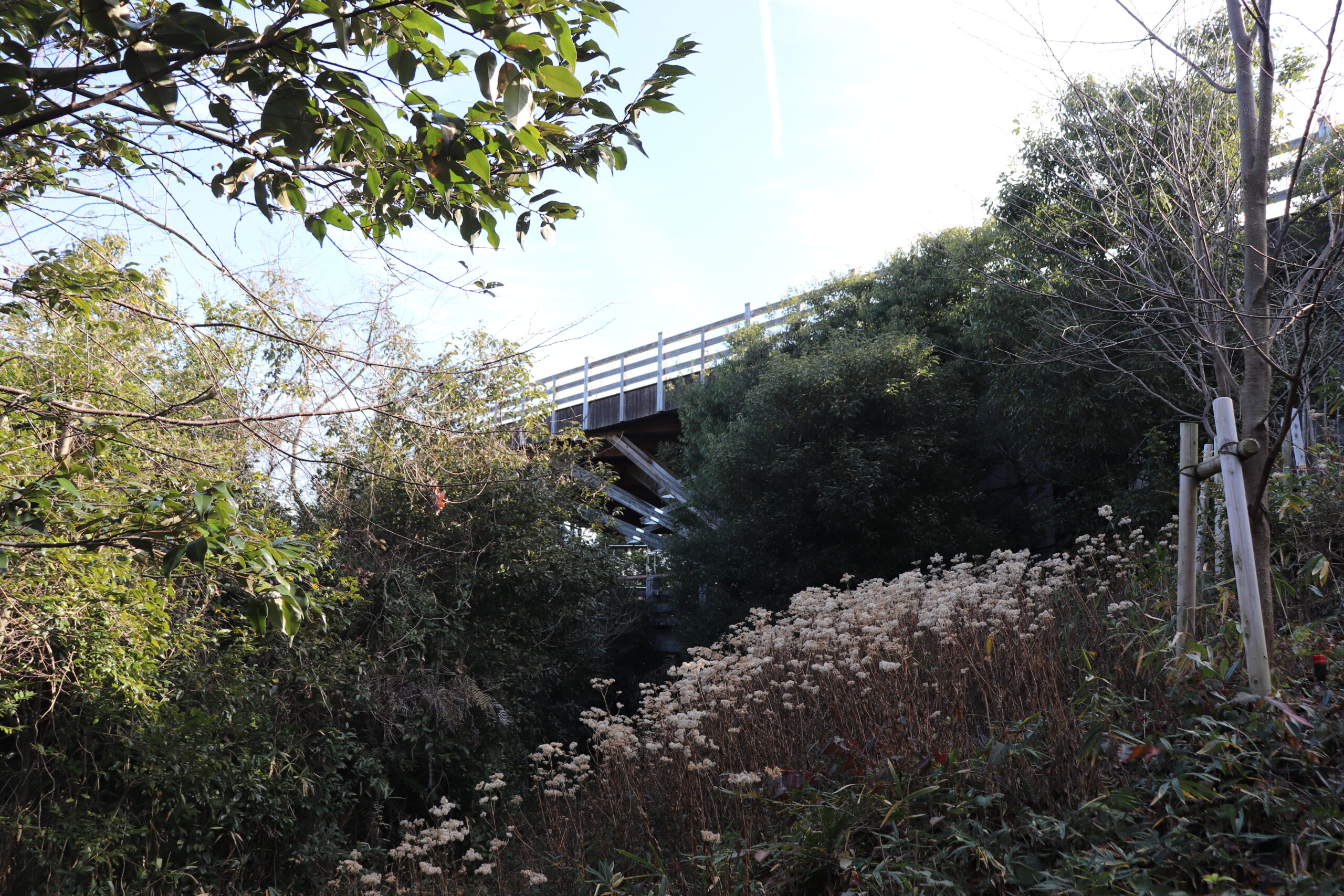 A few minutes walk from Awata Shrine along the trail, you will be at Keage Station of the Subway Tozai Line. If you separate Higashiyama Course into two parts, it would be best to finish your hike here or Ginkaku-ji after climbing up Mt. Daimonji!
For Keage Station to Mt. Hiei, see our second post on the Higashiyama Course!