Enryaku-ji Hieizan : the Historic and Powerful
One temple that has played a crucial role in the history of Buddhism in Japan is Enryaku-ji Temple. Located on the top of Mt. Hiei on the border of Kyoto and Shiga prefecture, Enryaku-ji is the head temple of the Tendai sect of Buddhism. The temple was built by Saicho, the founder of the Tendai sect and of the most important influential monks in Japanese history. Throughout its history, Enryaku-ji was a powerful temple. It frequently held sway over the courts of Kyoto, was very wealthy. During the Kamkura Period, many of the monks who studied there went on to found their own sects of Buddhism, and some even became politician. The temple even had it own army! Their army was so strong that it fought against the infamous warlord, Oda Nobunaga.
Though Enryaku-ji Temple is a bit hard to access, you should definitely visit it when you are in Japan!
Here is some basic information you might find useful when you are planning to go to Enryaku-ji.
Getting to Enryaku-ji Temple
Eizan Cablecar and Ropeway
If you are planning to go to Enryaku-ji from Kyoto or Osaka, taking the Eizan Cablecar is easiest way.
From Demachiyanagi Station (the final stop of the Keihan Main Line) take the Eizan Railway and get off at Yase-Hieizanguchi Station. From Yase-Hieizanguchi, take Eizan Cablecar and then the ropeway. After the ropeway, take a bus to the Enryaku-ji for 5 minutes. You can alternatively walk for an hour from the ropeway station to the main temple grounds. From Kyoto City's central district, it takes roughly an hour and a half.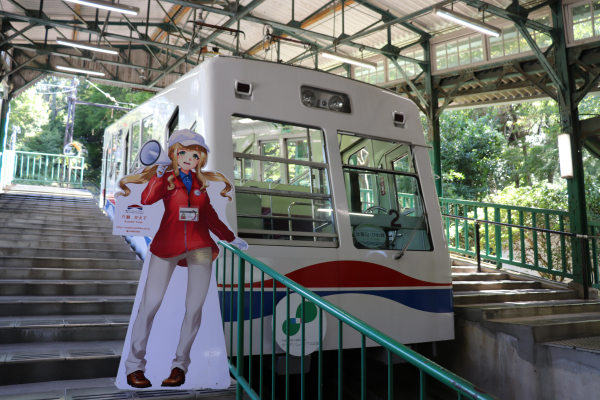 It's a good idea to buy the one-day pass called the Hieizan Enryakuji Sansaku Ticket" [比叡山延暦寺散策チケット] especially if you plan to go many places in Enryaku-ji. The ticket includes a round-trip ride to and from Hieizan, the shuttle bus ride in Enryaku-ji, and the entrance fee for temple grounds.  The ticket is available at Demachiyanagi Station of Eizan Railway for 2400 yen.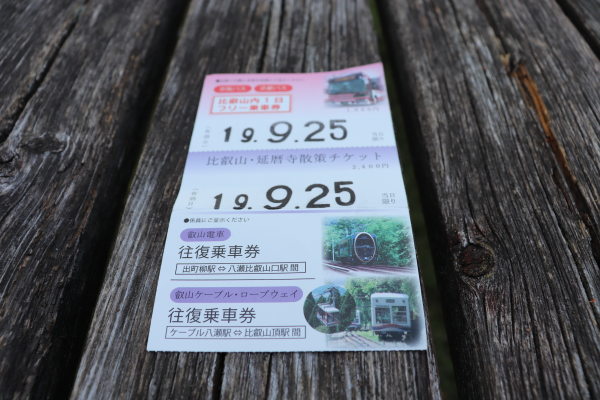 However, and this is very important, the Eizan Cablecar and Ropeway is closed every year from December to mid-March. The bus in Enryaku-ji is also closed during this season.
Sakamoto Cablecar
While Eizan Cablecar connects Enryaku-ji and Kyoto City, this Sakamoto Cablecar connects Enryaku-ji and Sakamoto in Shiga prefecture (near Biwako Lake). To Sakamoto, you have to take either Keihan Ishiyamazaka Line or JR Kosei Line, latte of which is much faster as it takes only 20 minutes from Kyoto.  Though you have to walk to the cable station for 15 minutes from JR Hieizan Sakamoto Station.
Sakamoto Cablecar is actually the longest cablecar in Japan and it takes 15 minutes to the top of the mountain. The good thing is that the cablecar station is in the main area, so you don't have to walk or take a bus a lot to the temple grounds.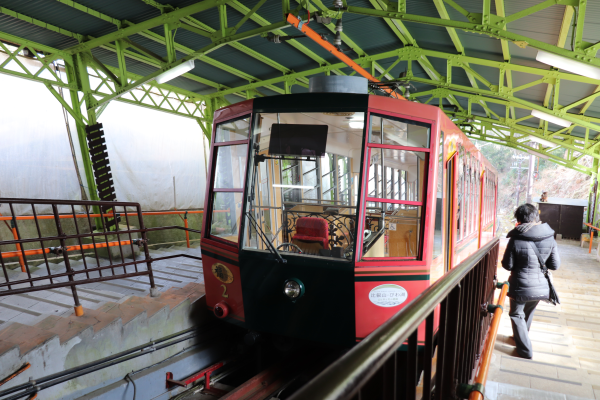 Though going to Enryaku-ji from Kyoto or Osaka via the Sakamoto Cablecar is a more expensive option than taking the Eizan Cablecar, it does mean you can visit Sakamoto, the historic town at the foot of Mt. Hiei. Best of all, the Sakamoto Cablecar is available even in winter, meaning that this is the mode of only public transportation to get to Enryaku-ji in winter.
Bus
Bus service is available to Hieizan from either Kyoto or Keihan Sanjo Station. Though the bus service may not be frequent, it goes to the Hieizan Bus Center, which is in the main hub of transportation near Enryaku-ji. It is only 770 yen from Kyoto City's central area to Hieizan, and the ride is about an hour. Just make sure to check the bus schedule before you leave!
Like Eizan Cablecar, the bus service is not available from December through mid-March.
Enryaku-ji Temple Grounds
Enrayku-ji's temple complex is spread throughout Mt. Hiei. The main areas to visit are: Toto, Saito, Yokawa, and Sakamoto.
Toto: The heart of Enrayku-ji Temple
Our post: 
Toto is the heart of Enryaku-ji as the temple's main building, the Konponchudo, is located there. Unfortunately, the Koponchudo is under going rennovations right now, but you can still get inside and see the main statue of worship and there are still many other buildings too. Also, it is only around Toto that has several restaurants and souvenir shops.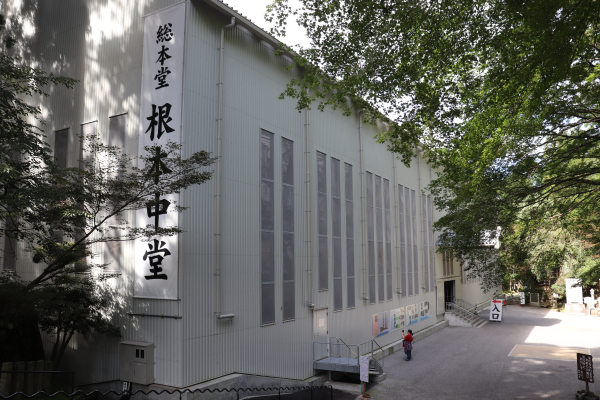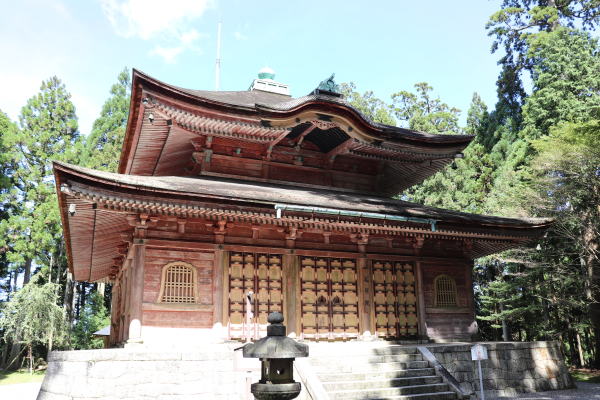 Both the Hieizan Bus Center and Sakamoto Cablecar are in the Toto area, so it is convenient to access.
Saito: Resting place of Enryaku-ji's founder
Our Post: 
Created by the Encho, the second head of the Tendai sect, Saito is where Saicho's grave is located. You can also sometimes see monks going about their duties and performing rites. Saito is a somewhat solemn place.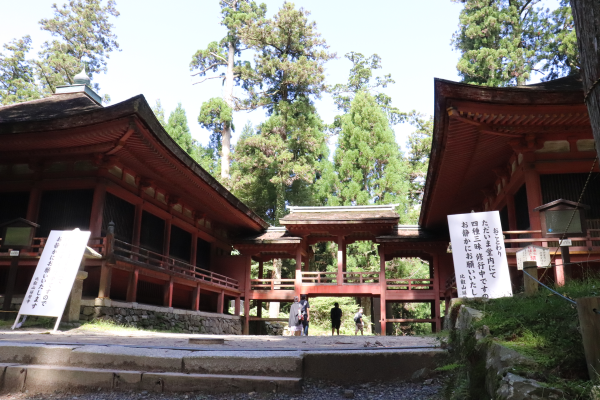 Saito is only a 15-minute walk away from Toto; or you can take a 5-minute bus ride instead! 
Yokawa: Enryaku-ji Temple's Peaceful and secluded secret
Our Post:
4km north from the Toto-Saito area is Yokawa which was created by Ennin, the third head of the Tendai sect. Since it is hard to access, not so many people visit Yokawa, but here you can take time to enjoy the atmosphere of Enryaku-ji without all the hustle and bustle of large crowds of tourists.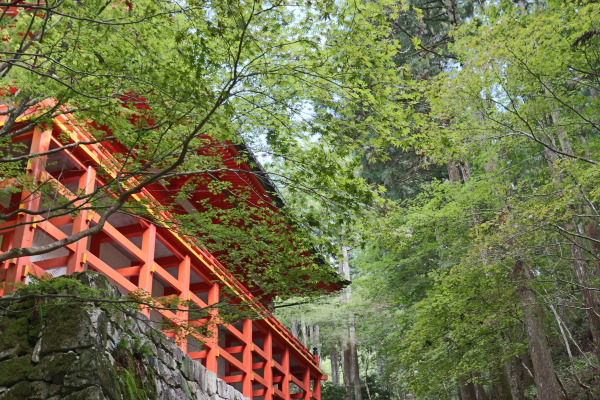 Yokawa is 20 minutes away from the Toto-Saito area by bus. If you plan to visit Yokawa, you should purchase a one-day pass (Hieizan Enryaku-ji Sansaku Ticket). The ticket only costs 700 yen for the bus ride to Yokawa, which is a pretty good deal. Do be aware that the bus is not available in winter. This means that if you come in winter and want to visit Yokawa, you will have to walk an hour and thirty minutes from Toto or Saito.
Sakamoto: Hiyoshi Taisha
Our Post: 
Sakamoto is where many retired monks from Enryaku-ji would live, so the area has a very deep connection with the temple.  One of the most famous spots in Sakamoto is Hiyoshi Taisha, one of the most powerful shrines in the country that has been under Enryaku-ji's control for a long time.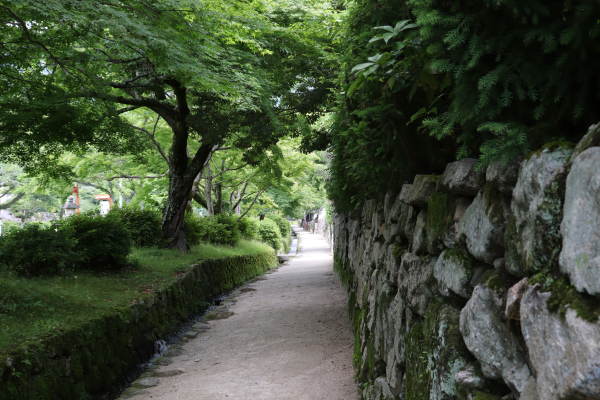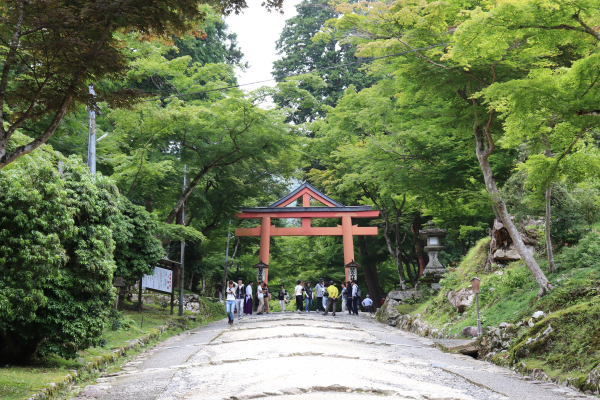 You can only visit Sakamoto via the Sakamoto Cablecar, not Eizan Cablecar.