Gokan, Osaka's World Class Cake Shop!
One of the biggest differences between Japan and America is small but rather surprising; cake. Even in tiny residential areas, there are often patisseries that offer an array of cakes and sweets. In larger city areas, patisseries are in fierce competition with one another, and only the best survive to satisfy the people's sweet tooth. In Osaka, one such patisseries is the very popular Gokan. Originally located in the Hankyu Department store, in 2005 they moved into a historic building in Kitahama.  Gokan specializes in creating Western-style patisseries combined with Japanese ingredients or Japanese-style confectionaries.
Getting to Gokan
The closest station to Gokan is Kitahama Station off of the Osaka Metro. From the station, get off at exit 2 and walk south along Sakaisuji Street, and you will see Gokan in a few seconds. Alternatively, the Midosuji Yodoyabashi Station is also close to Gokan as well.
[mappress mapid="146″ width="95%"]
Gokan
Gokan is located in the Kawai building, which dates back to the turn of the 20th century is one of Osaka's surviving historic buildings, which even survived the fire bombings of WWII.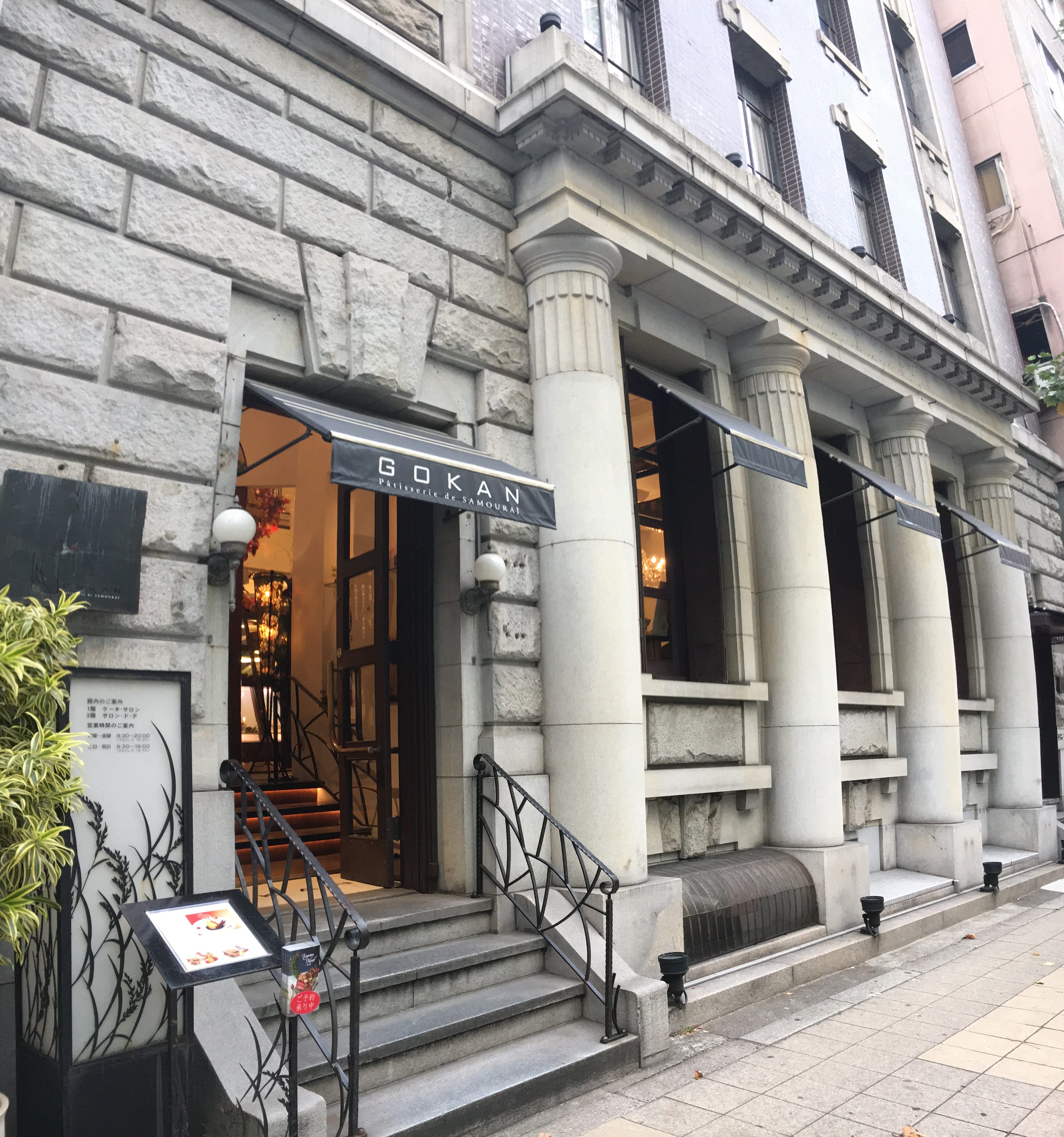 Gokan has two floors: One the first floor is the shop and bakery, while the second floor is a restaurant.
If you want to enjoy the dine-in option be sure to talk to the person at the bottom of the stairs and they will take you to the second floor. Be aware that on the weekends around noon Gokan usually gets very crowded, so you might have to wait a while. If you want to avoid the crowds, try to stop by on a weekday afternoon.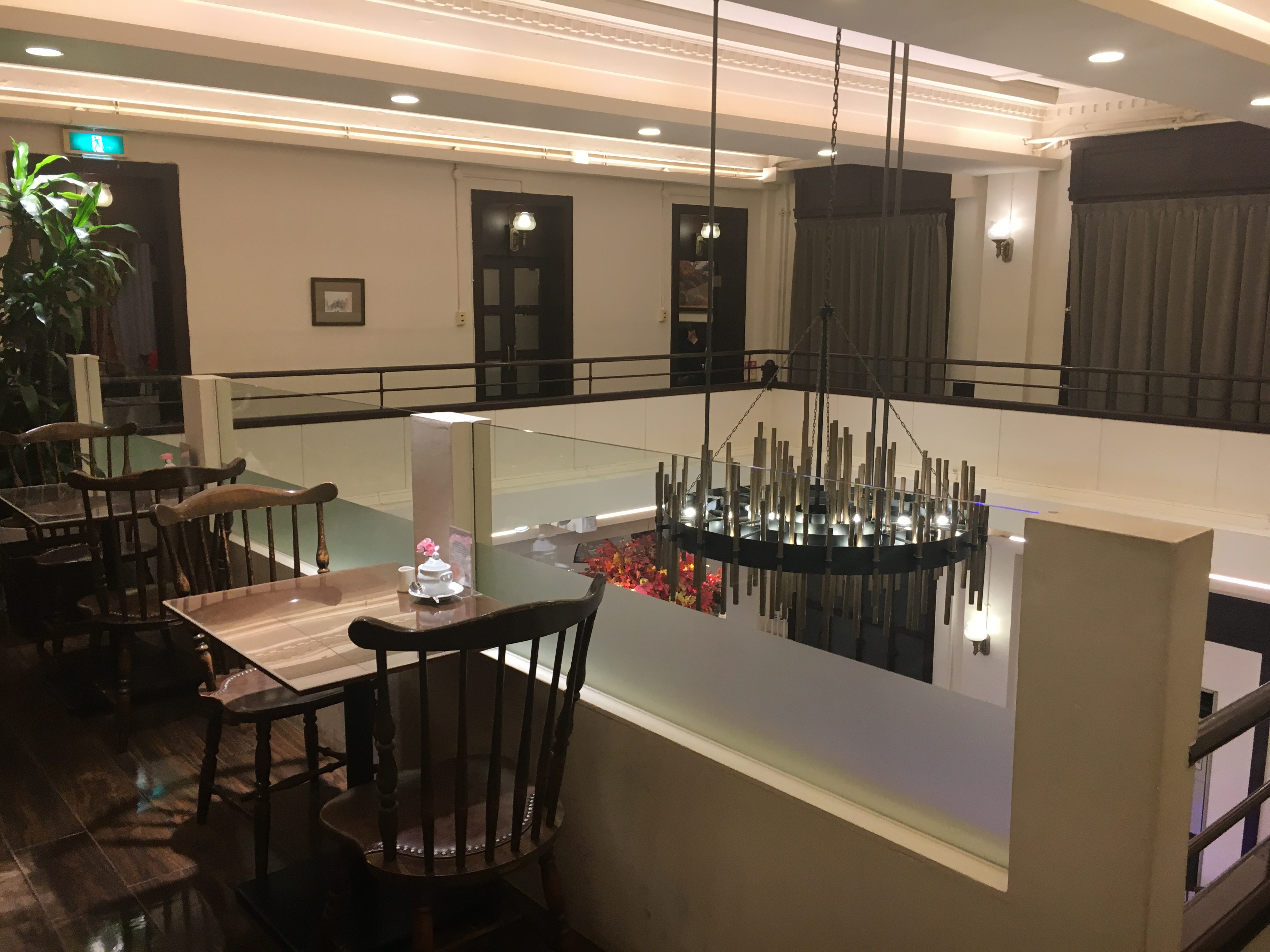 The pastry chefs here are truly masterful and often win national and international competitions.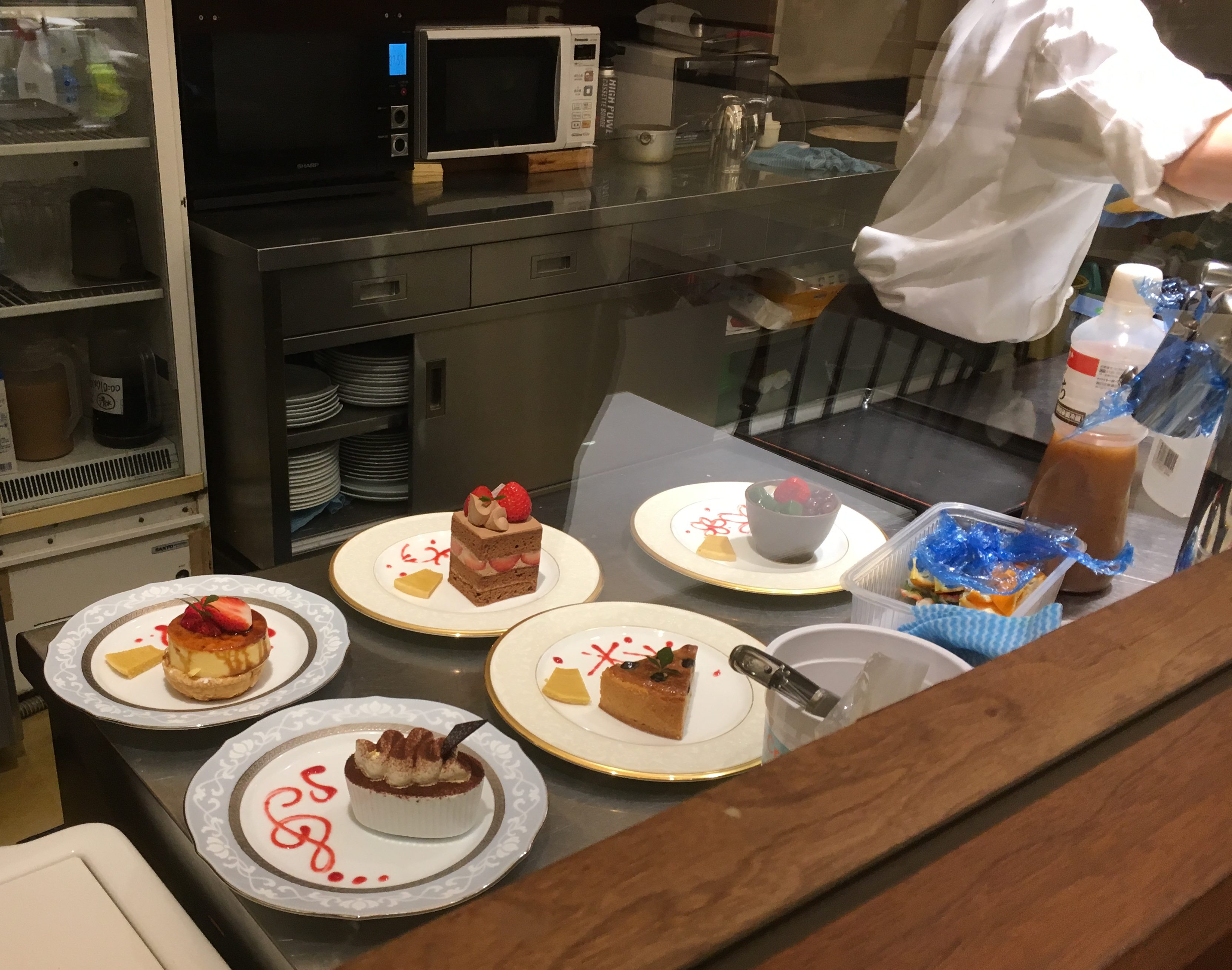 In some of the rooms on the second floor are chocolate and sugar sculptures that change every now and again.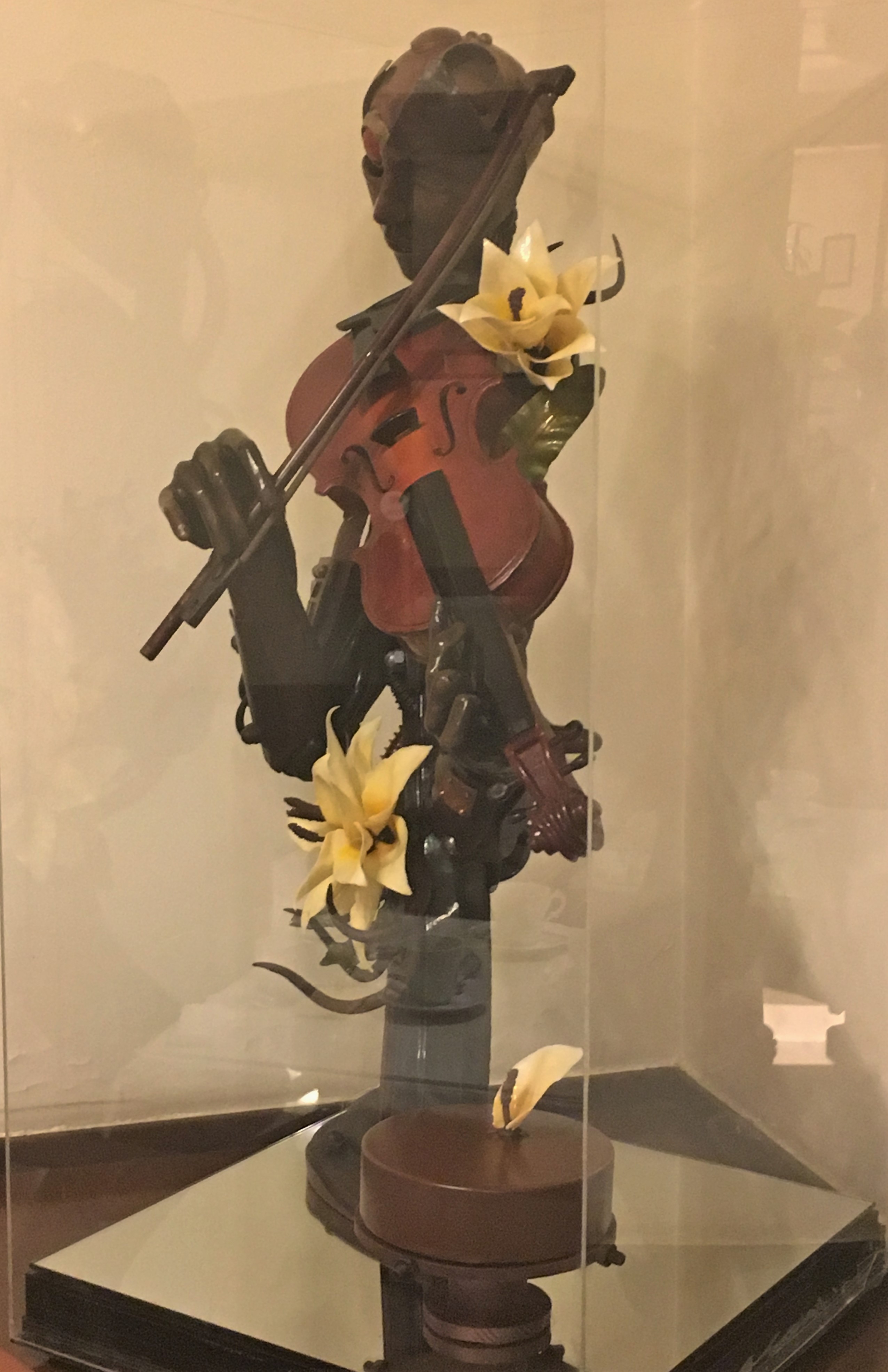 One of the most popular menu options at Gokan is the cake set, which comes with one cake, coffe/tea, and a little ice cream.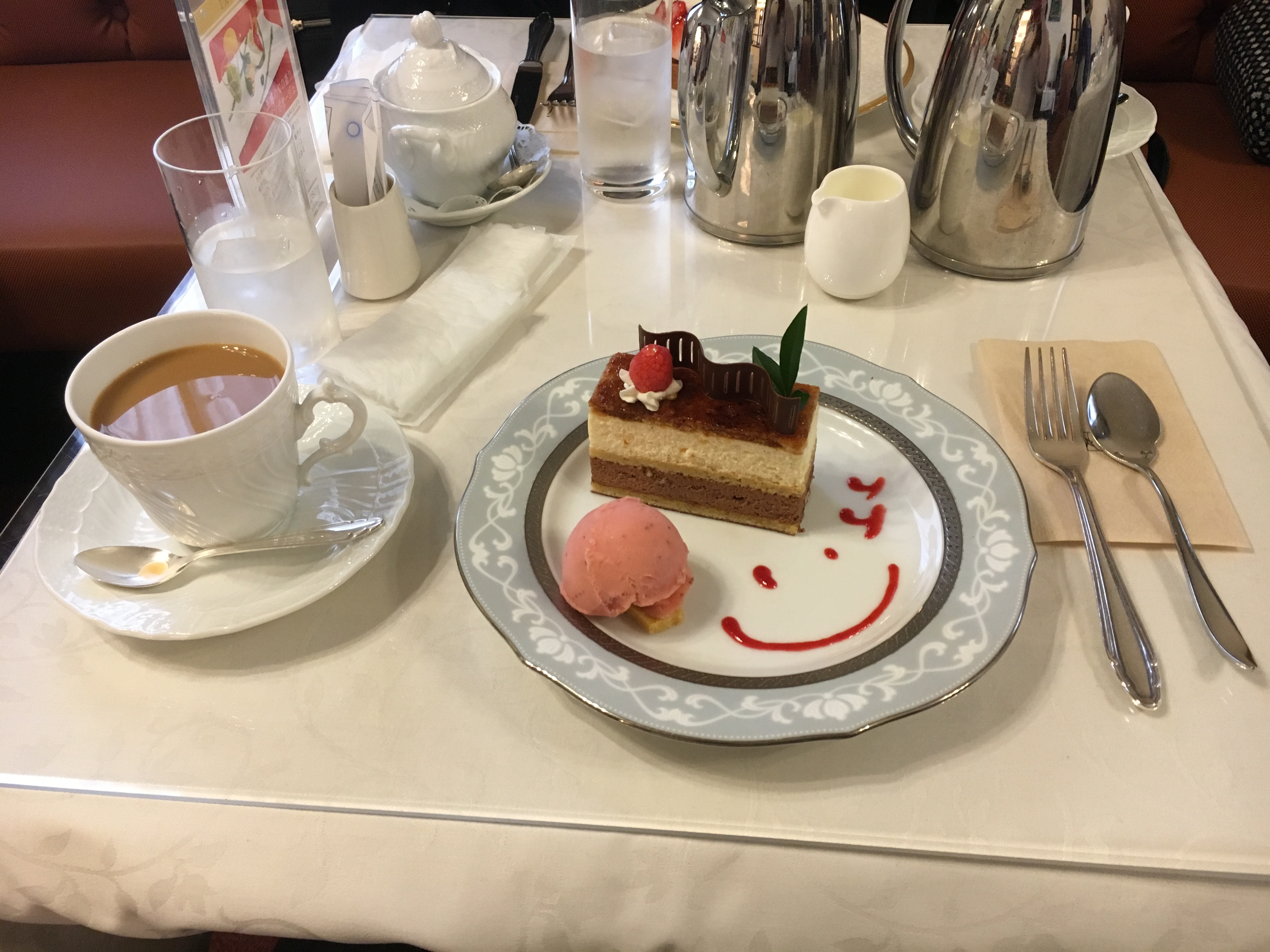 When you order the cake set, your waiter will bring out a tray of all the different cakes you can pick from.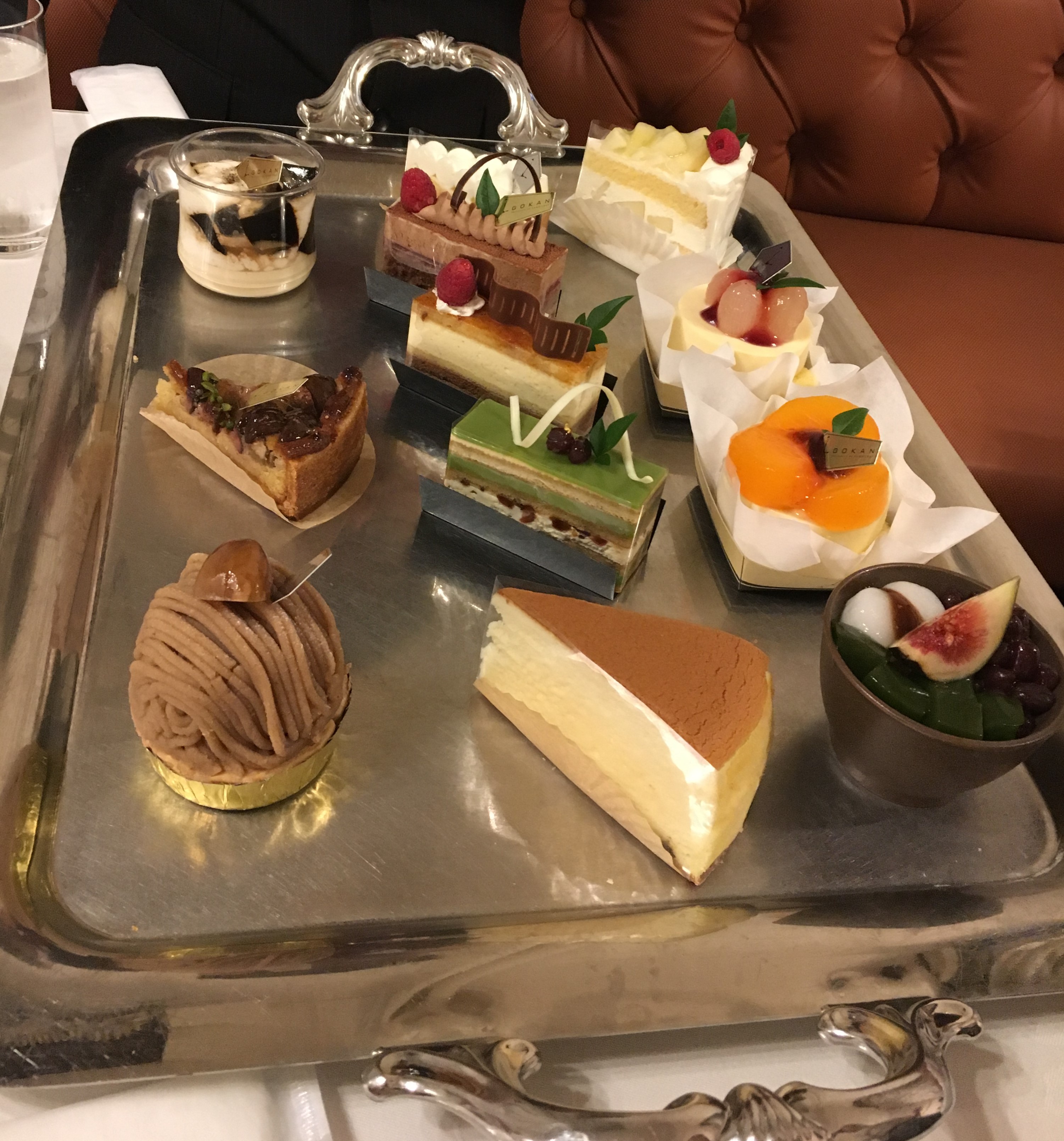 The cake set is only 1,000 yen per person, which is not bad but it's still a little luxurious for us.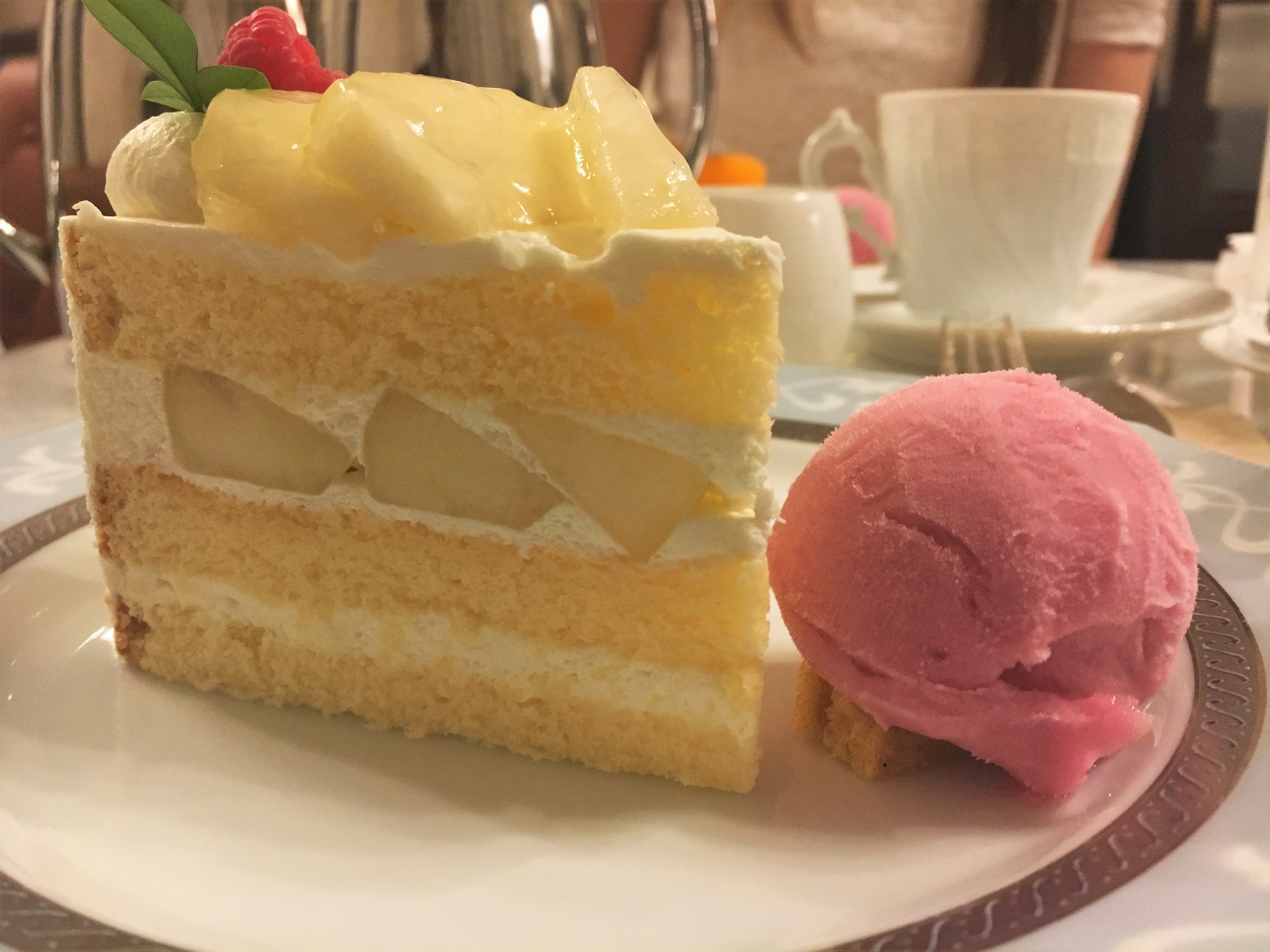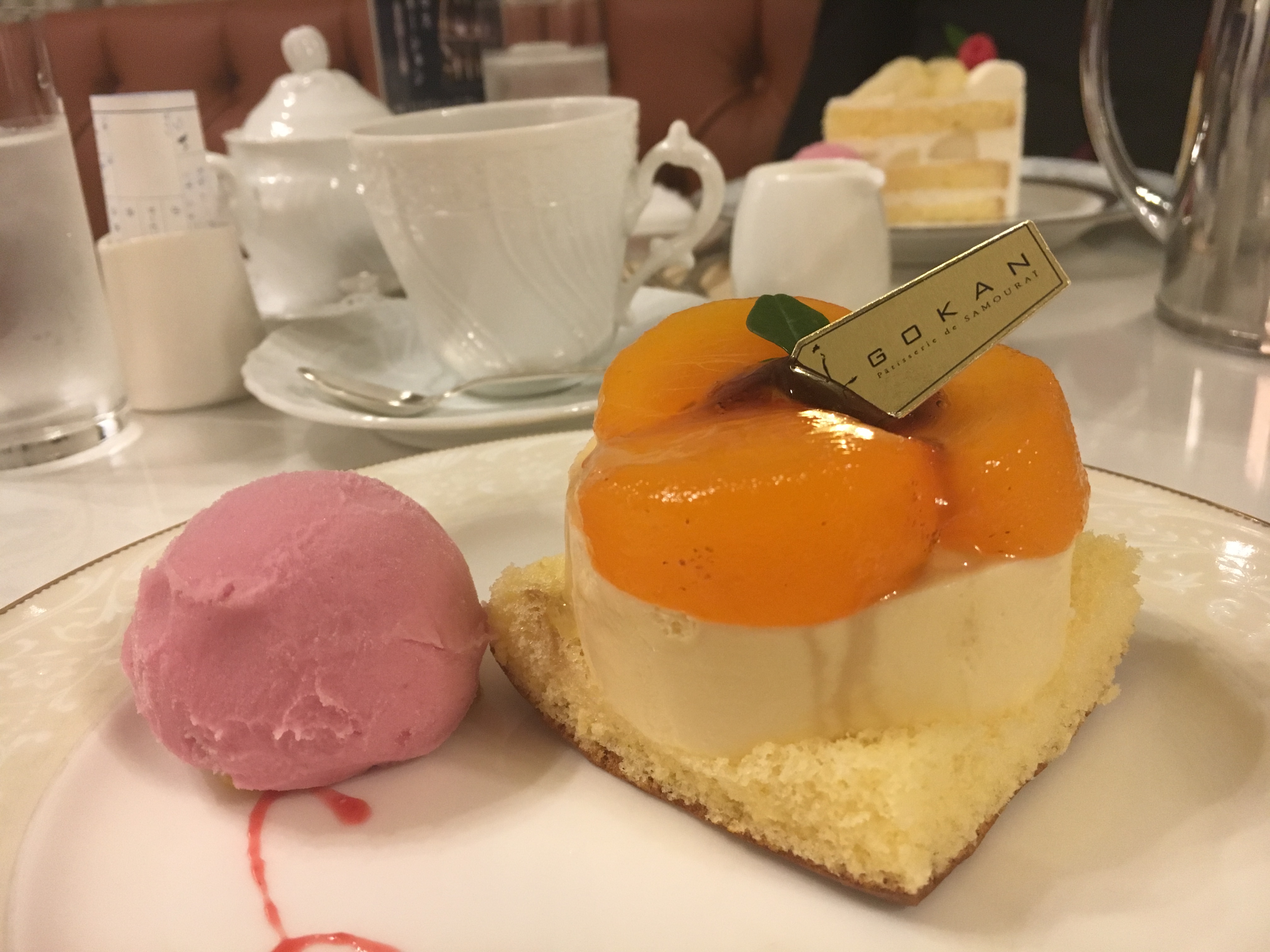 Other than their cake sets, they also offer French toast during breakfast and several lunch items too.
Specialty  Item
If you don't have time to sit down and eat, you should at least purchase their No.1 specialty– the O-kome no Ruro roll cake. The O-kome no Ruro, is kind of a roll cake made from rice flour filled with whipped cream and sweet Japanese black beans. Since their motto is to blend Japanese and Western sweets, it's roll cake but they use Japanese ingredients. It's very special and the sweetness is just right enough.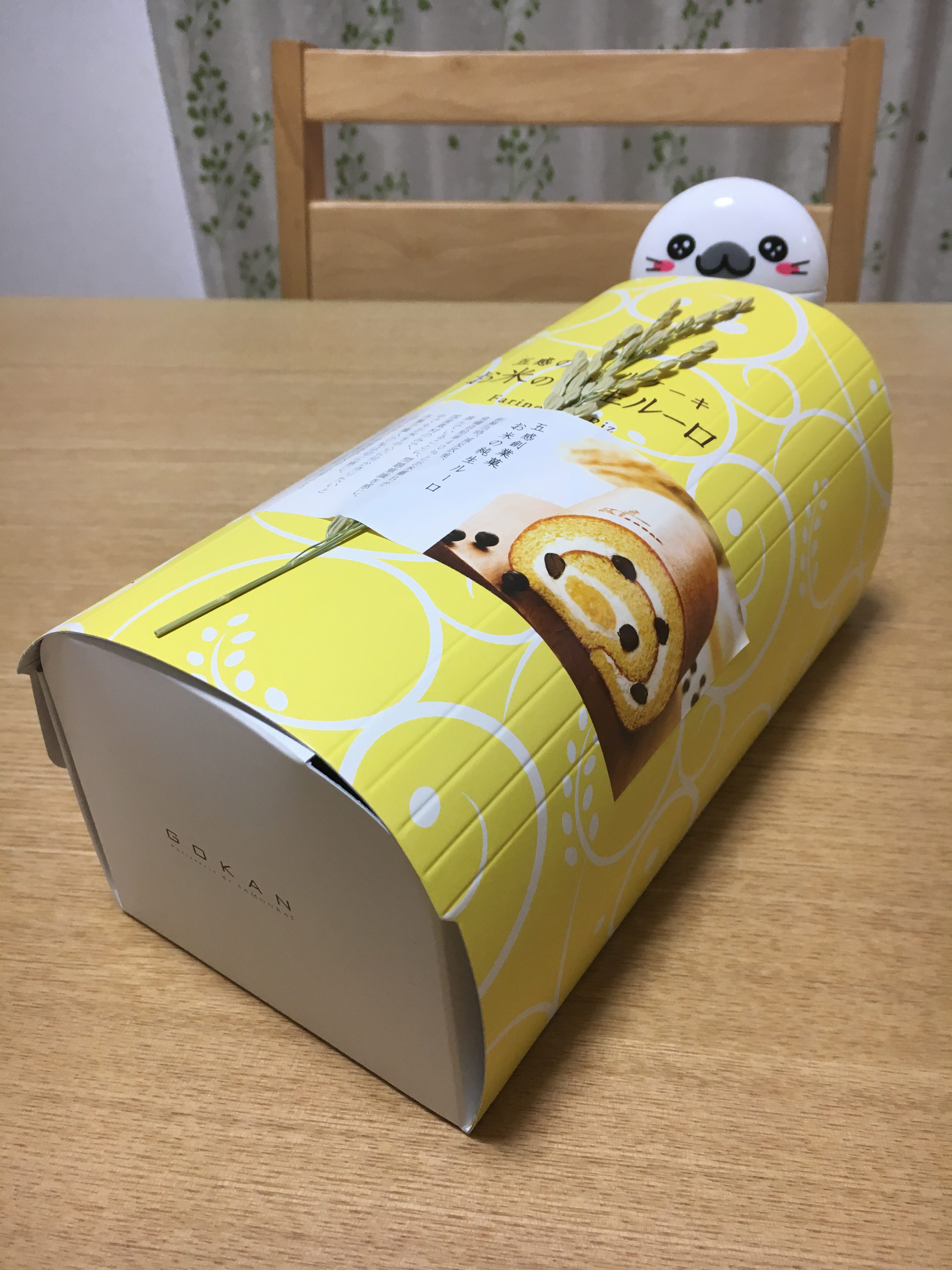 Cacaotie  Gokan
In 2016 Gokan opened a new store called Cacaotie that specializes in chocolate!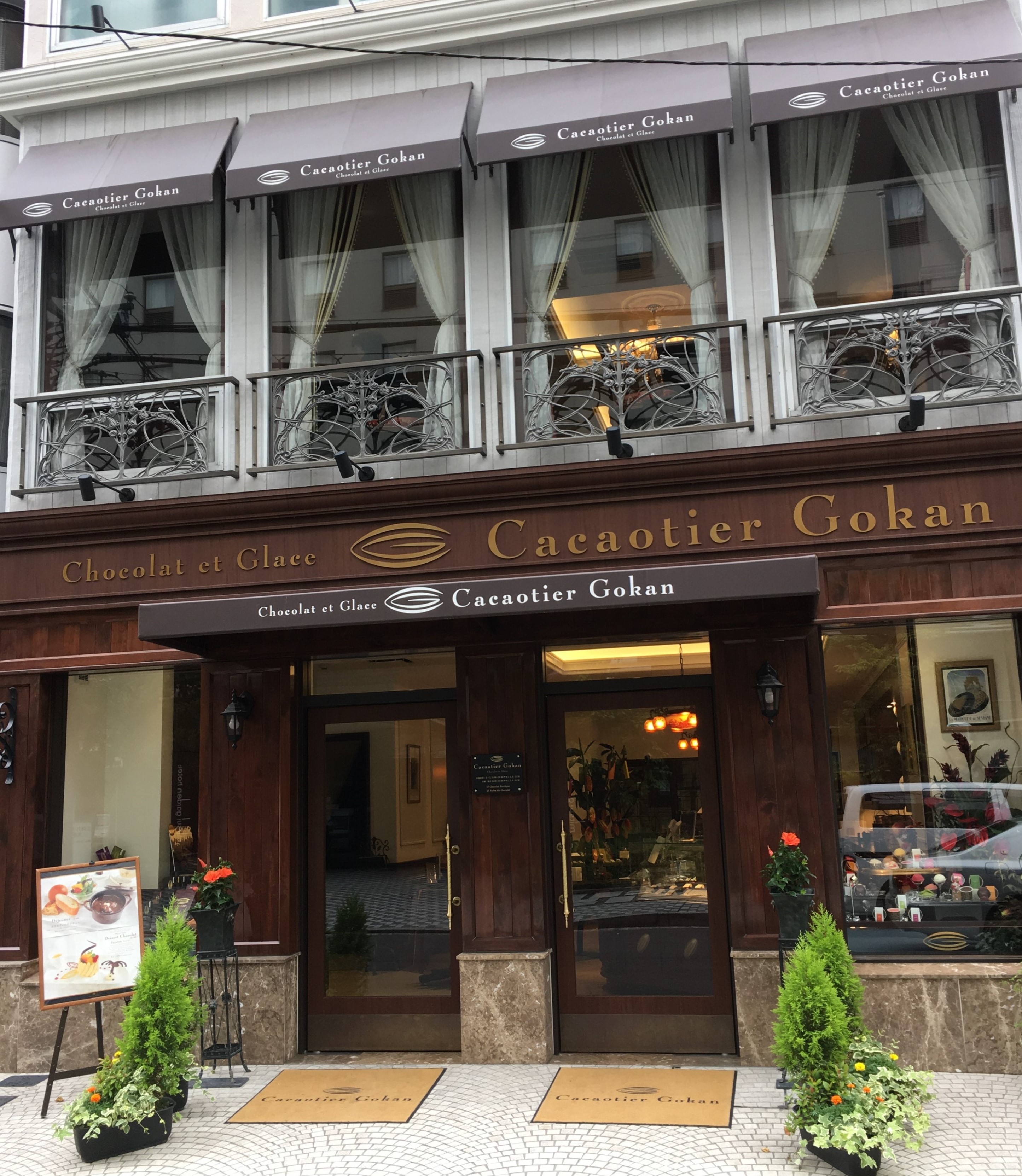 The shop is just a few meters away from the main store;  just go down Sakaisuji and turn right at Koraibashi Street then Cacaotie is a few blocks after that.
Cacaotie also offers sit-in dining where you can order the most splendid chocolate treats!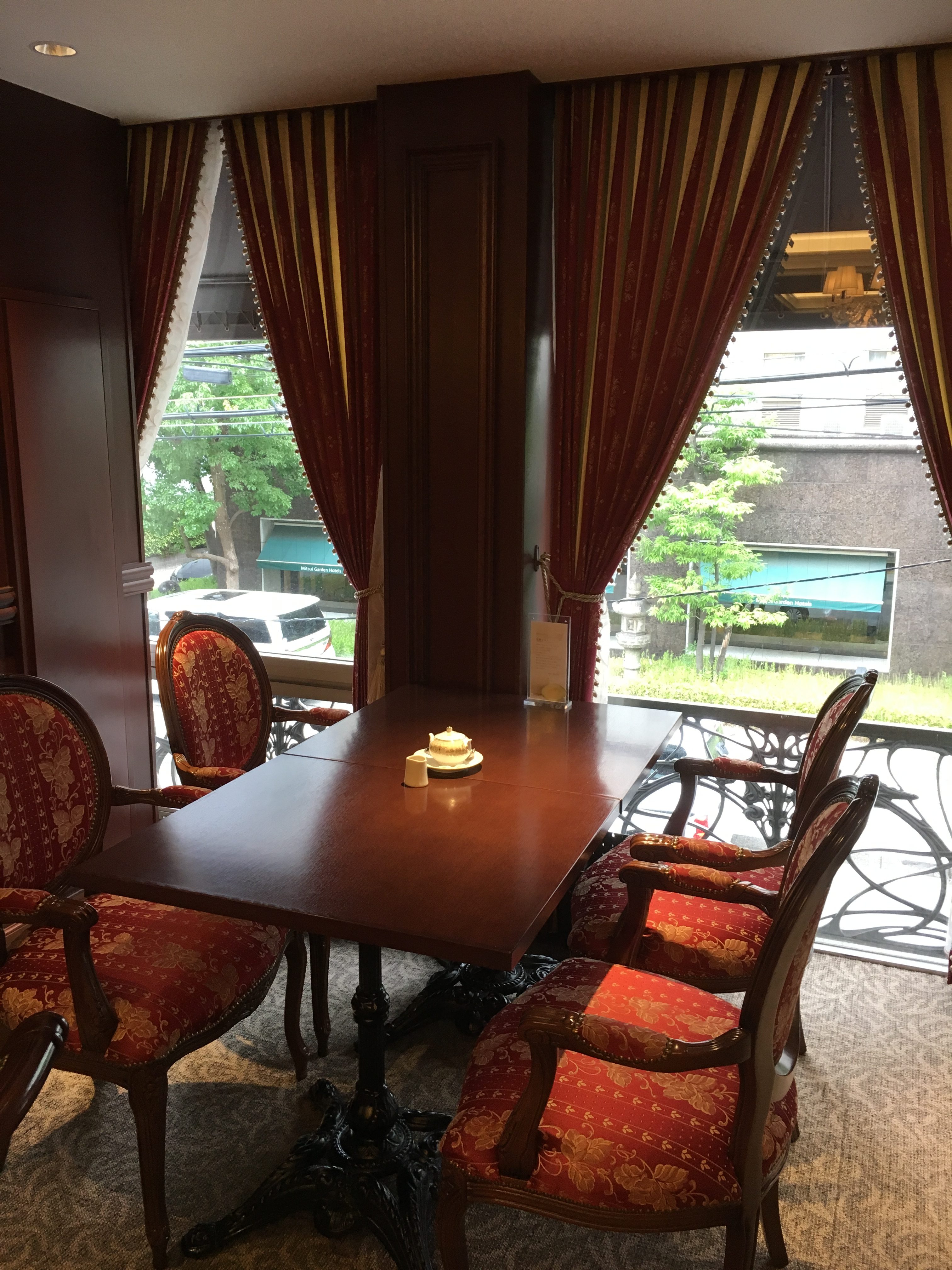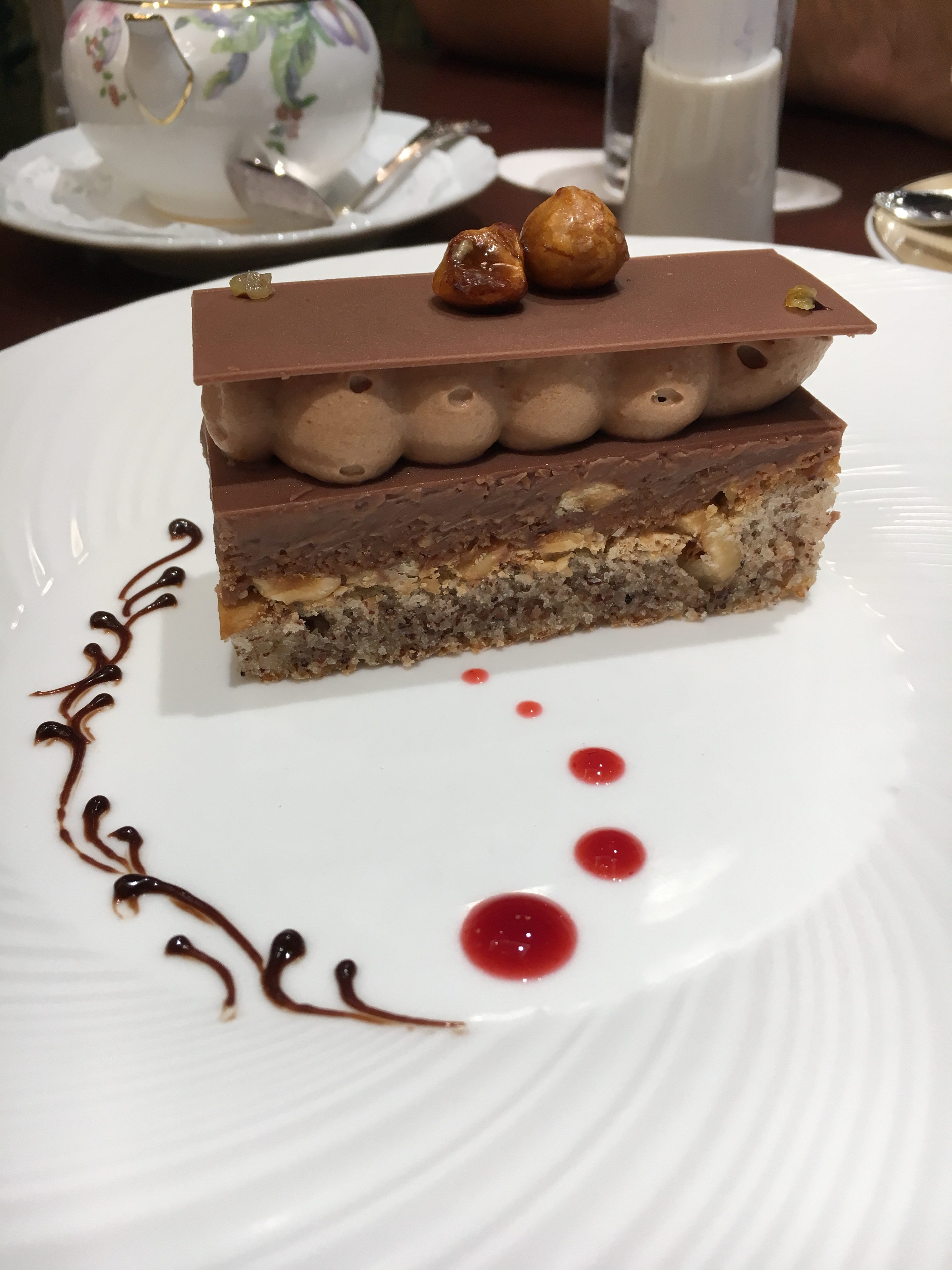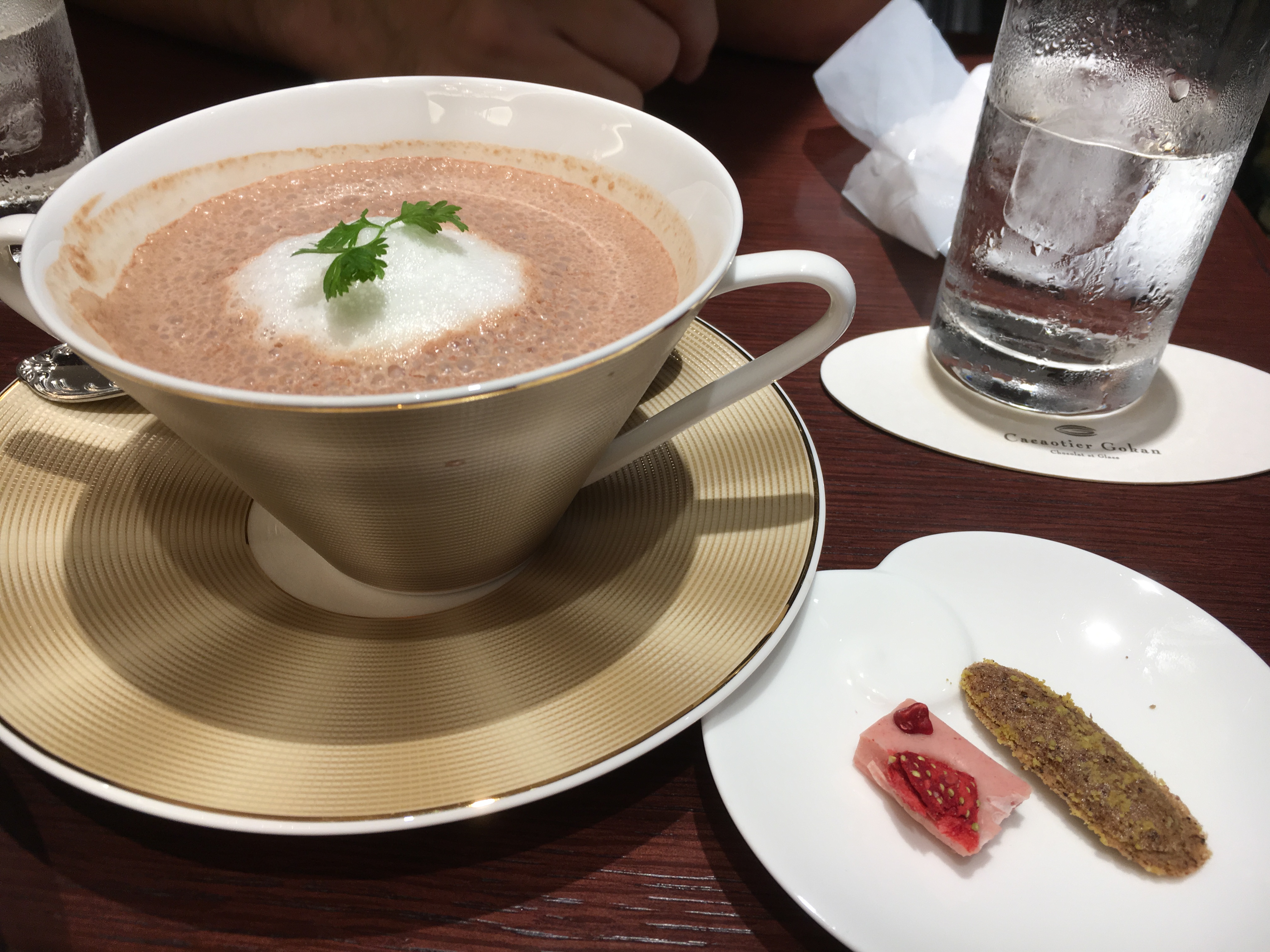 Gokan
Address
 2 Chome-1-1 Imabashi, Chuo Ward, Osaka, Osaka Prefecture 541-0042
Website
http://www.patisserie-gokan.co.jp/
Hours of Operation
Mon-Sun:
9:30-20:00
Price Range
700-1,500 yen
Coming next time,
The temple where ikebana originated, Rokkakudo
The adventure continues…