Osaka's Daigaku Festival at Ikune Shrine
It is easy to forget that despite its tall skyscrapers and exciting night life, that in fact Osaka City has a very long history. With records dating back to the reign of Emperor Nintoku and even before, there are many centuries old traditions and festivals that originated here. Sadly, as peoples' lives have increasingly become more hectic, many Osakans simply to not have the time for a number of these festivals and traditions that were once extremely popular. Today, only a handful of Osaka's traditional festivals still survive. One of those very few very festivals still around is Daigaku Festival in Ikune Shrine. With several hundreds of years of history, this harvest festival appears to be going strong.
Ikune Shrine
The Ikune shrine is quite small and is usually empty most days of the year. The shrine's history is not clear, though it does enshrine the god of medicine, Sukunahikona.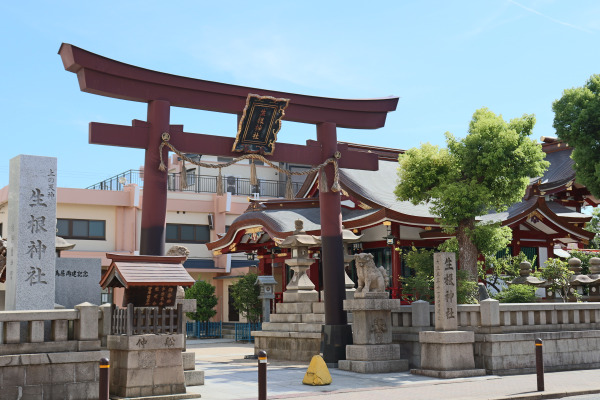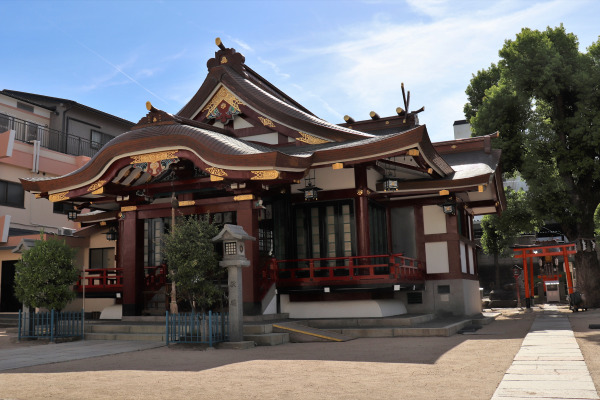 There is another Ikune Shrine in Sumiyoshi Taisha, so do not get the two them confused! If you want to go to the Daigaku Festival, go to the Ikune Shrine in Tamade near Tengachaya!
Daigaku Fesitval
The origins of Daigaku festival date back to the reign of Emperor Seiwa in the Heian Period. Osaka has historically been a dry region in the summer, so there were many festivals and ceremonies to pray for rain. During this particular festival, people carry daigaku, a 20m tall mikoshi decorated with hanging lanterns, to show gratuity to gods for bringing rain and ensuring the harvest. The tall daigaku themselves are very unique and do not look at all like other mikoshi or danjiri in Osaka.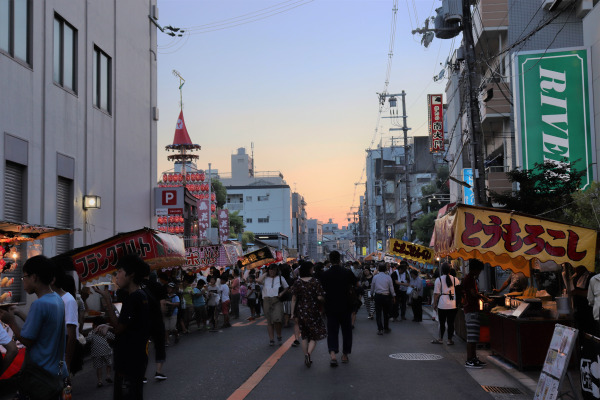 While Ikune Shrine is usually pretty empty, during Daigaku Festival the shrine is packed with visitors! Daigaku Festival is held over the 24th and 25th of July. It is quite surprising that so many people go to Daigaku Festival, since the even more popular Tenjin Matsuri, also takes place over the same period of time.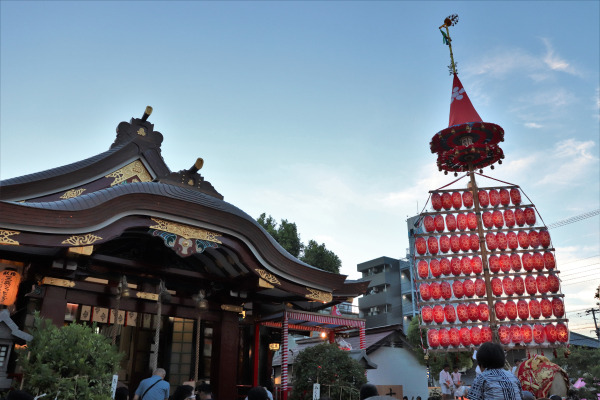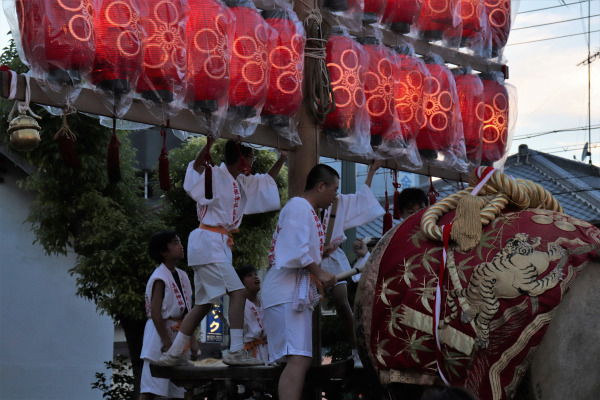 Centuries ago, Ikune Shrine would parade their daigaku through the streets, to the joy and excitement of the festival goers. Unfortunately this is not the case today. The daigaku at Ikune Shrine dates back to the Edo Period and is a cultural asset of Osaka City, so it does not leave the shine.  
If you want to see people carrying daigaku, more like they originally did during the festival, head over to Tamadenishi Park, which is just down the street from Ikune Shrine.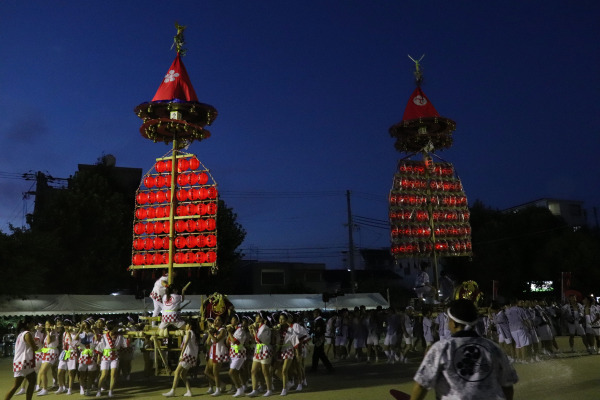 There are two daigaku in the park: one is for carried by men and the other by women. Those daigaku are a bit smaller than the one in the shrine and are only several decades old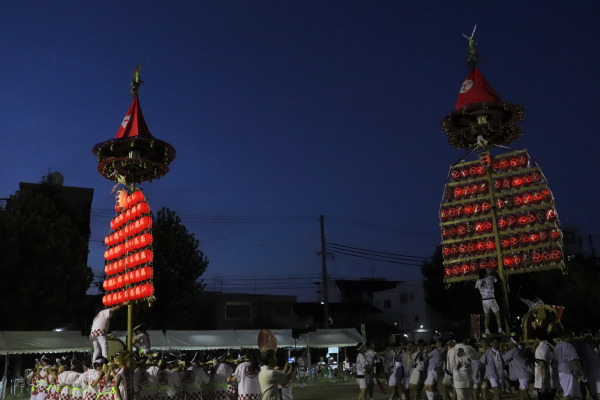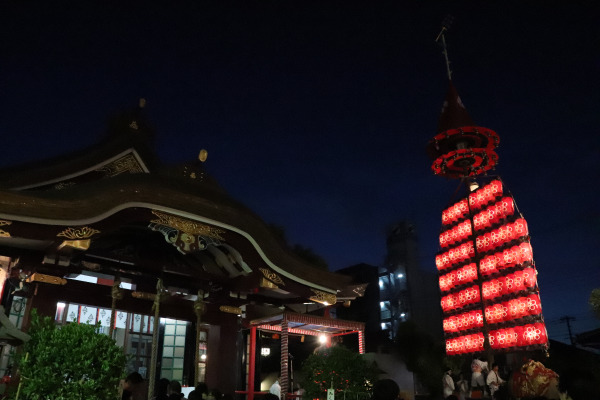 The Daigaku Festival seems to be very popular with the people living around Tamade. So many festivals like this are slowly beginning to vanish, not just in Osaka, but all over Japan. This festival still maintains a very local, almost homegrown sort of feel to it. You can really feel how much the community cares about it. If you are in the area in July, stop by an encourage keeping this tradition alive! 
Information: Ikune Shrine
Address
Website
http://www.ikune.net/
Getting To
To get to Ikune Shrine, take the Nankai Main Line to Kishinosato-tamade Station. The station is three stations south of Nankai Namba Station and takes only five minutes to get there.  From the station, go out the Tamade exit and walk down the small shopping street. Once you reach the end of the shopping street, cross the large street in front of you and the shrine is just on right after that.
Hours
Admission
Free
Note