The Choishi Michi: The Sacred Pilgrimage to Koyasan
Koyasan is one of the most famous tourist place in Kansai region. While today getting there is pretty easy as most people just take the Nankai Line, and then the cable car to the temple complex, for many centuries, people had to walk to the top of the mountain! The most famous of these old trails to Koyasan is the main route, the Choishi Michi [町石道]. Created by none other than the founder of Koyasan, Kukai, this trail is still popular for many people visiting Koyasan every year.
About the Choishi Michi
The Choishi Michi starts from Jison-in Temple in the small town of Kudoyama, and leads all the way to the Daimon Gate at the top of Koyasan (20km), and then to the Okuno-in ( and additional 4km). If you walk entire trail, it would take 7 to 8 hours. When this trail in turn also got registered as a World Heritage site in 2005 when this trail was registered as World Heritage, the trail became very popular for people to hike to Koyasan.
Choishi
All along the trail every 108m, are stone markers called Choishi. Originally, Kukai made these markers out of wood, but in the Kamakura Period, all the markers were replaced with stone ones. Many of the choishi standing today are the very ones made in Kamakura Period.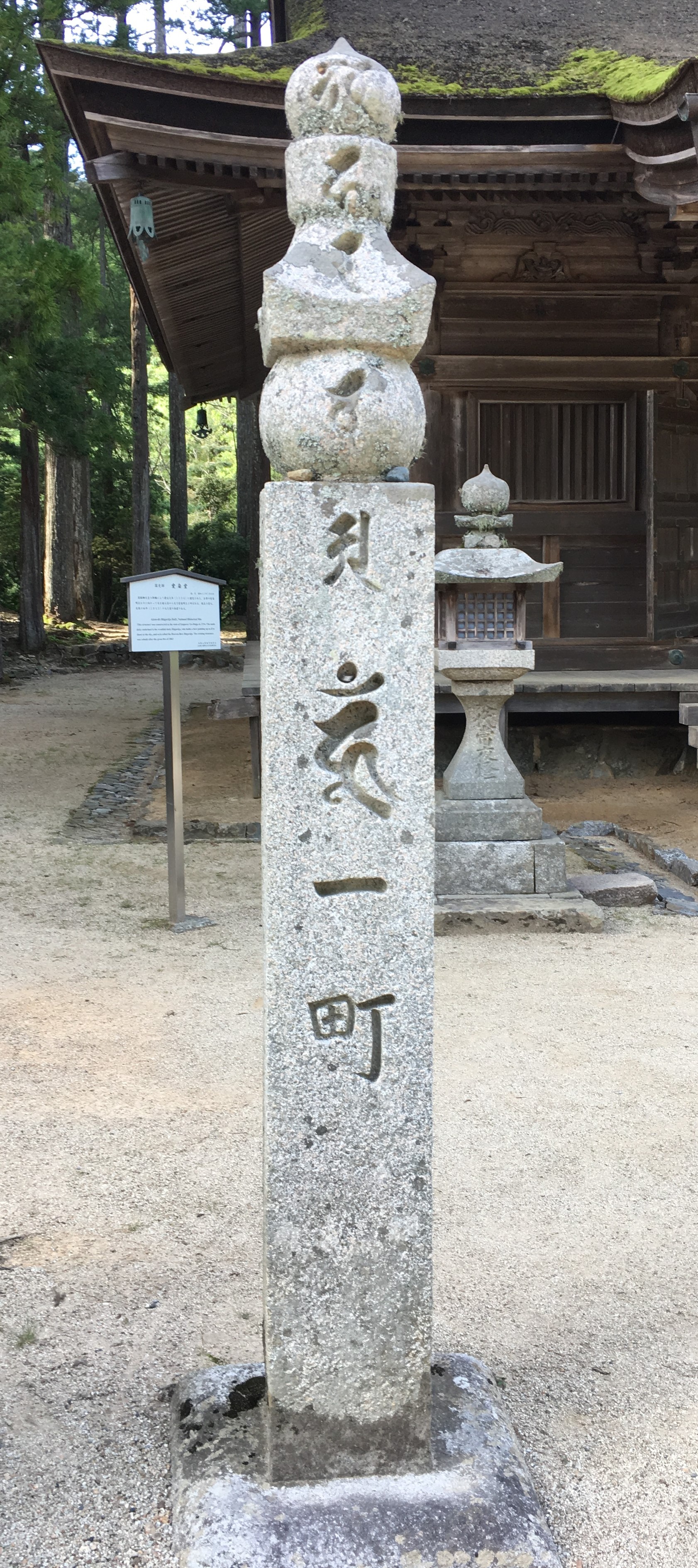 If you pay attention to Choishi, you will notice different characters on them. These are Sanskrit letters which corresponds to "Air" "Wind" "Fire" "Water" and "Earth".
There are 180 stone markers from Jison-in to Daimon, and 36 from Daimon to the Okuno-in. Since Those trails are really easy to find, all you need is to follow this and it is unlikely to lose way in the woods.
Choishi Michi FYI
Here are several things you should know before you walk the Choishi Michi
Bears have been spotted along the Choishi Michi, so do not go walk the trail alone, especially not around dusk or the early morning.

There are no cliffs or steep terrain, so you probably don't need any heavy gear.

At the start of the trail is fairly hilly and has no shade. However, after an hour or so, the trail will flatten out as it enters the woods.

There is often a lot of snow on the trail in the winter.

There are no bathrooms/porta-potties on the trail
Choishi Michi: The Path to Koyasan
The Choishi Michi starts from Jison-in Temple and the closest station to Jison-in is Kudoyama Station off the Nankai Koya line. Once you get out of Kudoyama Station, head to Jison-in Temple. However, Jison-in Temple may hard to find, so make sure to have map of Kudoyama and Choishi Michi trail with you in advance.
Jison-in Temple
Though Jison-in Temple is quite small it has a large pagoda and is even a World Heritage site. When Kukai's mother came to visit her son, she stayed at Jison-in Temple since Koyasan prohibited women from entering the complex. Kukai's mother came to see him nine times a month, giving the temple its other name, Kudoyama, literally " nine times mountain."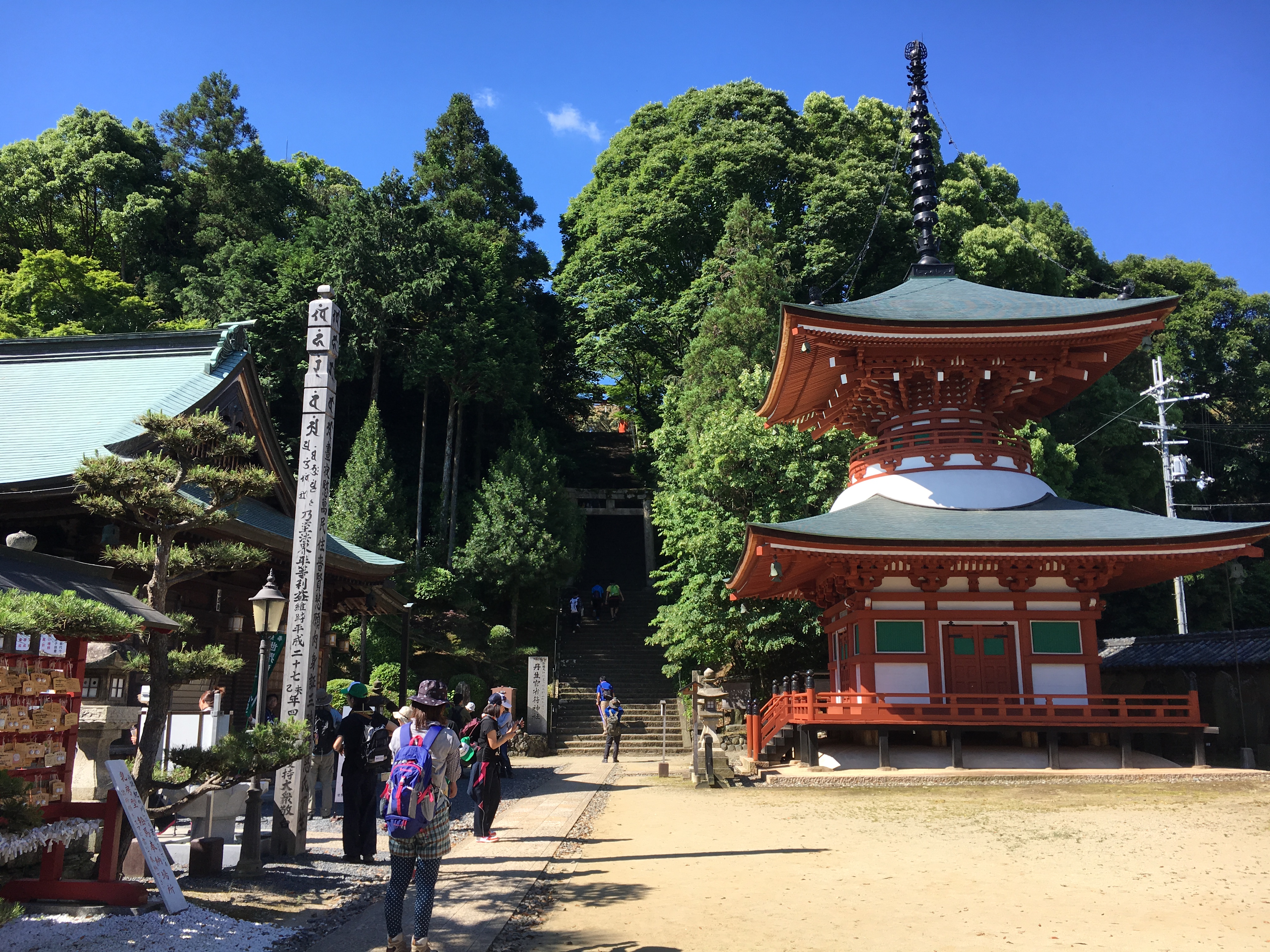 Start of the trail
Once you climb up, you will see Niu Kanshofu Shrine, where the Shinto gods of Koyasan, god and Koya god are enshrined. Many people, pray for their blessings here before walking the trail.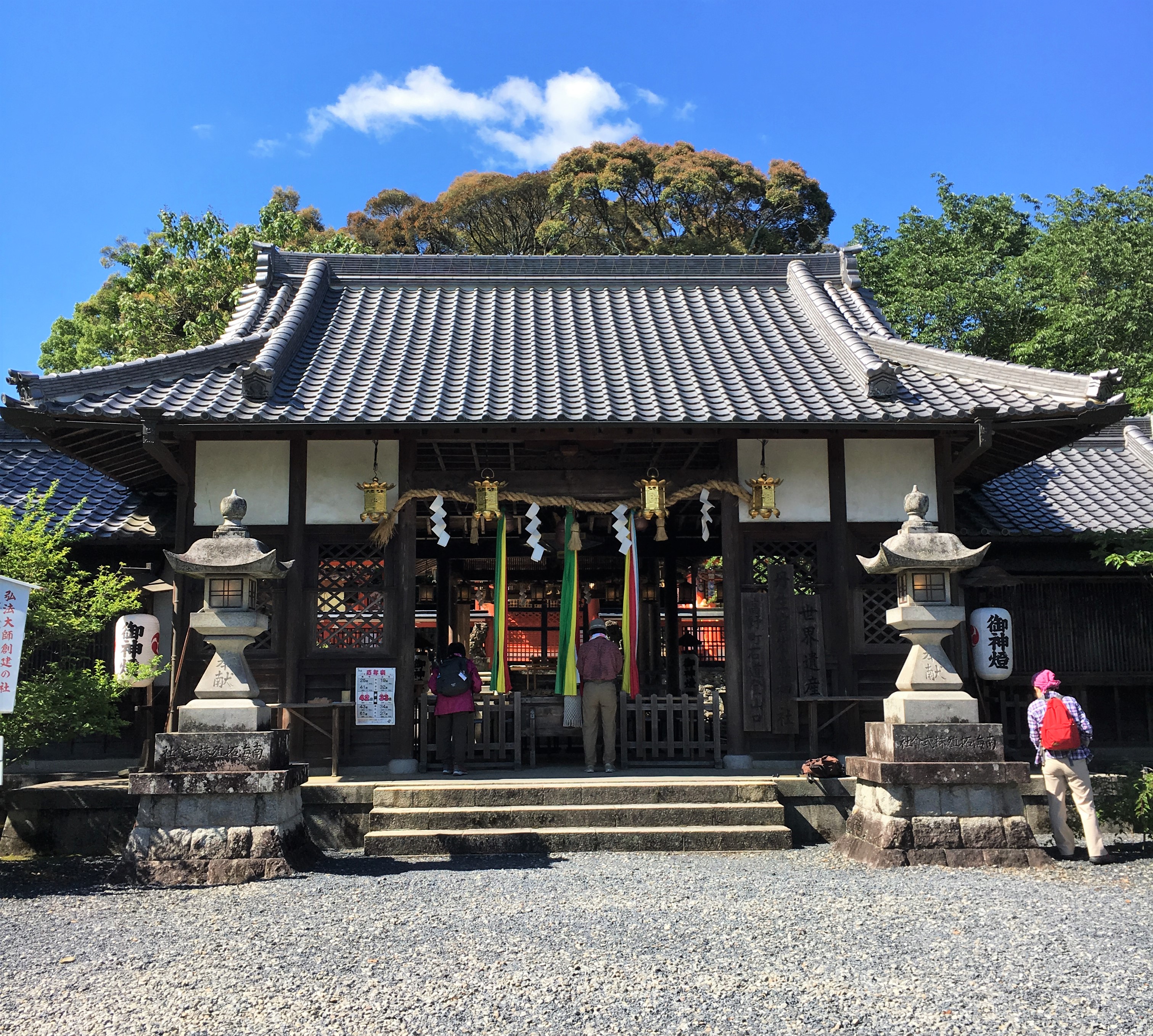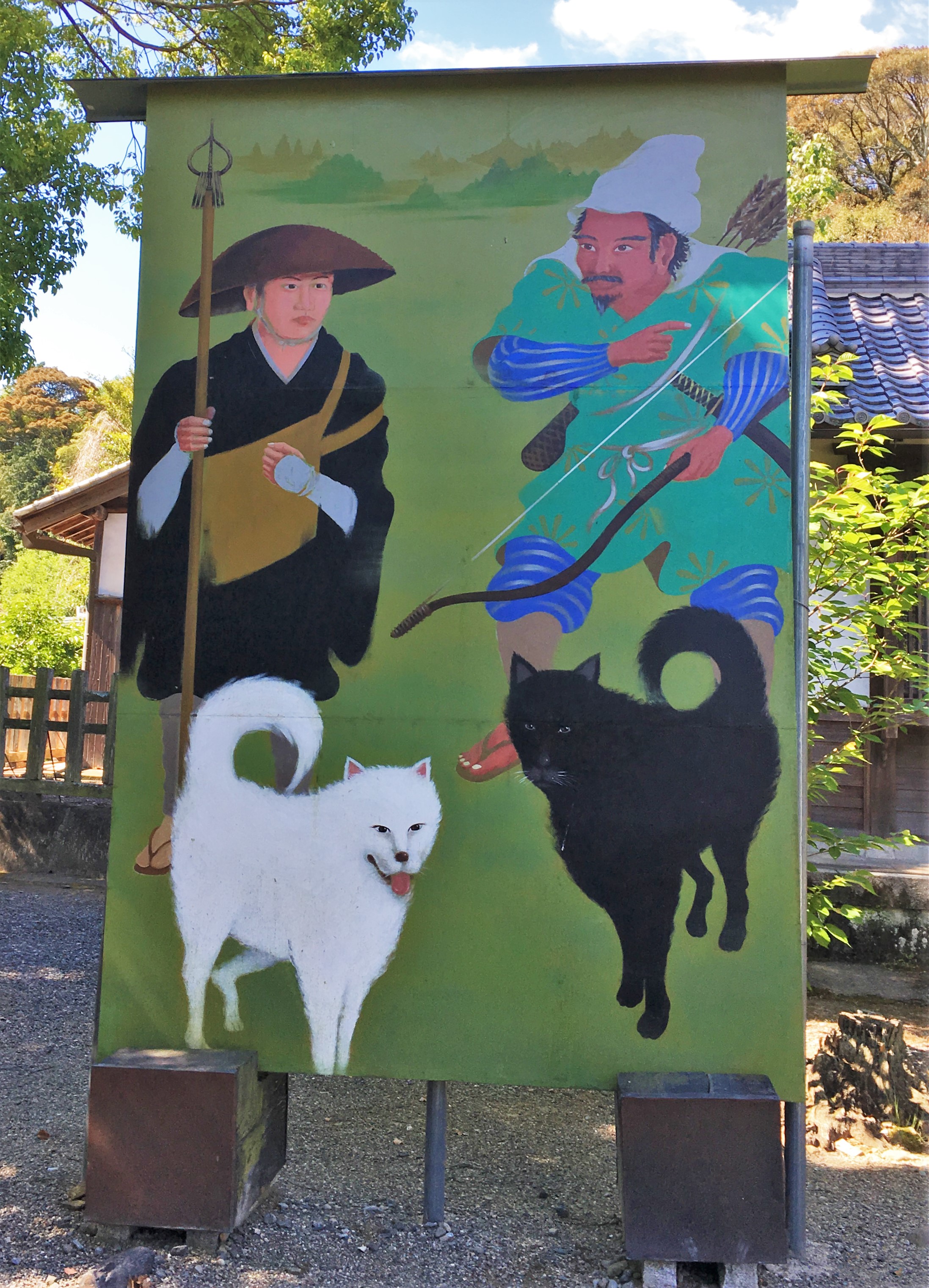 After this, go down the small road from the back of the shrine and turn left.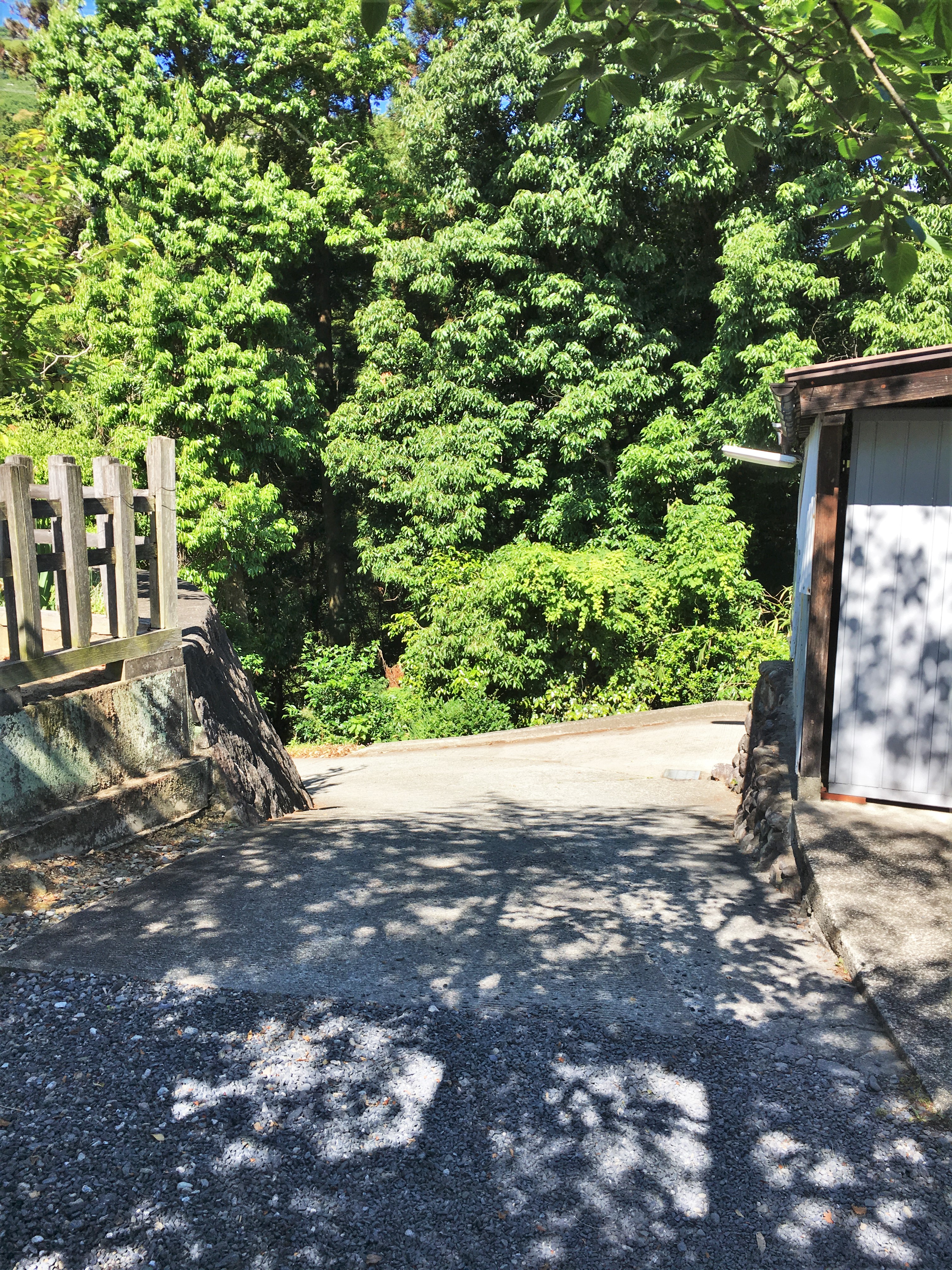 Then, go up the hill!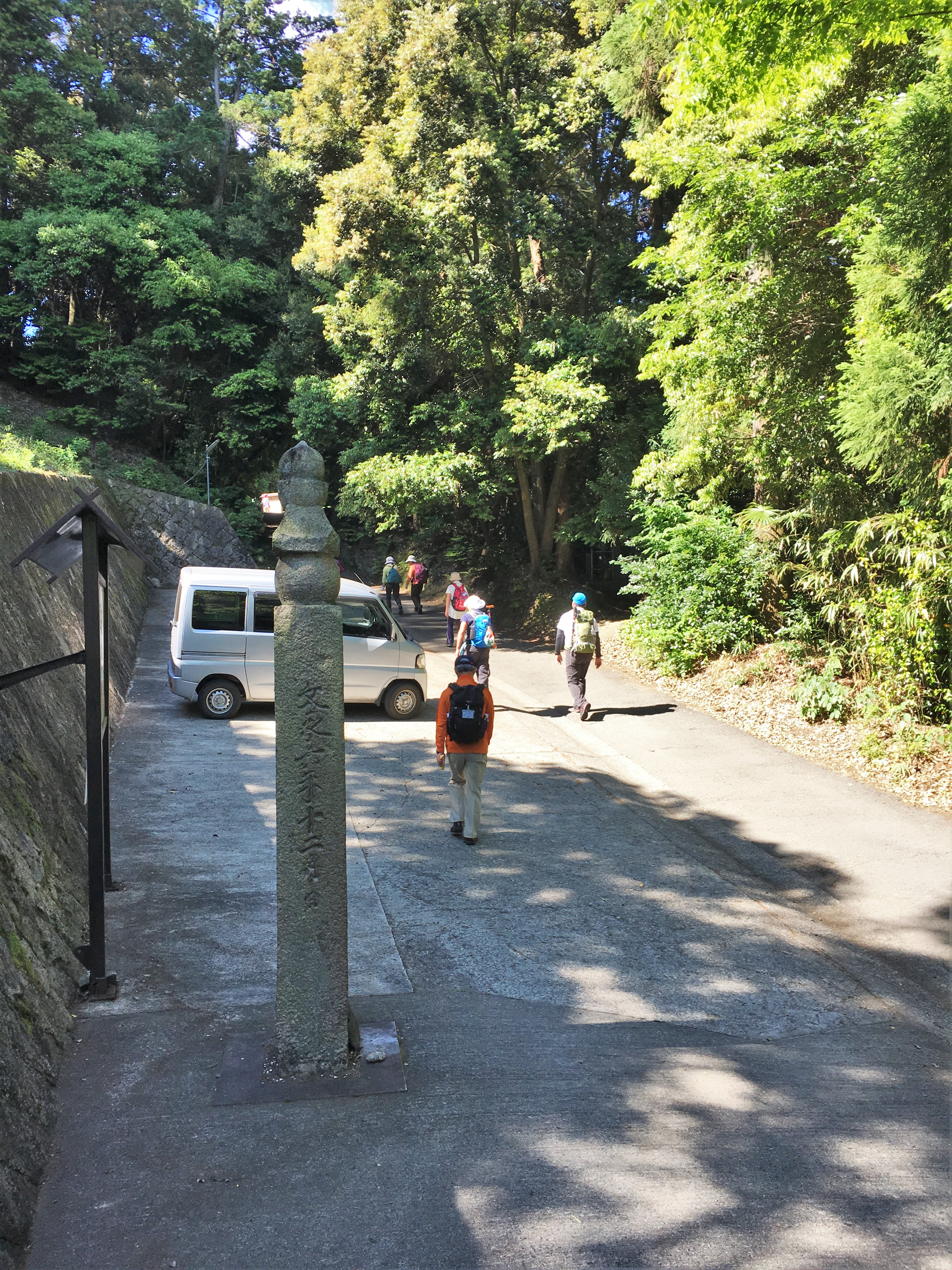 After this hill, the trail is pretty straightforward. Still, you probably should get a map in advance so that you can see the whole picture of the trail.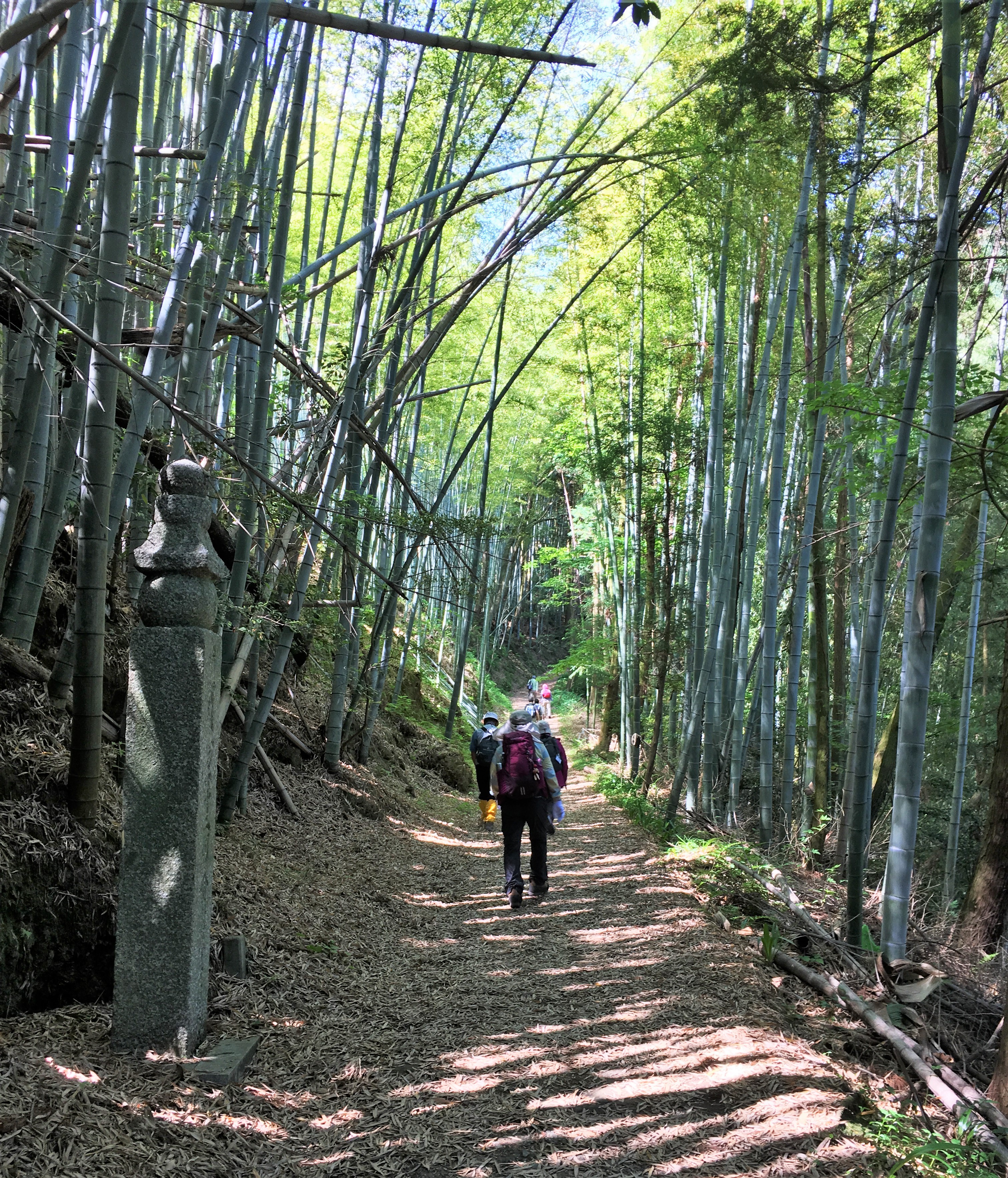 After this small bamboo forest, you will walk through an orange and persimmon grove. Since this area is pretty hilly with no shade, it's sort of a rough start, but don't worry, after an hour you will enter the woods and the path will even out.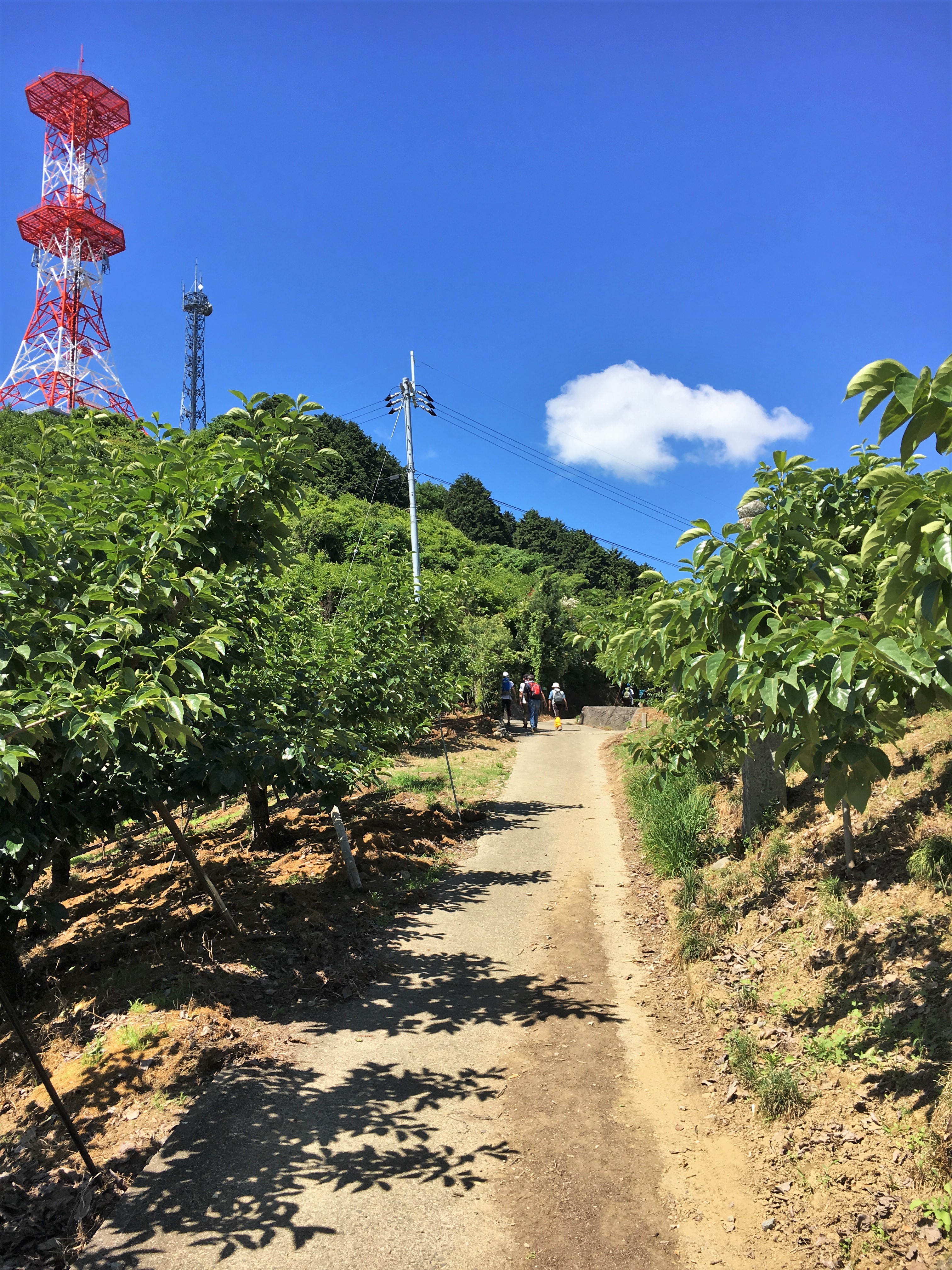 Mid-trail
As you walk trail you will see two torii standing next to each other. These torii were originally built out of wood by Kukai, but converted into stone in Edo Period. The torii represent the gods Niu and Koya.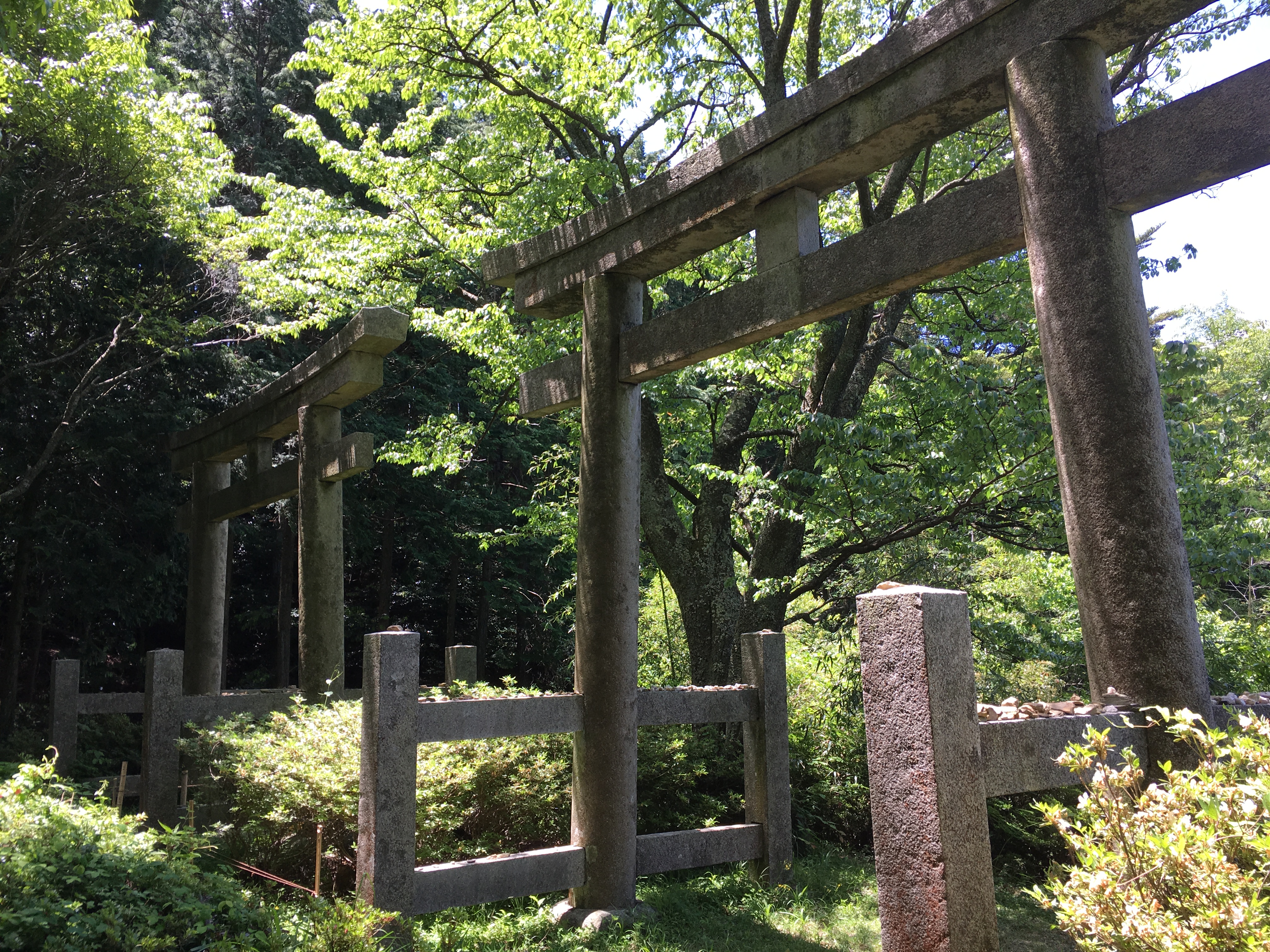 At the point it was 11:12 and we were at the 120th choishi.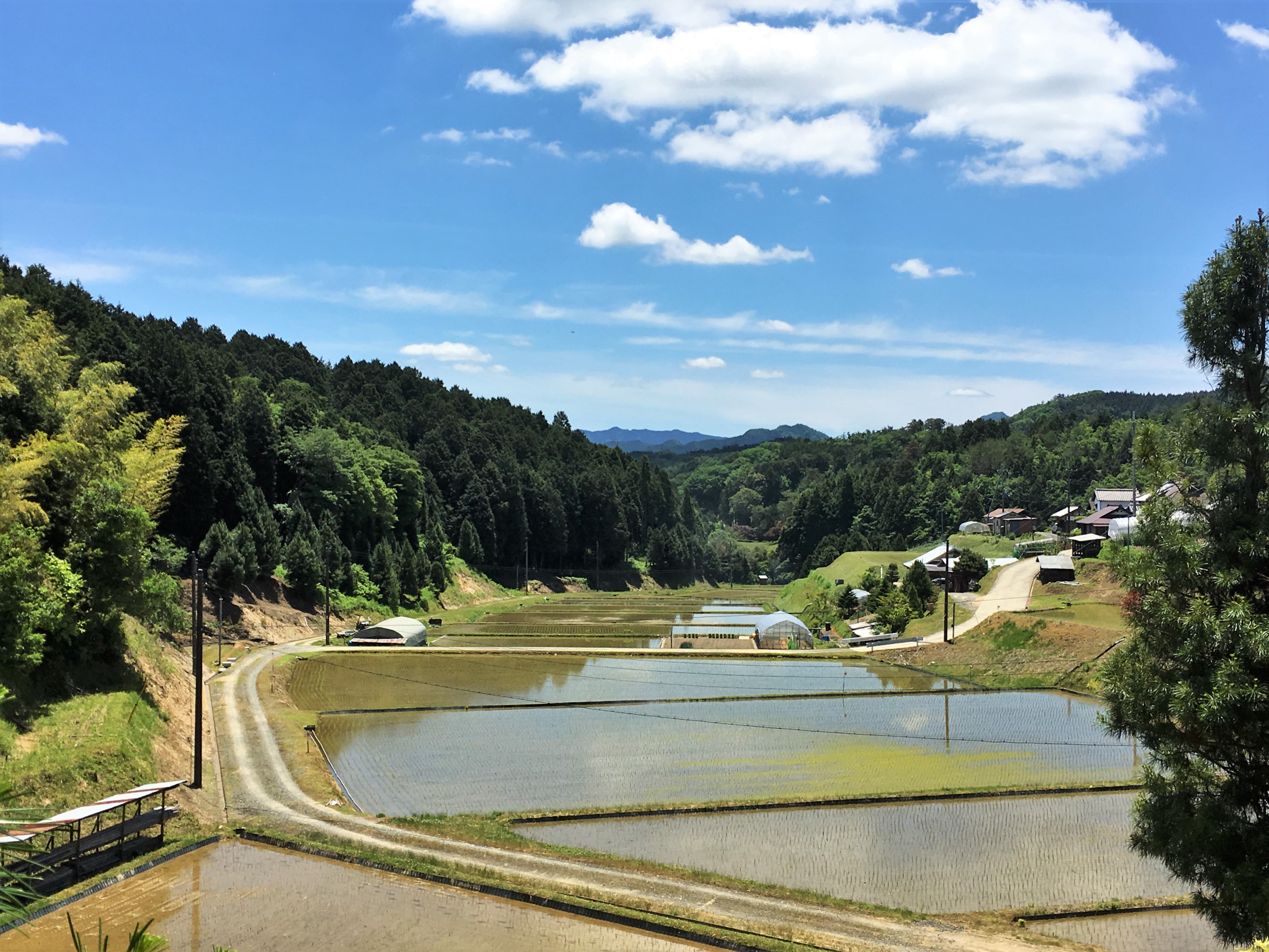 After a while, you will see a pretty open rice paddy. Many people took this opportunity to have their lunch as it was almost 12 o'clock.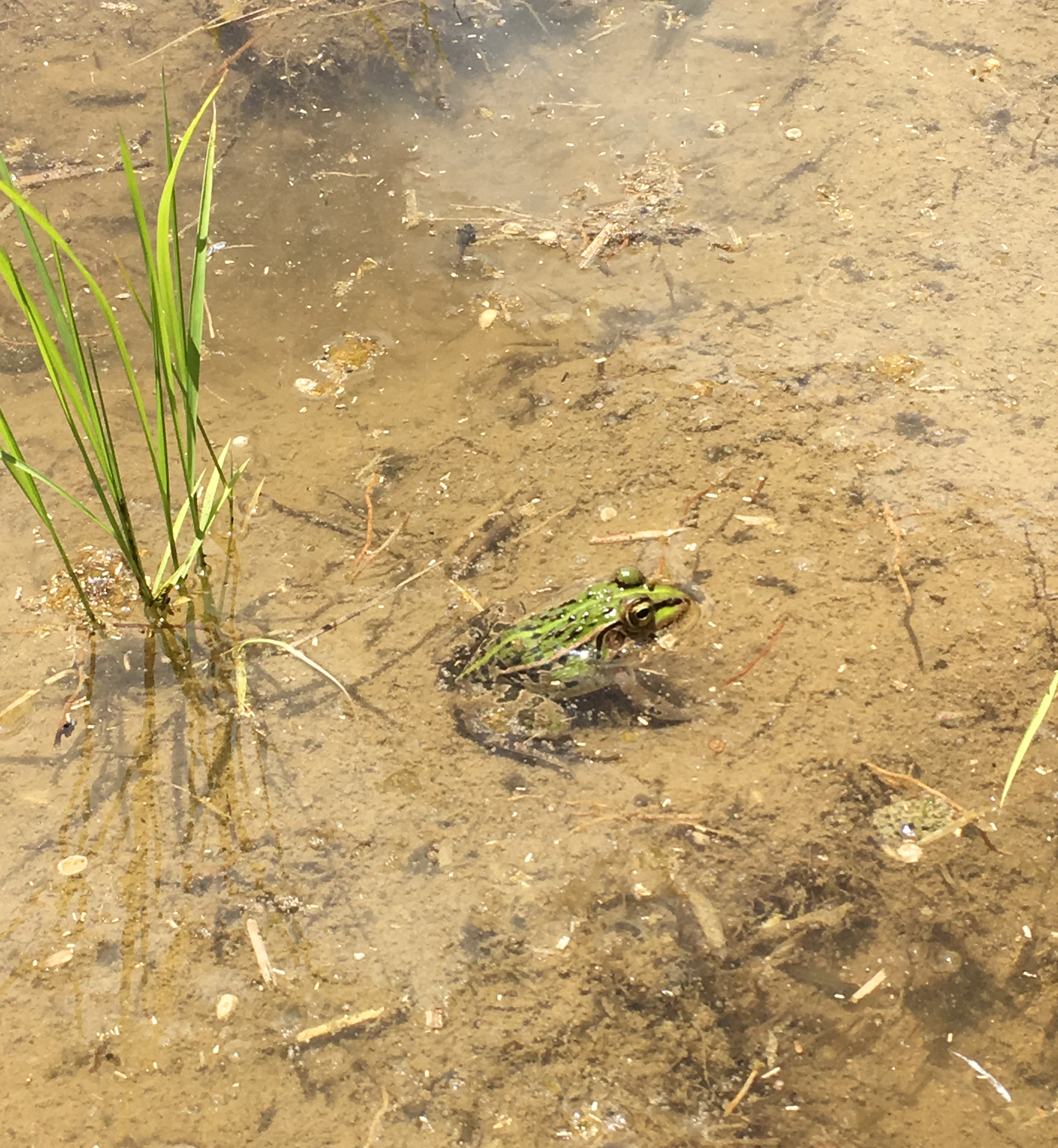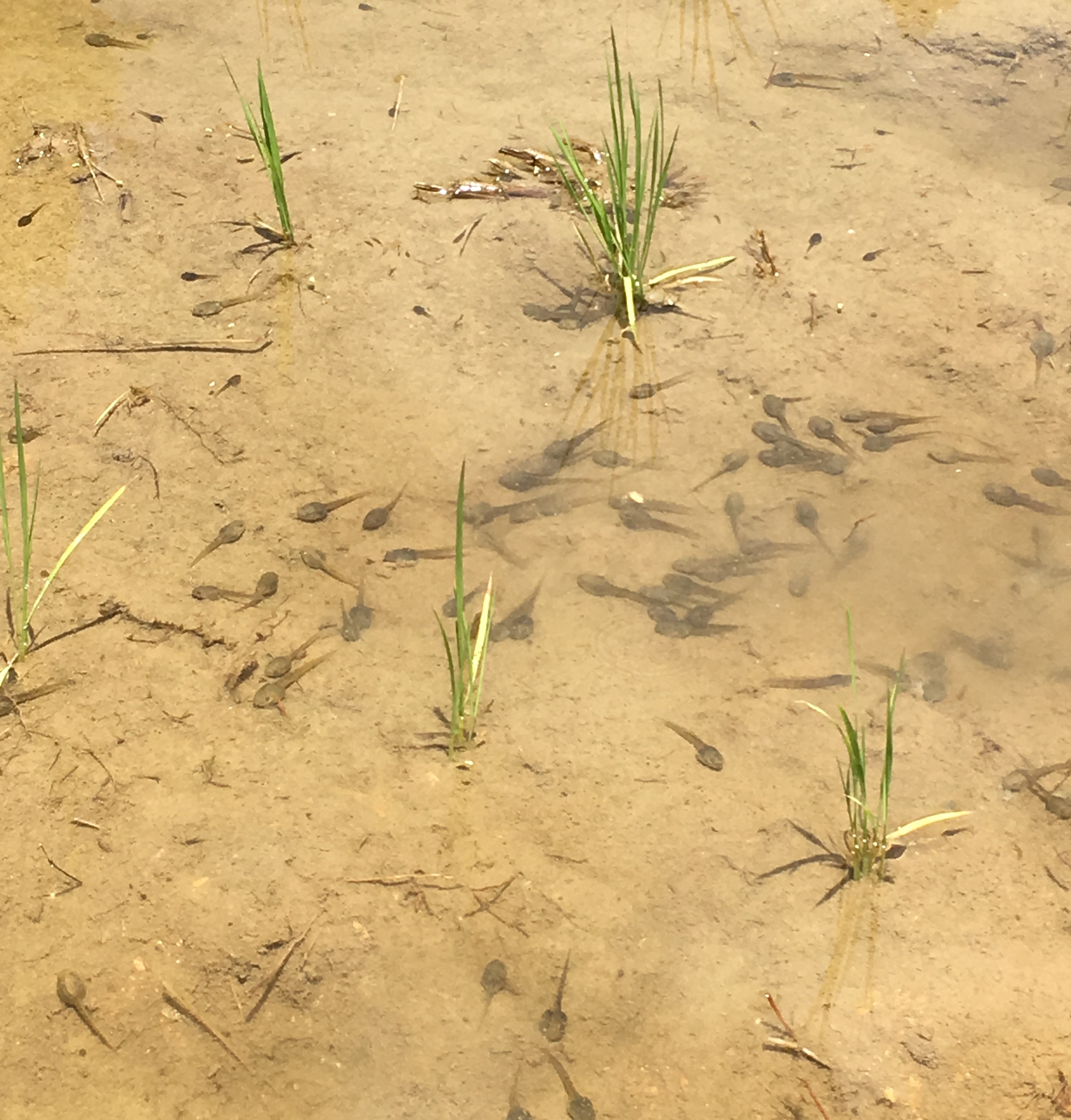 After this area, you will finally see 100th choishi. We felt like we's really made progress, but it wasn't even half way.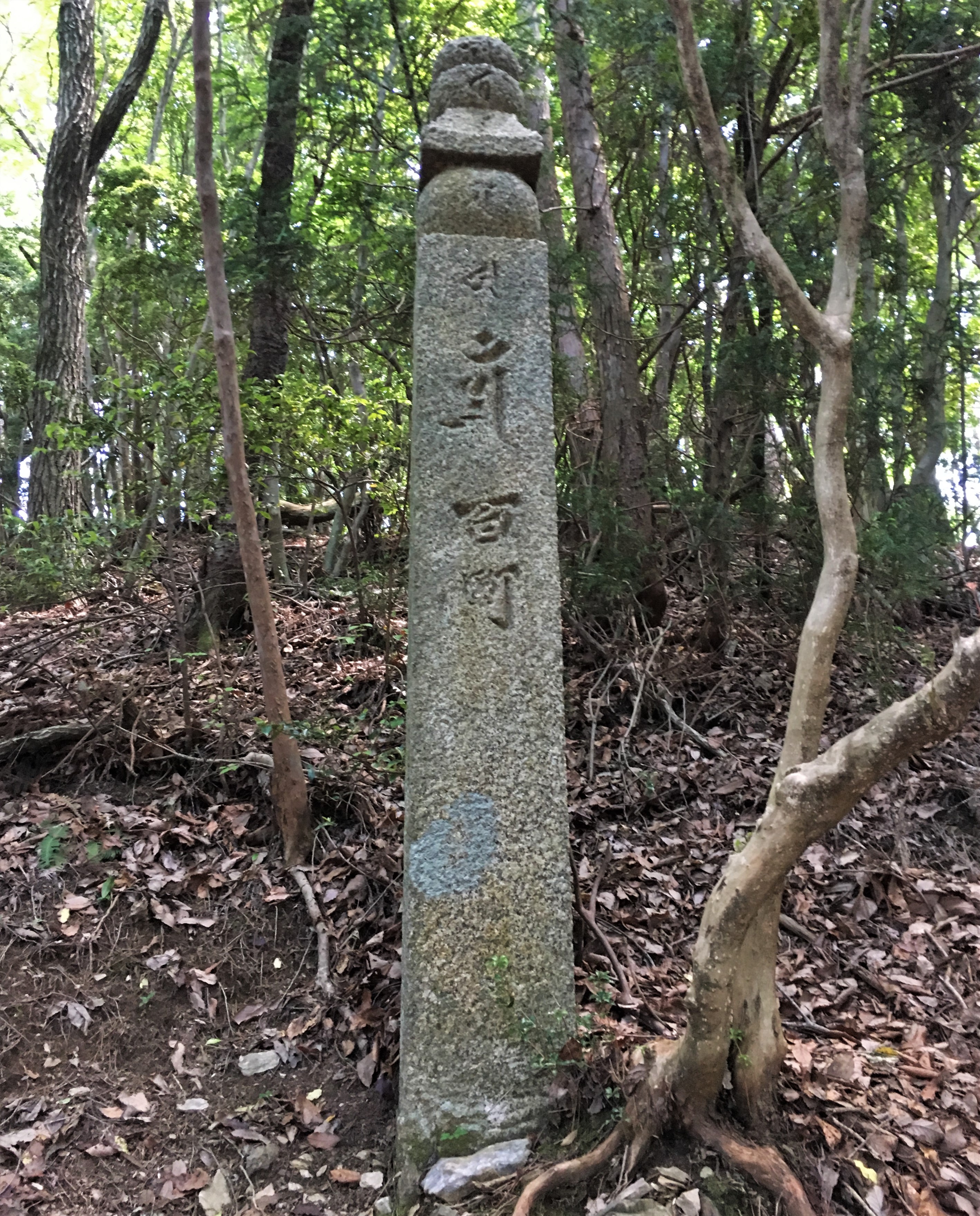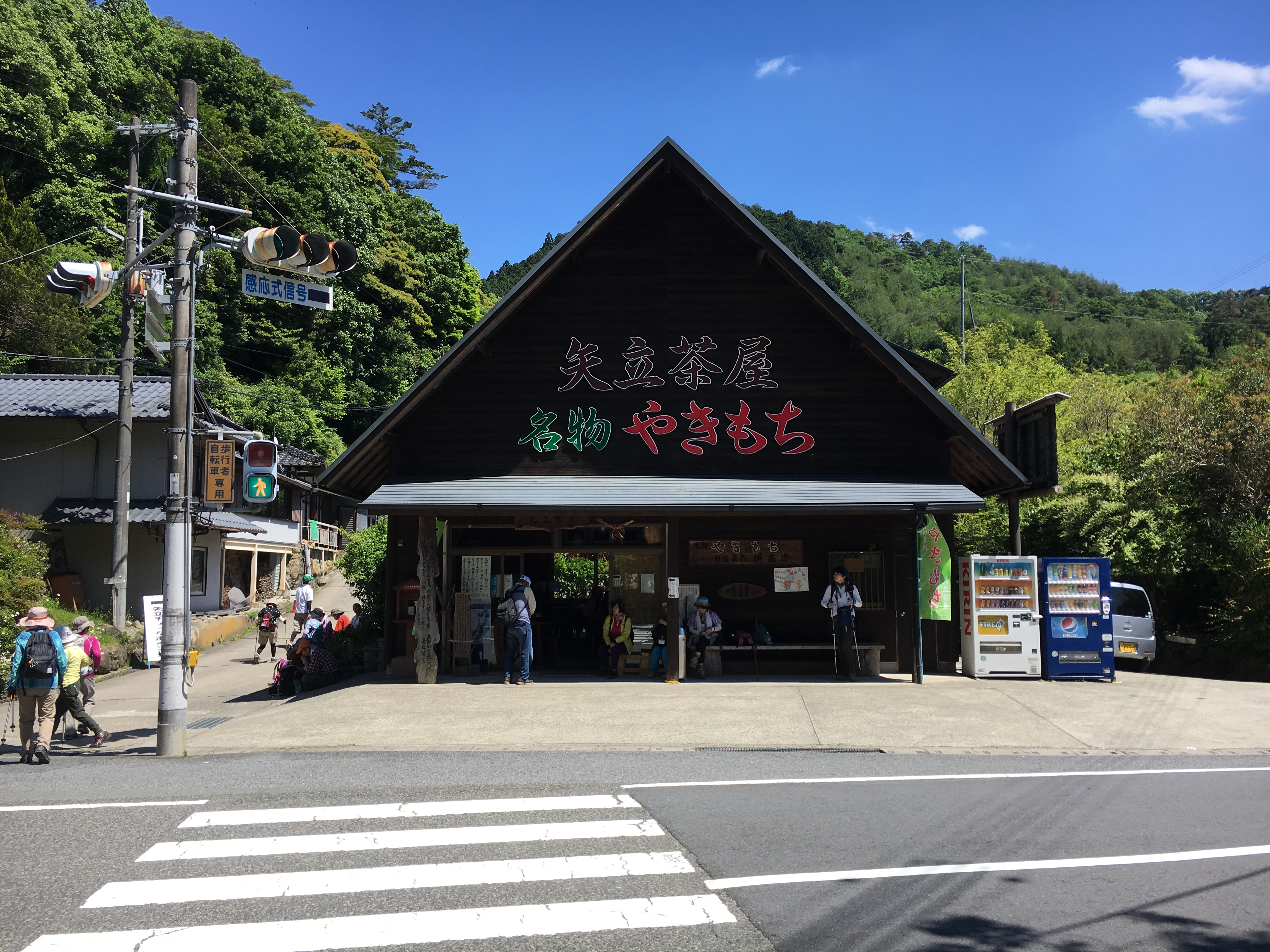 Finally,  around 13:40 we reached our halfway point. Yatate has a little souvenirs and serves light food too, including Koyasan's famous food Yakimochi. There are vending machines and bathrooms here too. If you choose to participate in the annual hiking event, here you can get bus service to Koyasan. But keep on pushing! It is only about 6km to the end of the trail!
End of the Trail
Along Choishimichi trail, you can find many interesting vegetation that you have probably never seen.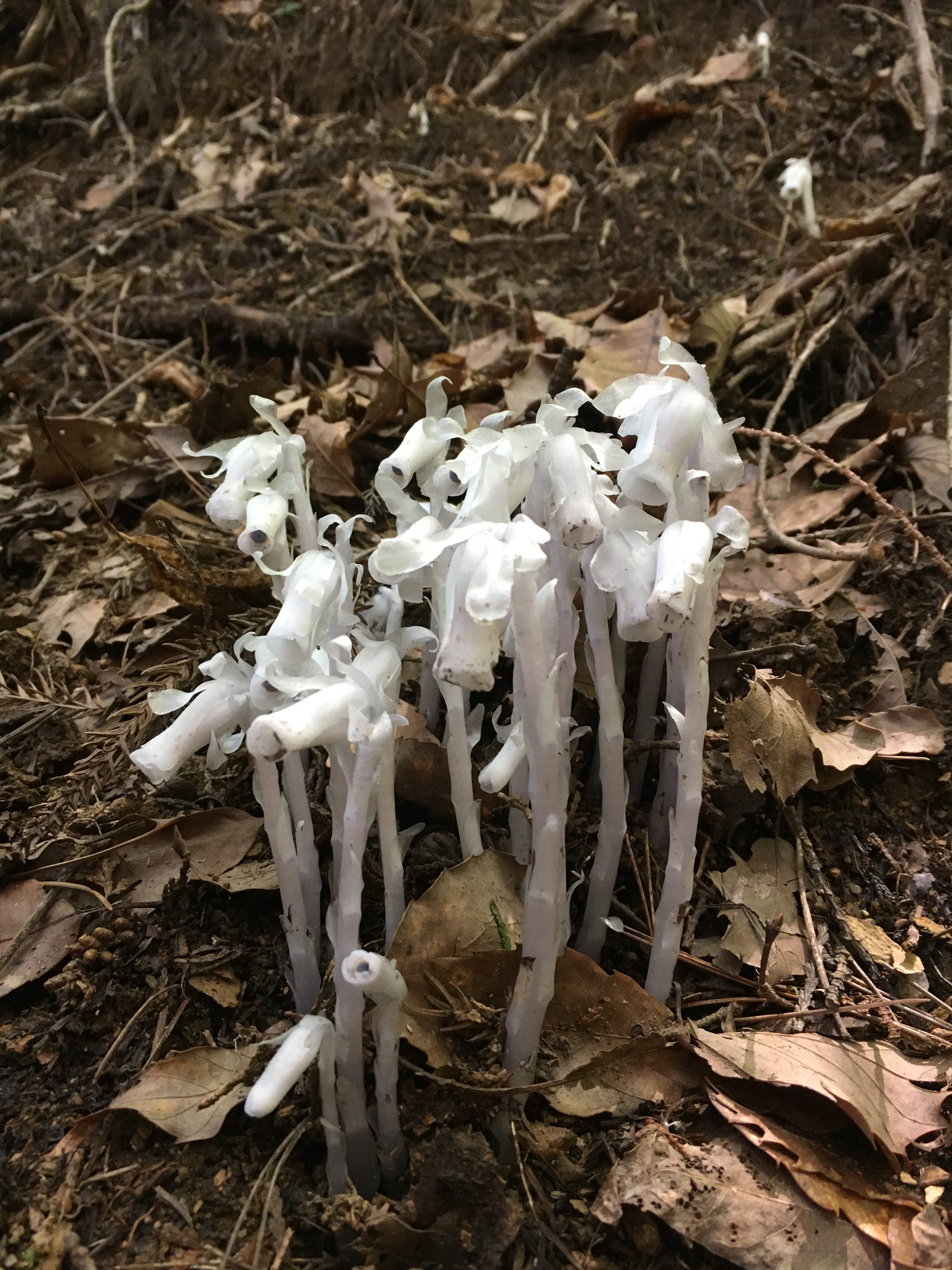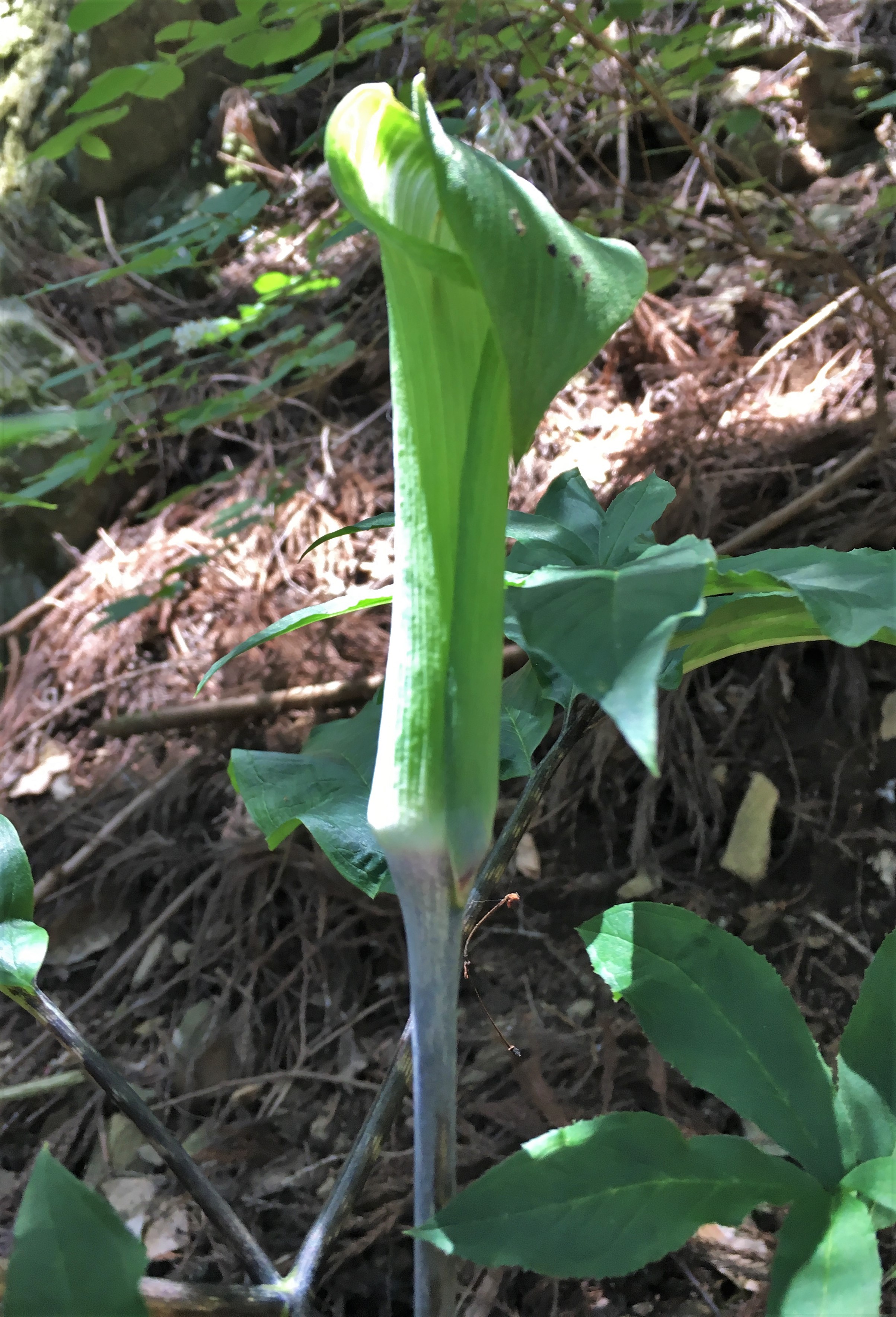 Finally we reached the homestretch!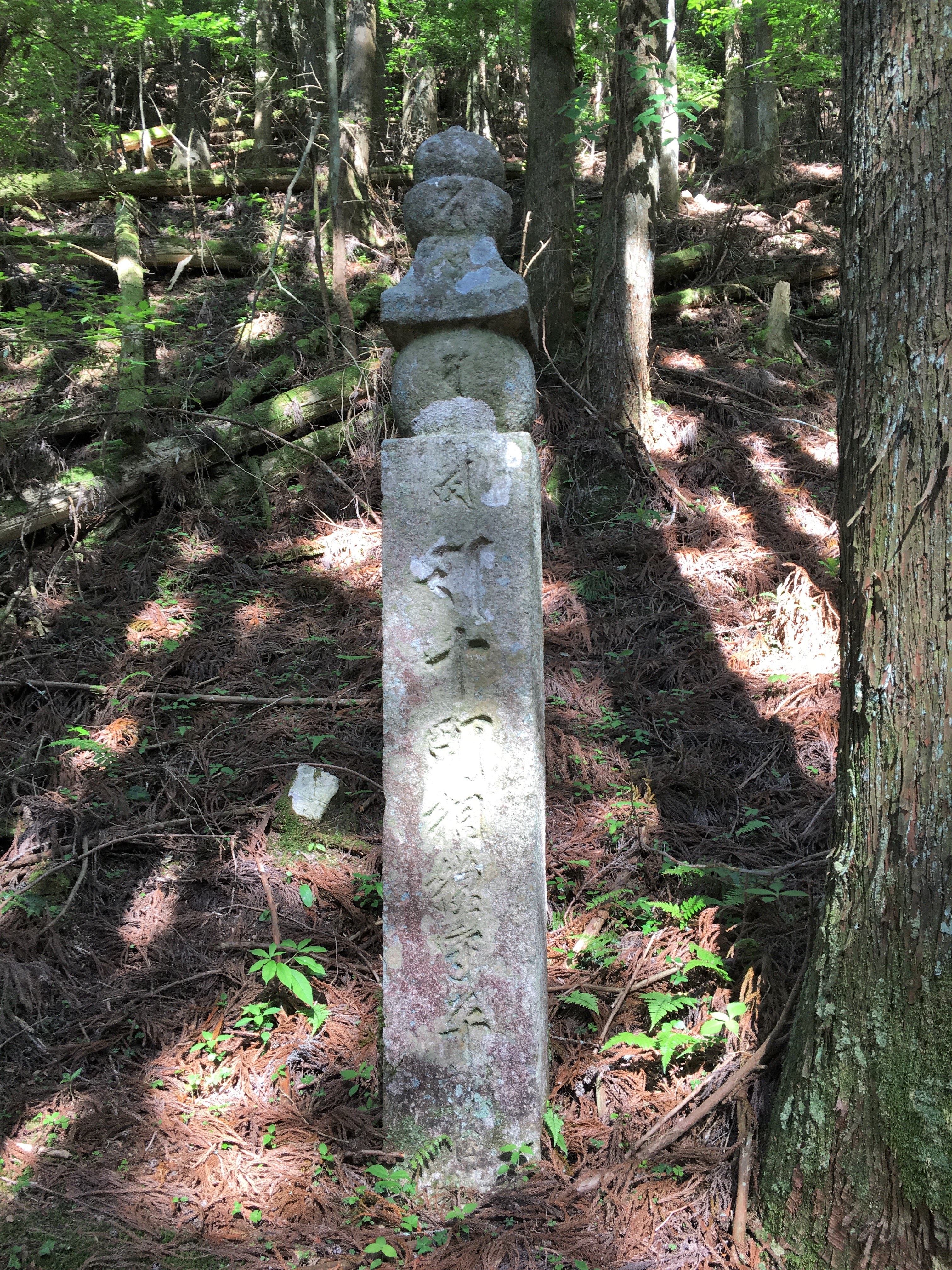 After the last flight of long stairs, is the Daimon Gate! This huge 25m gate is the main entrance of Koyasan. Danjo Garan, and Kongobuji is not far away from this gate.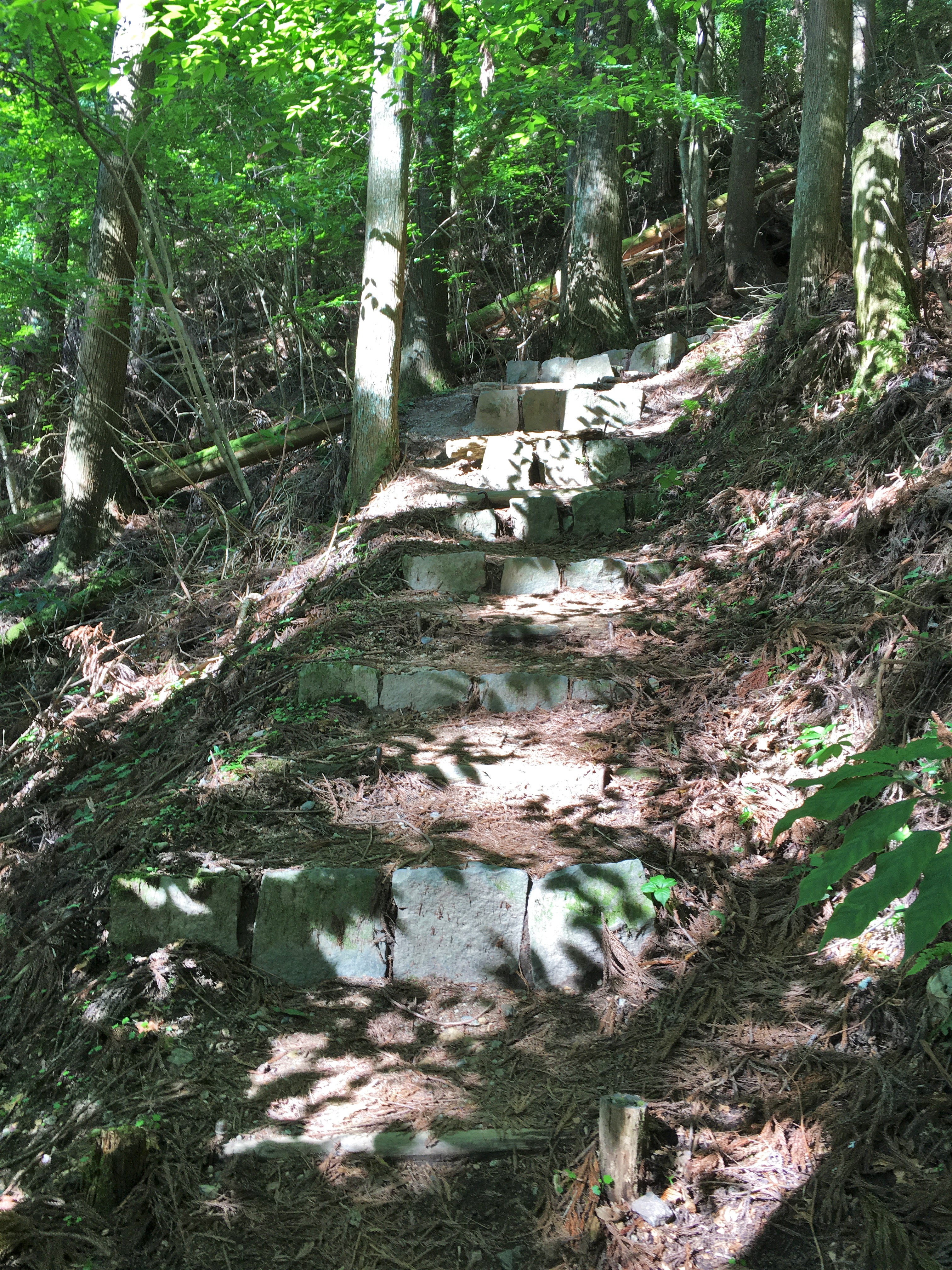 Finally we arrived at Daimon in Koyasan. This is the official gate to Koyasan!
Information: Choishi-michi
Address
Website
Getting To
20 minutes on foot from Kudoyama Station to Jison-in 15 minutes by bus from Koyasan Station off Koysan Cable to Daimon
Hours
The trail is never closed
Admission
Free
Note
The trail is 21km long. It takes roughly 7-8 hours to finish the trail.