Brick Toast In Osaka: Honey Toast at Pasela Resorts
Back in 2009 when I came to Japan for the very first time, I noticed that there was this restaurant in the AEON next to my dorm that sold these mammoth bread towers covered in ice cream, fruit, whipped cream, and so many other things. Completely intimidated, I never bothered to order one.
Flash-forward to 2017 and I start seeing a few articles about this trendy new dessert: Brick Toast, aka Honey Toast, i.e. that same stuff I saw in AEON years before!
So, I decided it was time to try brick toast.
Where To Get Brick Toast
There are a couple places that sell brick toast in Osaka, but the most popular seems to be Pasela Resorts. They refer to their version of brick toast as, honey toast.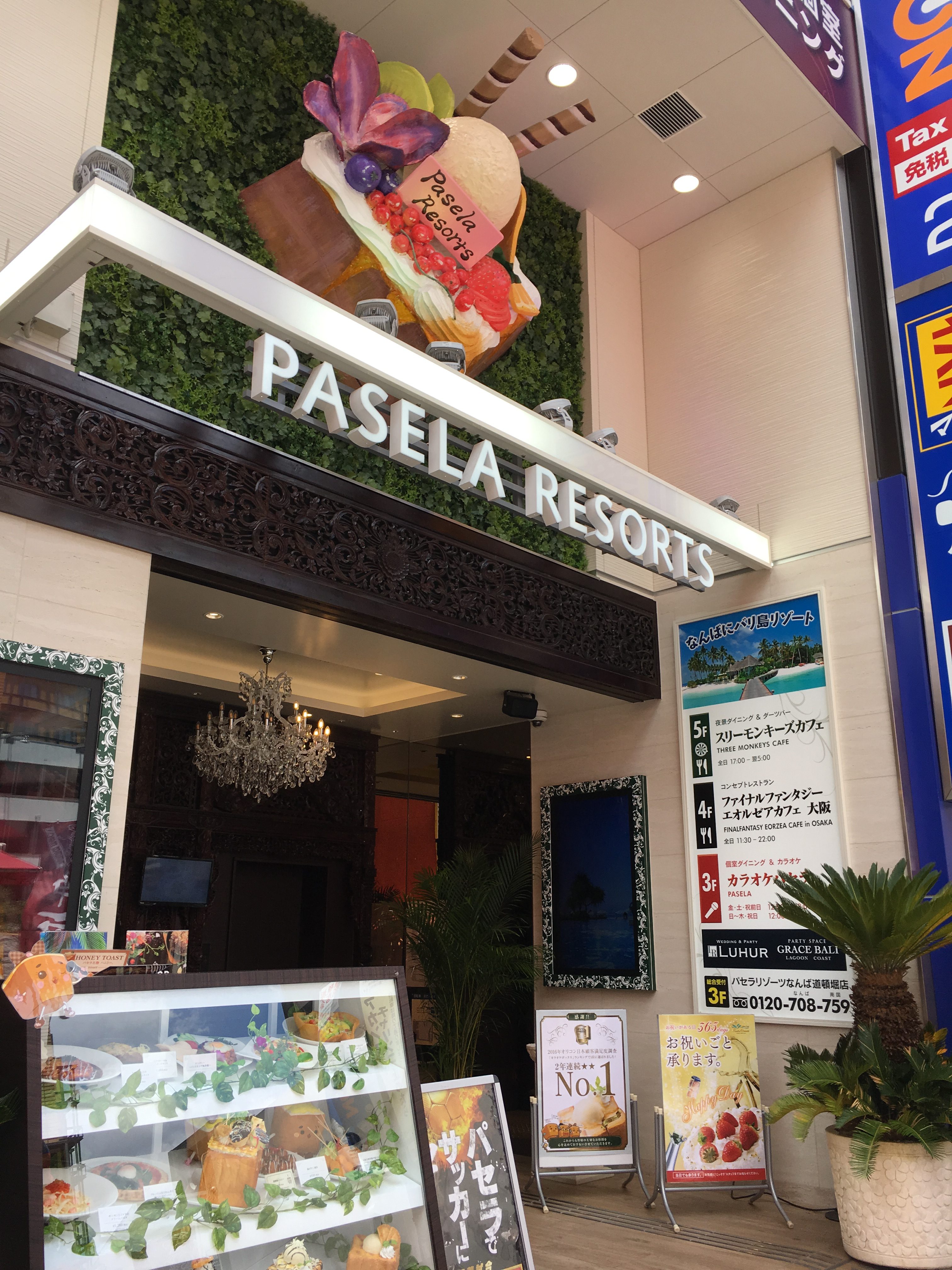 There are two very big Pasela restaurants: one is on Dotonbori Street and doubles as a karaoke bar. The other is in Bali Tower, which is next to Tennoji Station. 
[mappress mapid="32″ width="95%"]
They are exactly the same store with exactly the same menu items, but we ultimately deiced to go to the Bali Tower location because the atmosphere seemed more interesting.
Honey Toast At Bali Tower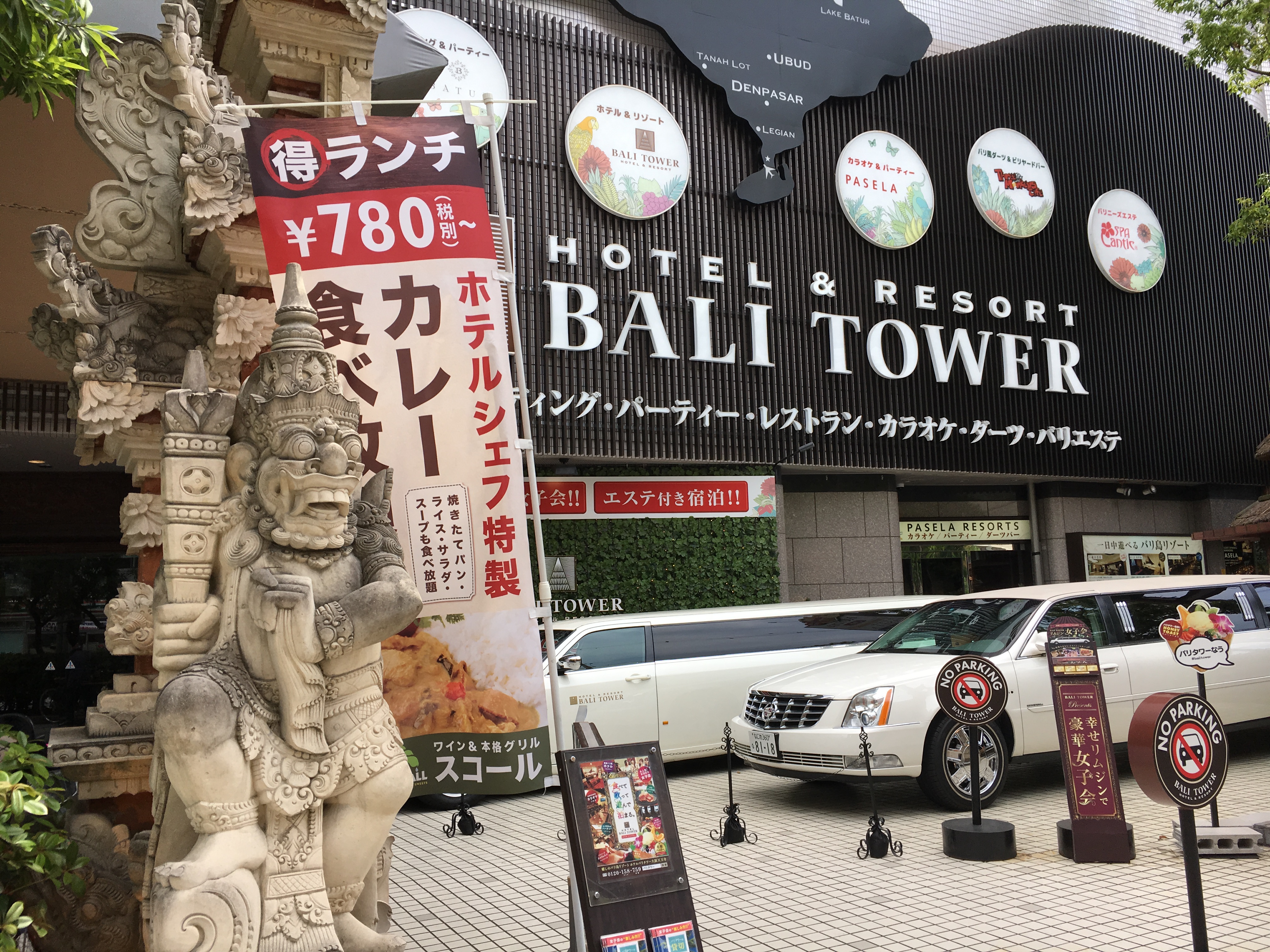 Bali Tower puts a lot of energy in to their design and really does try to incorporate a very Indonesian feel throughout the building. Specifically, there are little statues of frogs here and there in Bali Tower. Frogs are good omens in Bali— or so they say. The hotel also has a fair number of attractions such a spa and two restaurants. The first floor serves Honey Toast, but as it was rather full when we went, we opted to go up to the thirds floor.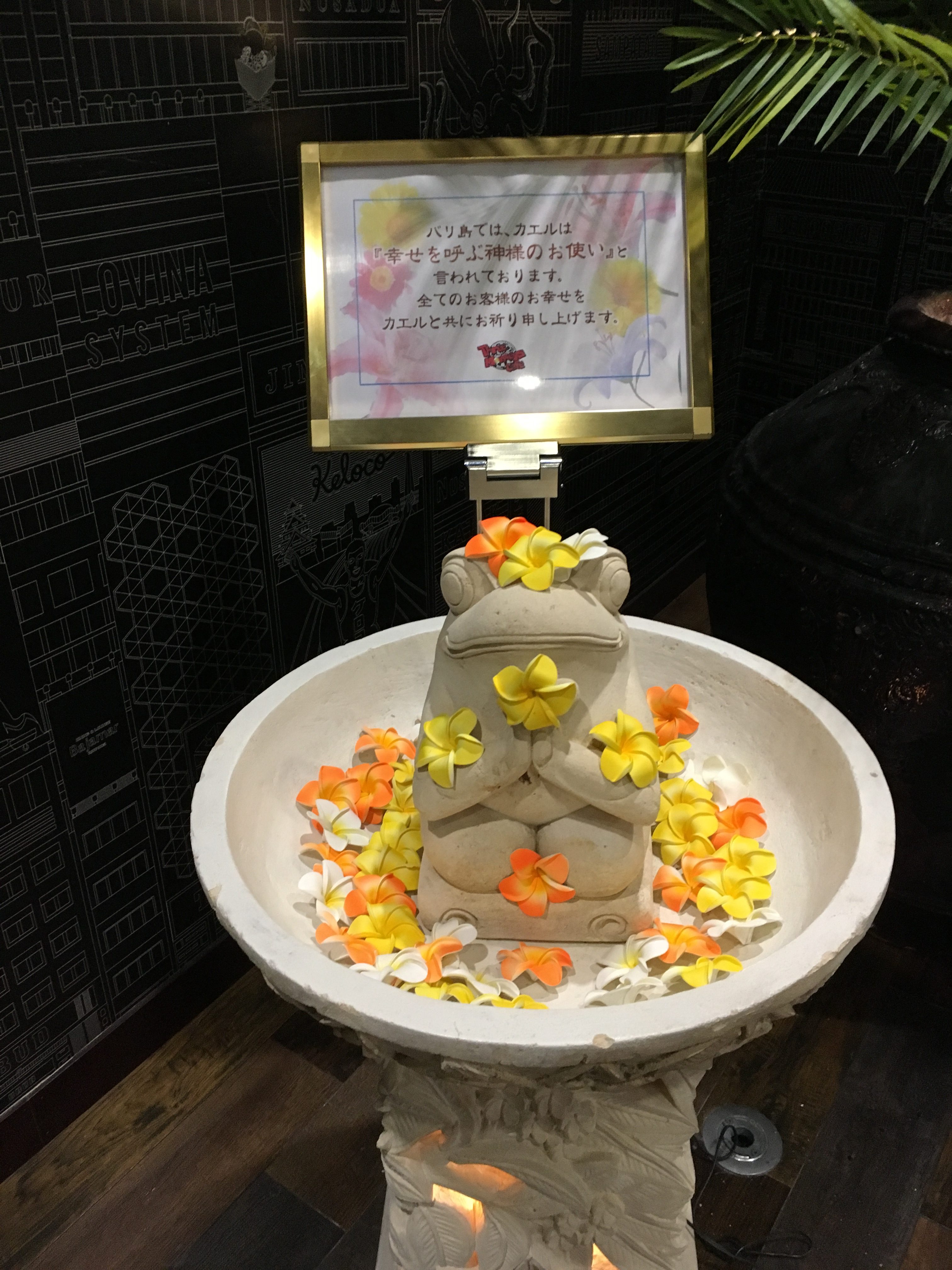 The restaurant on the third floor has a distinct bar or night club like vibe where you can play billiards of darts in addition to order drinks.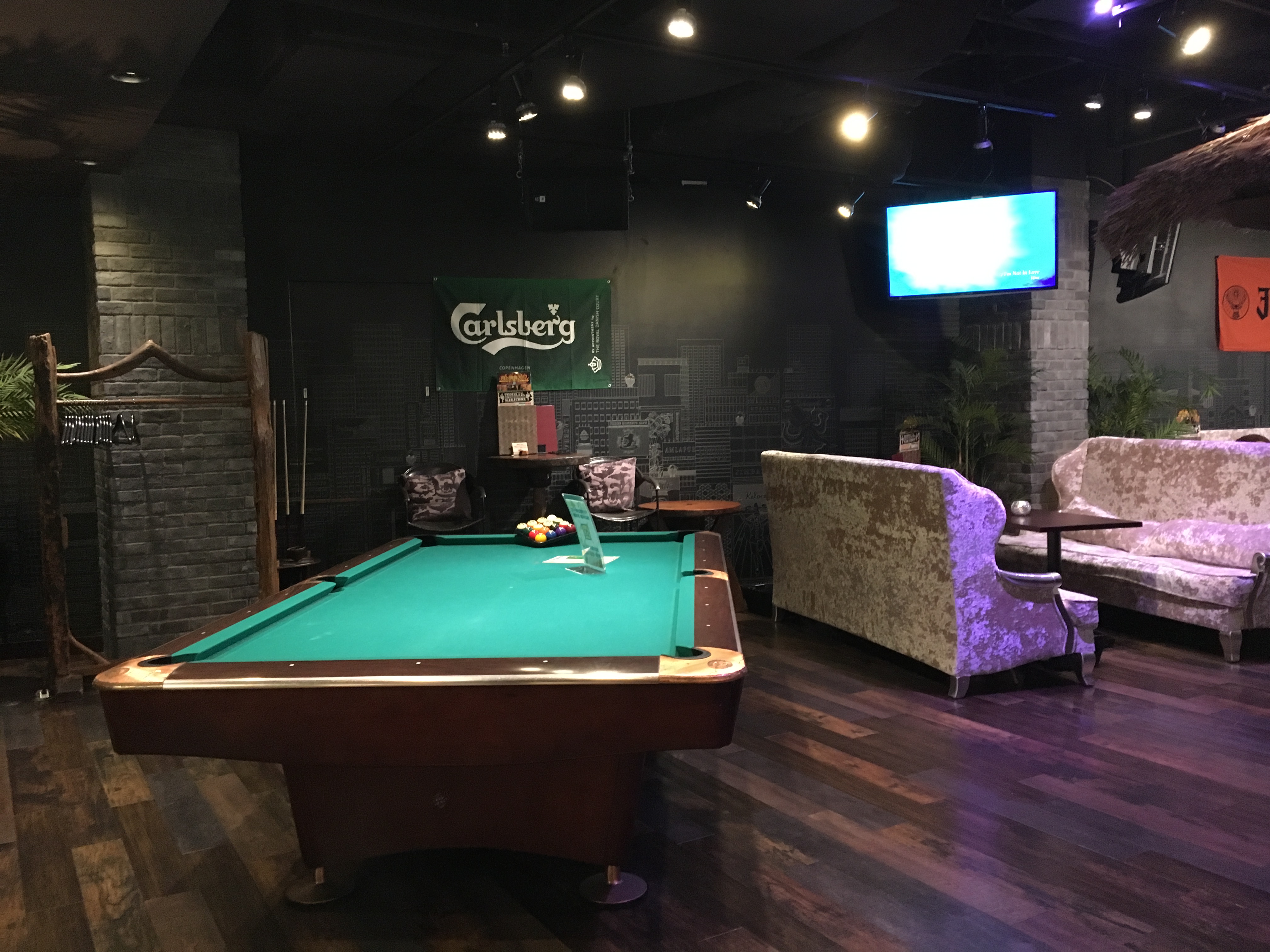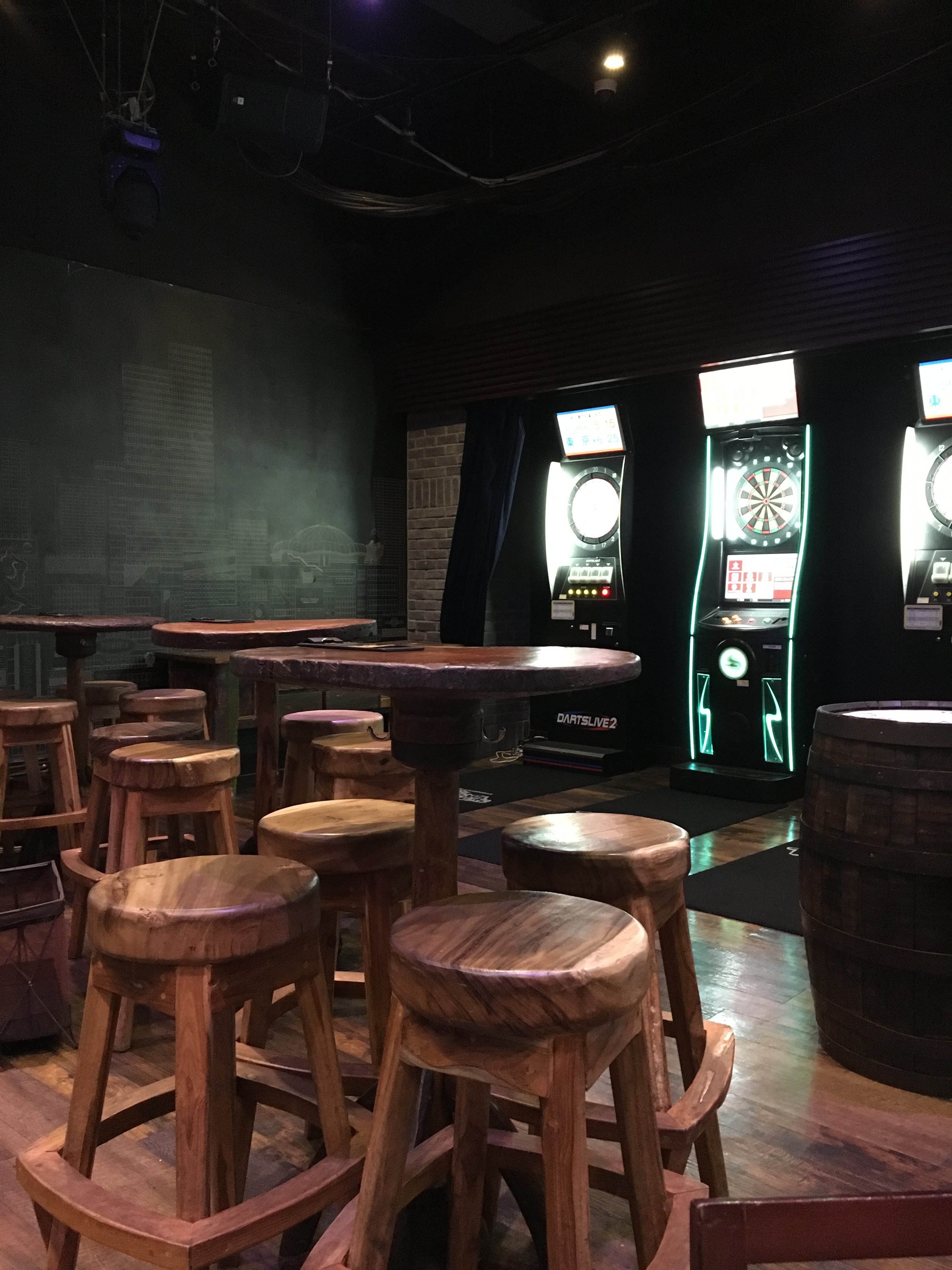 Brick Toast / Honey Toast Tower
 We were pretty surprised with how inexpensive this dessert was. Before you scoff and think you can just make a few slices of this at home for less–remember that you are getting almost a whole loaf of bread: something that completely escaped my mind. That being said, I skipped two meals to have enough room to eat this but when it finally came I felt utterly unprepared.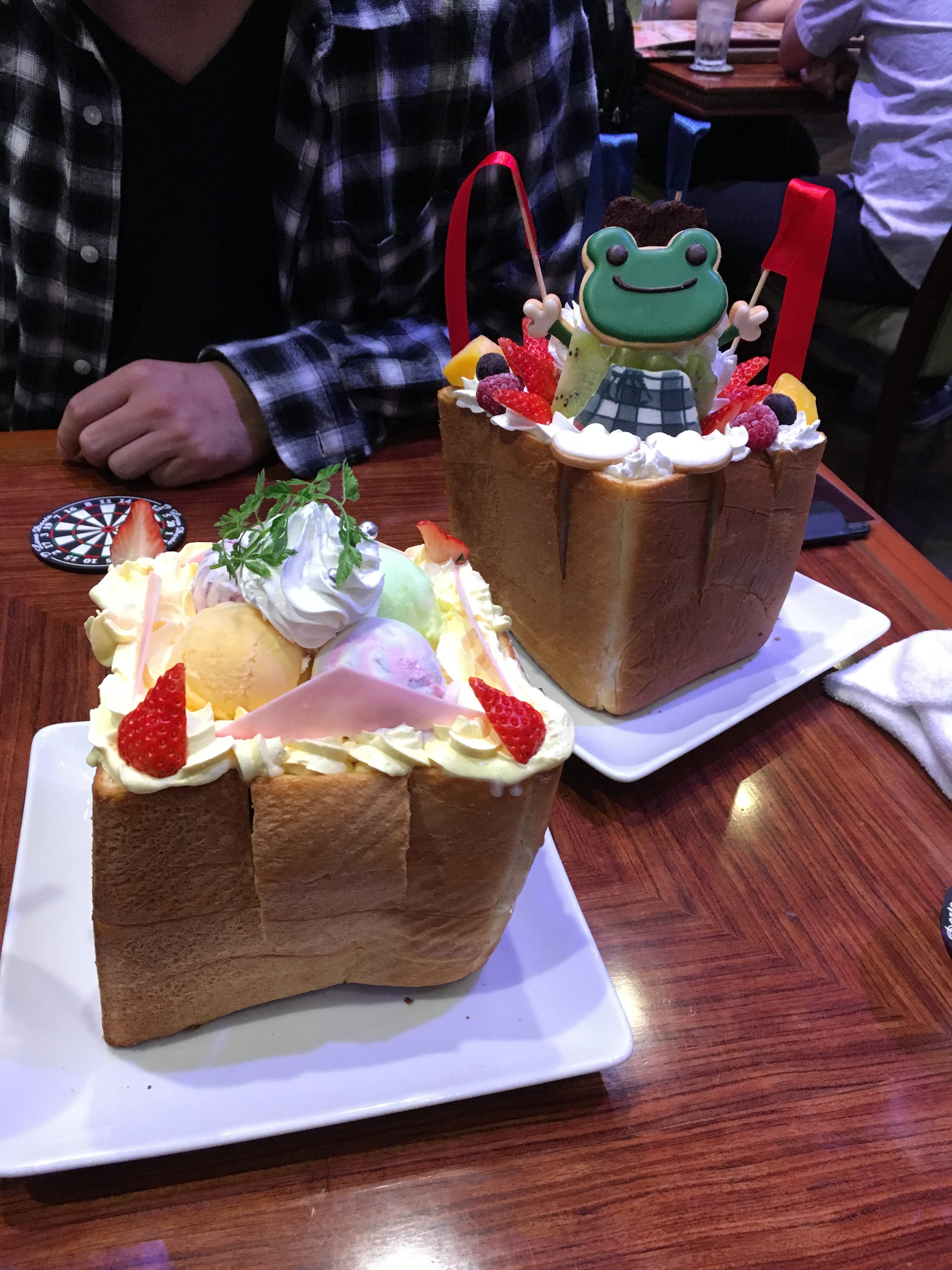 My tower of bread had a generous helping of custard cream, four scoops of sherbet, pastel colored white chocolate shards, a swirl of whipped cream, and exactly four pieces of strawberry.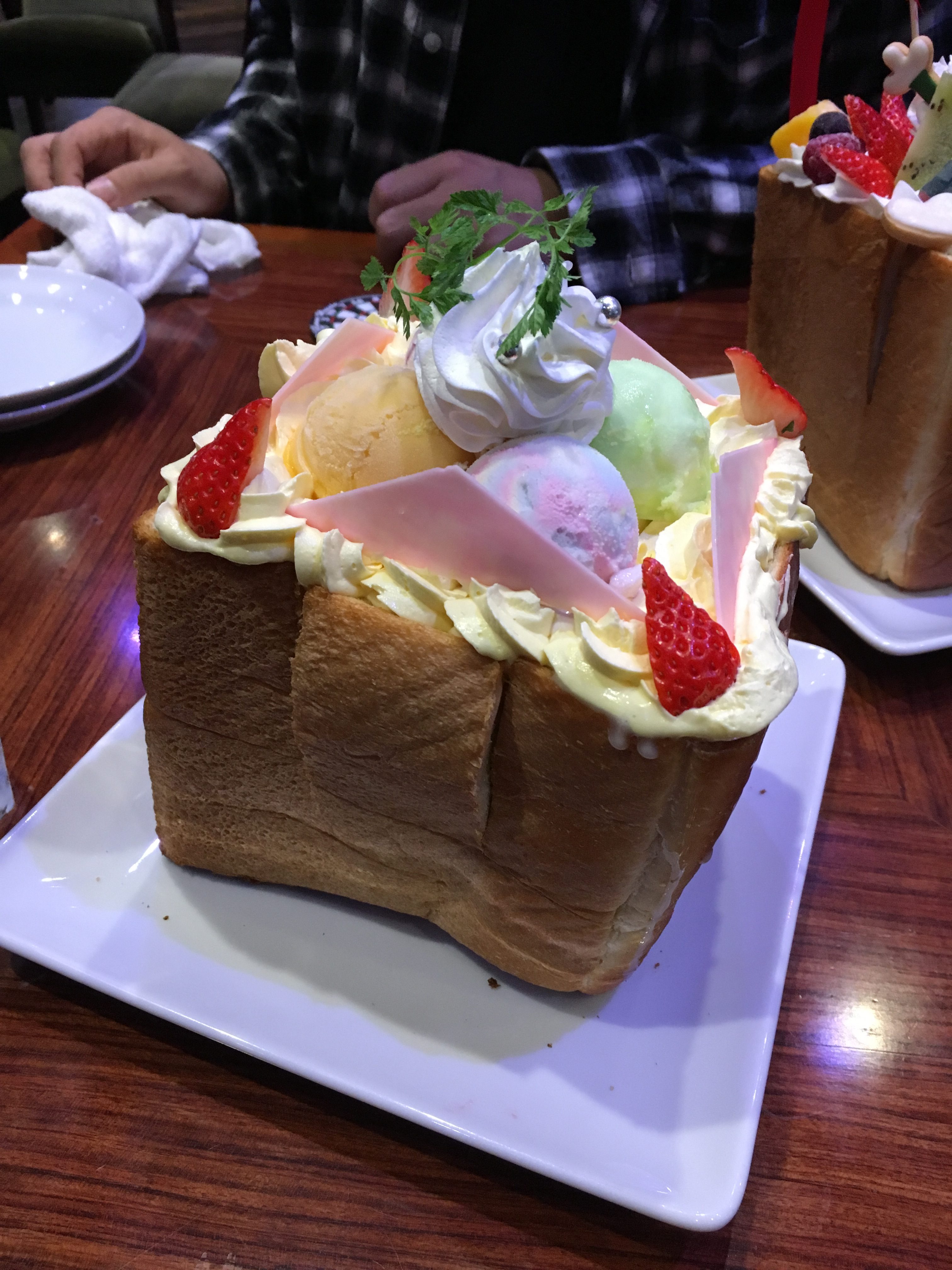 There is even bigger one with various fruits, whipped cream, brownie wedges, and a cute frog made out of butter cookies.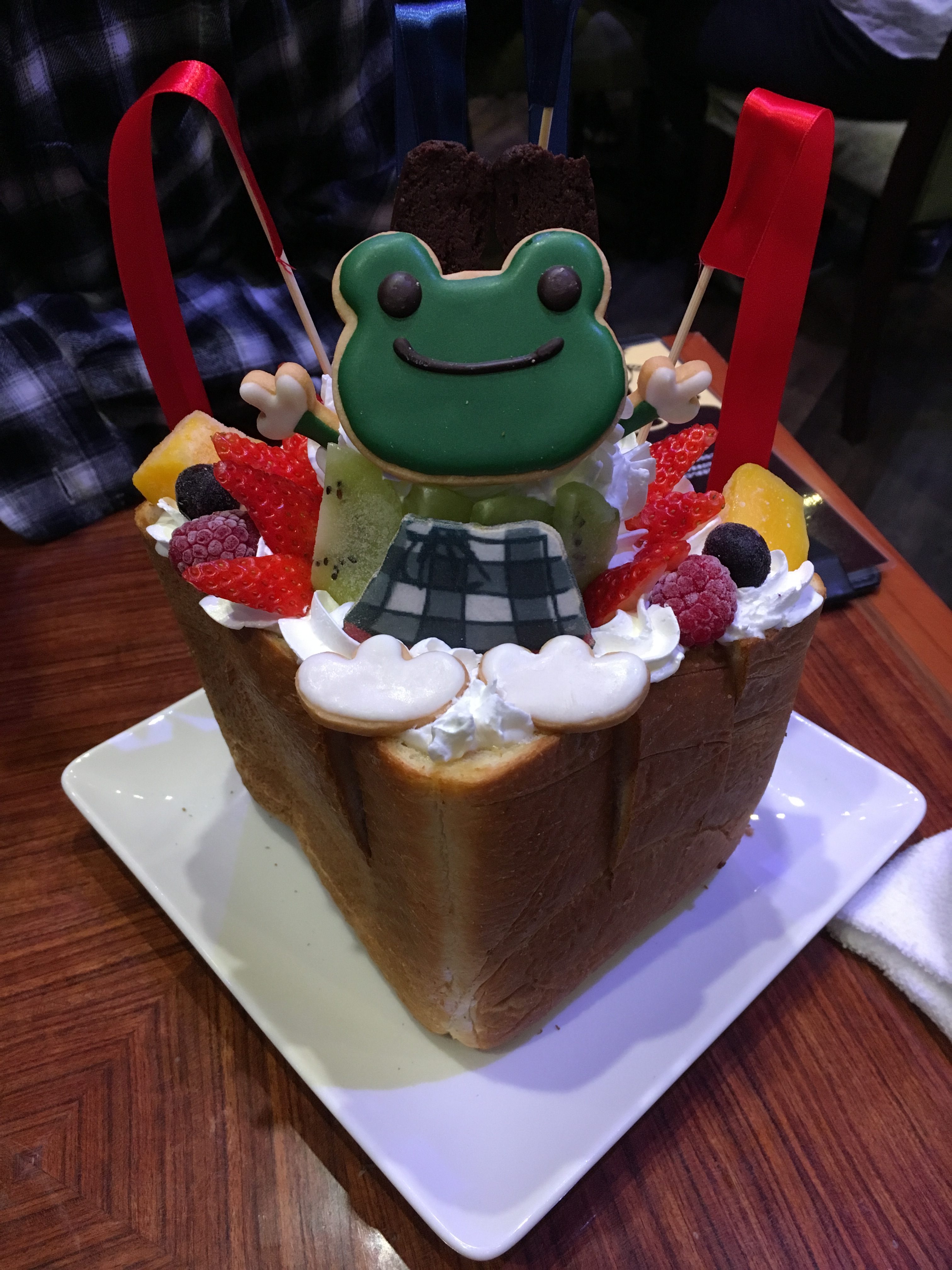 I think what really took this dessert over the top was the fact that since it is still honey toast, the bread in both of our desserts was buttered and coated with a layer of maple syrup before adding on all the topping. One of the things I adore about Japanese sweets is that on the whole they are much less sweet than American desserts. This carb titan, however, was easily on par with many American desserts. 
A Valiant Effort…
The cards were simply stacked against us. We just couldn't manage to get more than 1/3 of the way through our own plates. Our defeat, however, might have actually been a good thing. Later on we got curious and tried to get an idea of just how many calories we just consumed. While we could not find the numbers for the dishes we ate, the numbers that came up for much other versions of Pasela's honey toast that had about as many or fewer toppings were easily over 2,000 calories.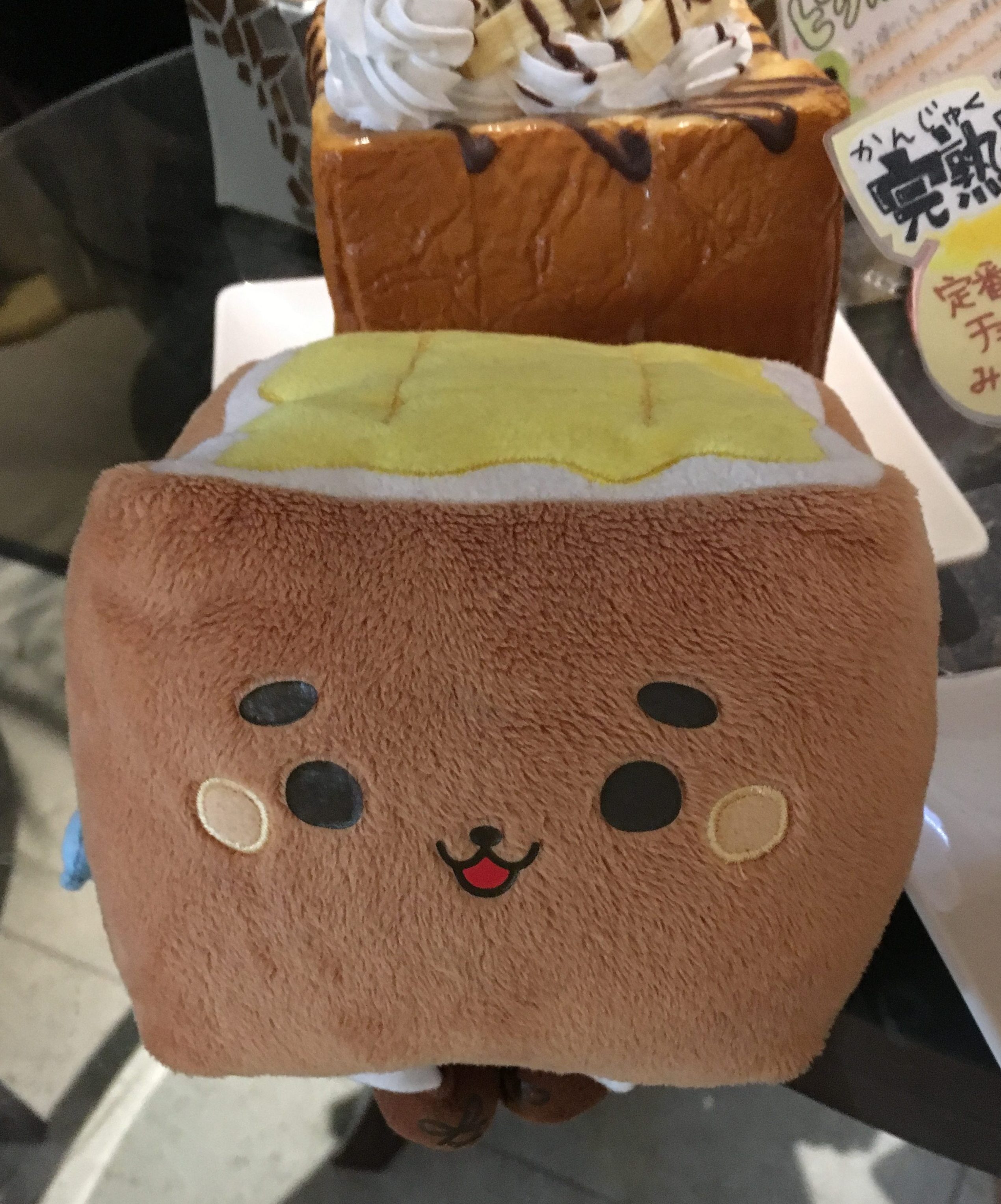 Pasela Resort 
All in all I think this was a fun experience to finally try brick toast. I don't know if I would do it again, simply because it is just too extra. I encourage anyone out there to try it! But, I strongly advise you to go very, very, hungry and with a friend.
Happy eating!
Coming next time,
The monk Gyoki and Ebaraji Temple in Sakai
The adventure continues…