If I were to pick the most well-known park in Osaka, it would be Banpaku Expo'70 Commemorative Park, or Banpaku for short. Built after the 1970 World's Fair, more commonly referred to as Expo '70, Banpaku Expo'70 Commemorative Park is located just north of Osaka in Suita City. From the 70's to even now, many people come to this park at all times of the year.
Expo'70
Many events and competitions have taken place held in Osaka, but nothing has even been as successful as Expo'70. In 1970, during the Japan Economic Miracle, Japan became the host of the World Expo. Expo'70 was a massive undertaking; requiring so much money, time, energy and resources that even 50 years later, people still talk about it.
Once Osaka became the host city for Expo'70 work began on the massive venue. The design consisted of 77 individual country pavilions that represented each country's culture and technological achievements. This was especially exciting for the people of Japan, as many of them had never been to a foreign country, or seen people from overseas.
Not only were people excited to see foreign things, but also to experience the future. Long moving walkways connected the pavilions, and entire venue was surrounded by free automated monorail. It was as if a futuristic international city just popped up just in a few years in the middle of nowhere.
New Innovations
Many major Japanese companies also took part in Expo' 70. In an attempt to advertise their products, these companies used state of the art technology. A number of products that are commonplace today also debuted in Japan during Expo'70. Just to name a few are:
canned coffee

electric cars

mobile phones

nuclear energy

fast food
The Success of Expo'70
Roughly 64 million people came during the 183 days that Expo'70 took place. Based on census data that means roughly 60% of Japan's entire population attended the event. Compared to the Nagoya Expo in 2005, this means three times more people attended Expo'70 than the one in Nagoya.
After Expo'70 ended, most of the pavilions were dismantled. Eventually, the grounds became Banpaku Expo'70 Commemorative Park. While to young Japanese people, this is merely a nice park, but for many elderly people this park reminds them of when they were teenagers.
Getting to Banpaku Expo'70 Commemorative Park
Many website say the easiest way to access Banpaku Expo'70 Commemorative Park is to take the Midosuji Subway Line and then change to Osaka Monorail, but this is bit pricy; costing a total of 620 yen.
The cheaper way is to take the Hankyu Line from Umeda and change to the Senri Line at Awaji, then get off at Yamada Station. The west gate of Banpaku Commemorative Park is only 10 minutes away from Yamada Station. This will only cost you 270 yen. If you want to take monorail from Yamada Station to Bamapku-koen-mae, it will cost you an extra 200 yen, but still it much cheaper than talking the Midosuji Line.
Banpaku Expo'70 Commemorative Park
The entrance fee to Banpaku Expo'70 Commemorative Park is 250 yen and allows you to freely enter and exit the park, so don't lose it! This ticket also covers admission to the Japanese Garden as well.
Once you enter the park, you will see the symbol of Banpaku Commemorative Park, the Statue of the Sun, or Taiyo no To. Built as the symbol of Expo'70 this statue is a well-known symbol of Osaka. Moreover, it is probably a Gundam.
There are a number of faces on the statue and all of them represent different points in time: The face at the top represents future, the one in the center represents present, and the black sun on the back represents past.
Exploring Banpaku Expo'70 Commemorative Park
The park is lots of fun regardless of which time of the year it is. Let us show you some the park at different times of the year!
Just after the Statue of the Sun is Omatsuri Hiroba. This area held a number of festivals during Expo'70 and still holds festivals at the park throughout the year today.
Banpaku is famous for its beautiful leaves in the fall.
During the fall you should check out the Sora-do. This 10m tall suspension walkway lets you walk among the colorful tree tops.
Banpaku is famous for its beautiful cherry blossoms too! There are about 5,500 cherry blossoms trees throughout the park.
Don't forget the hydrangea and rose gardens in the early summer!
Points of Interest
Japanese Garden
During Expo'70, this quiet Japanese garden served to contrast the modern atmosphere of the rest of the park.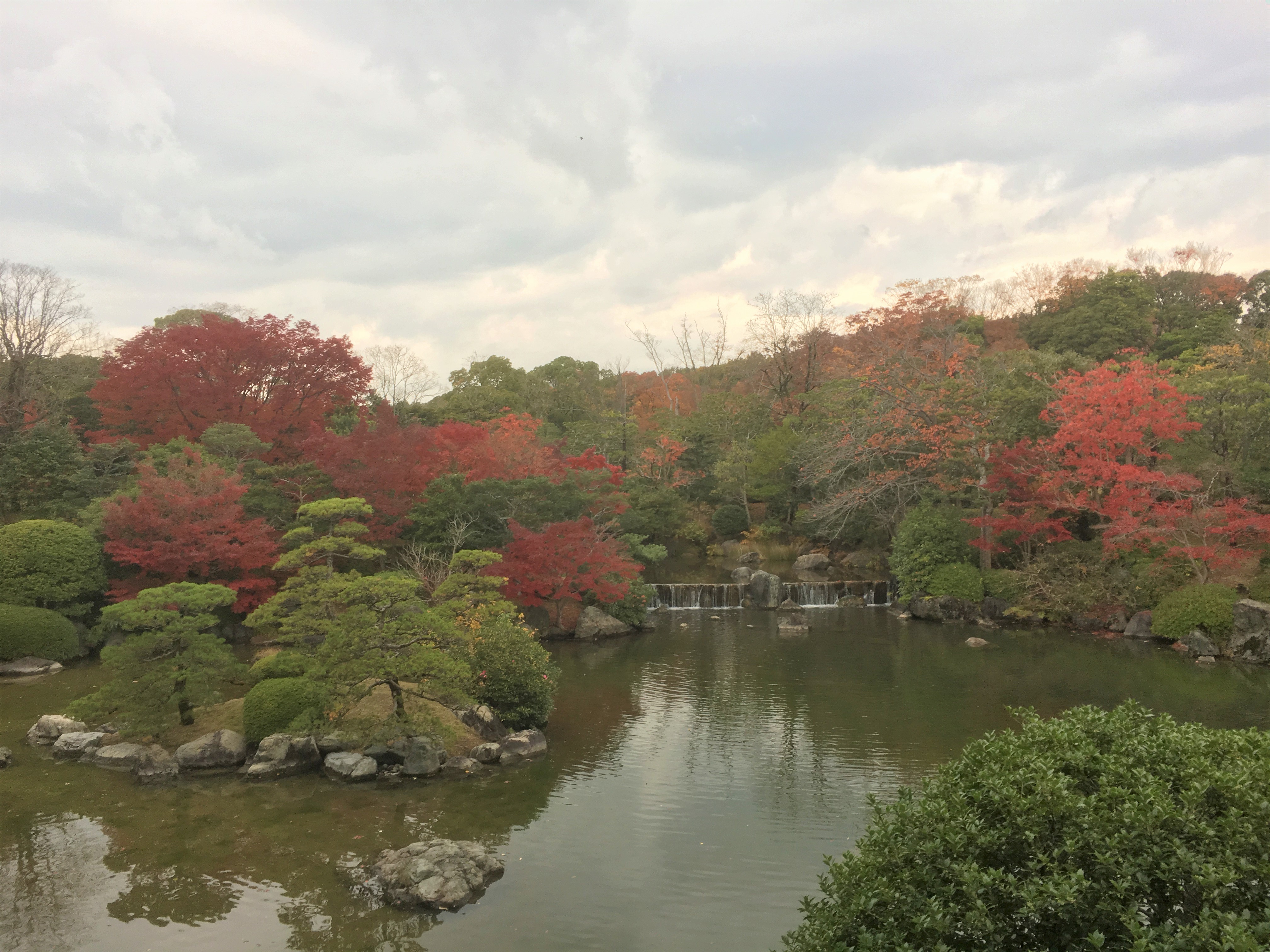 The interesting part of this garden is if you walk from west to east, you can enjoy various Japanese styles of garden from the ancient to the modern.
Expo'70 Pavilion
Expo'70 Pavilion is a museum that exhibits various kinds of things from Expo'70. Though this museum looks quite big, it only 30 minutes or so to walk through.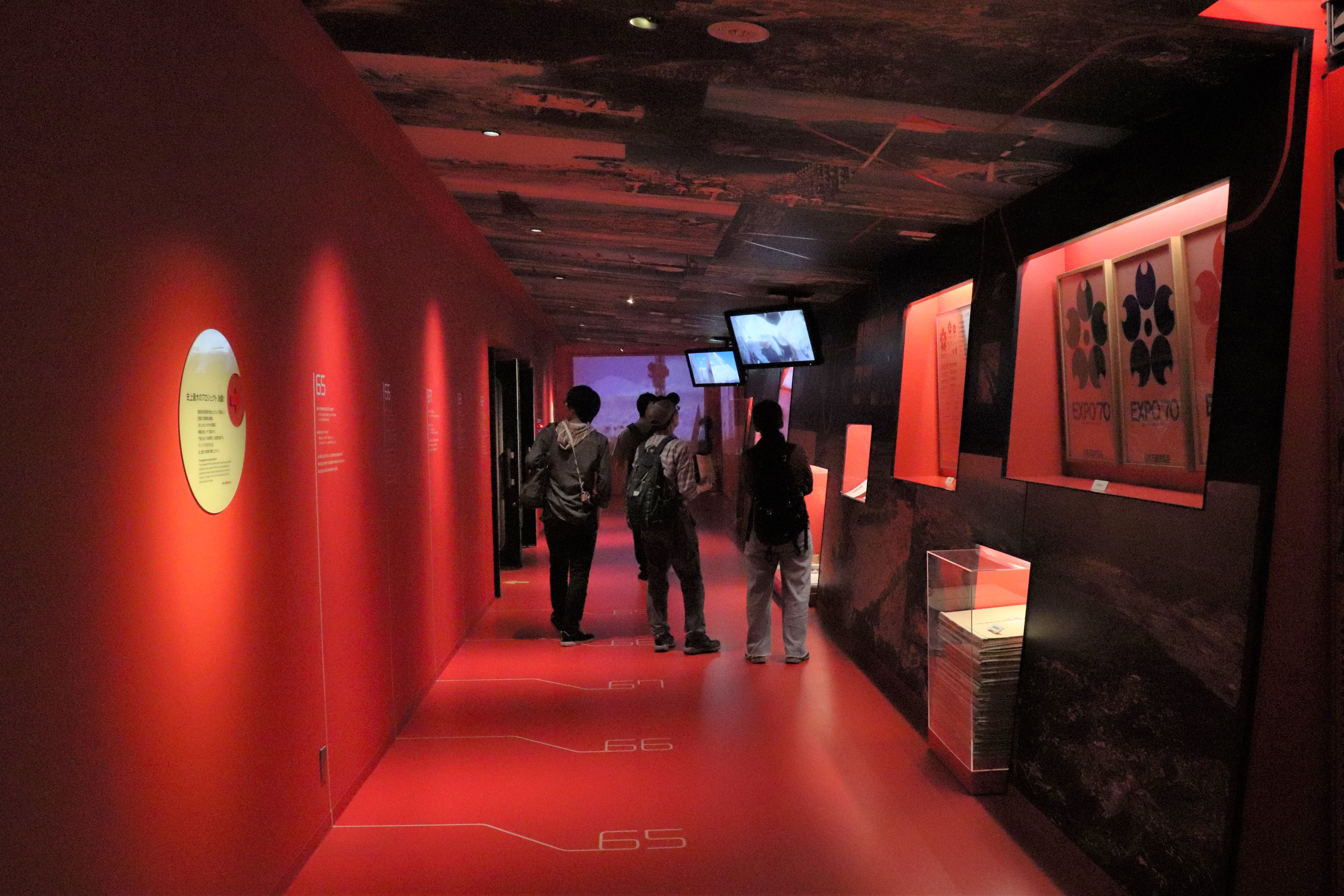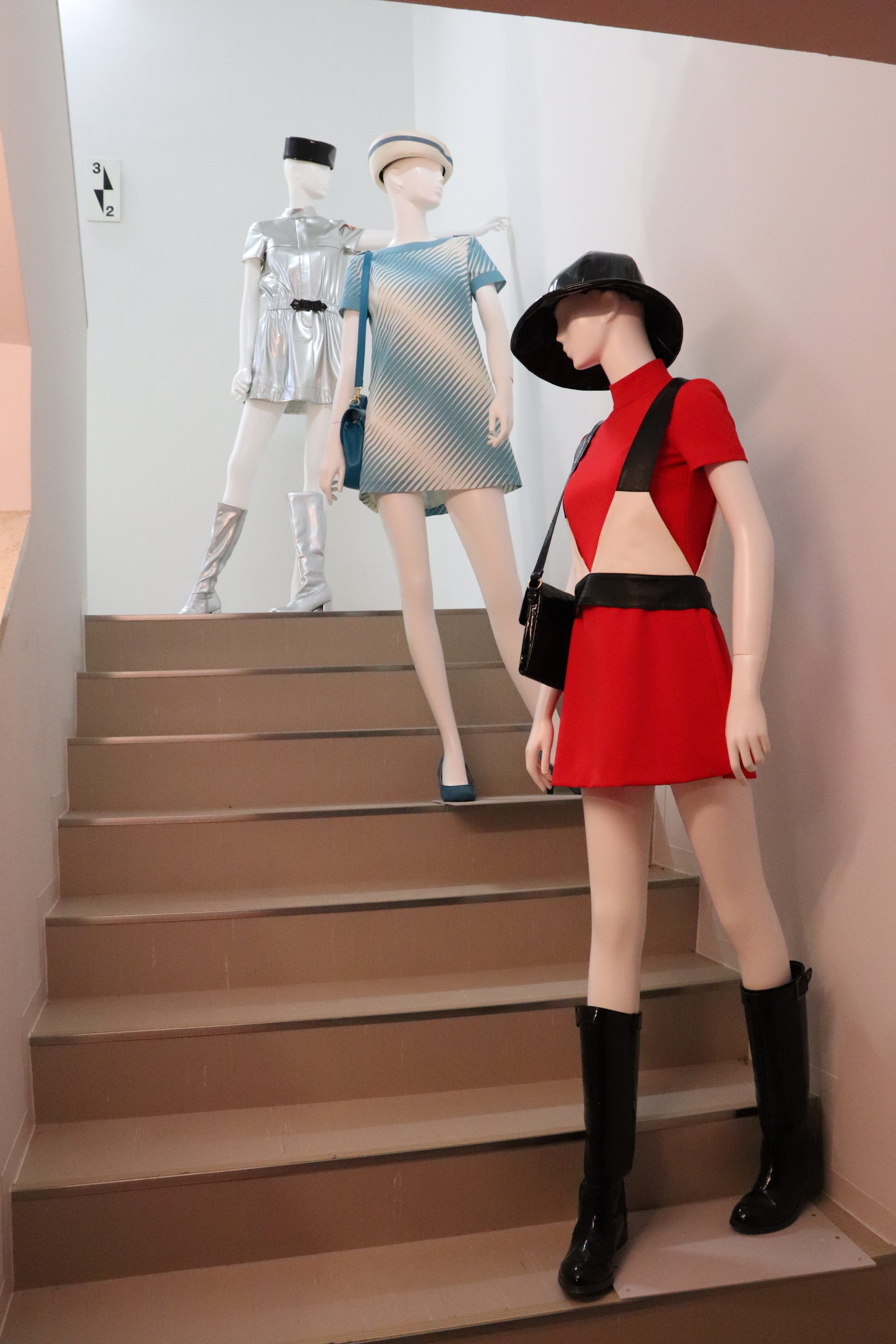 National Museum of Ethnology
National Museum of Ethnology is a research facility and museum on ethnology from all over the world. It exhibits many of items in their collection, some were even in the Expo'70.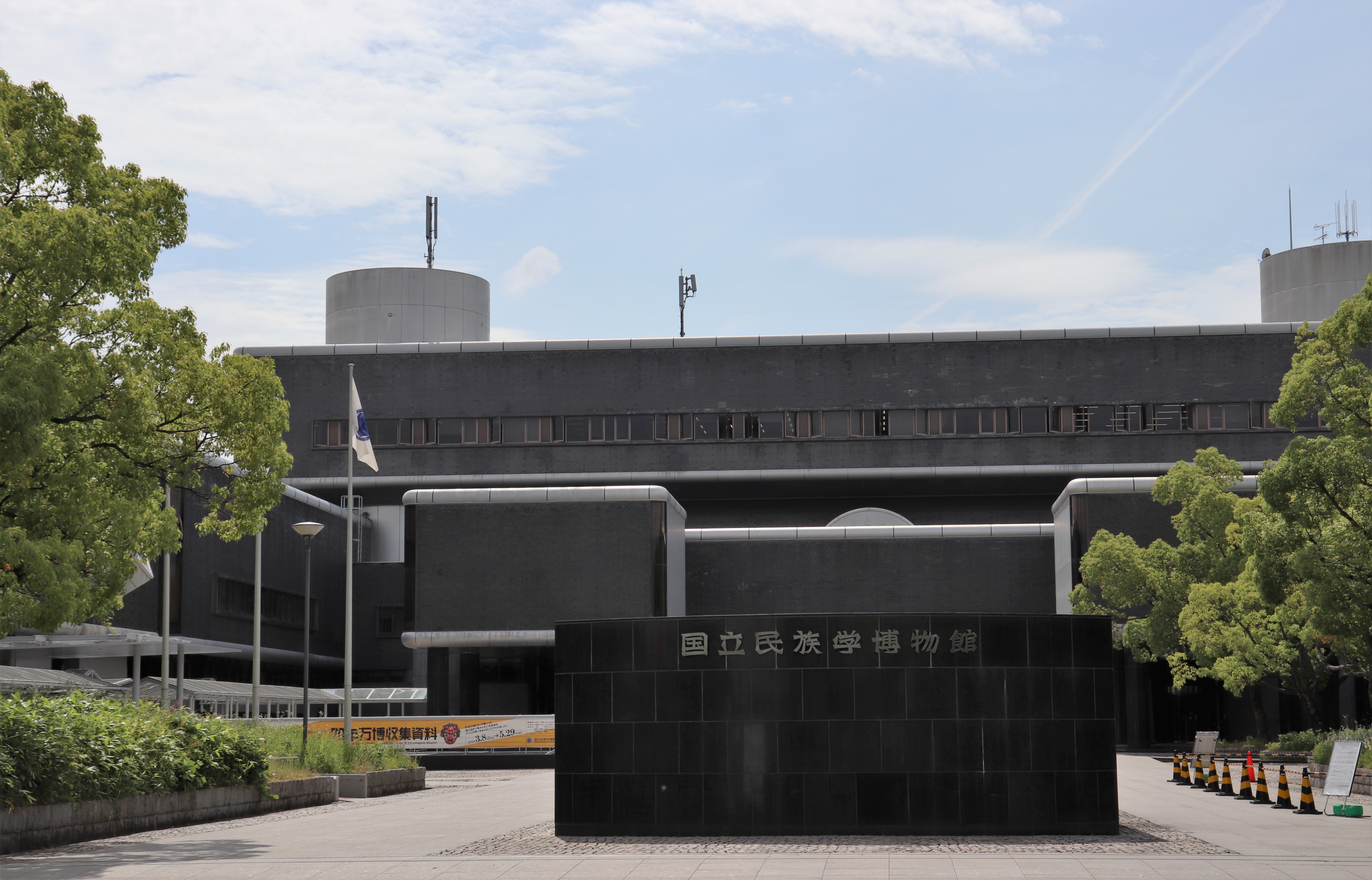 Banpaku Expo'70 Commemorative Park
Address

 1-1Senribanpakukoen, Suita,Osaka Prefecture, 〒565-0826

Website
http://www.expo70-park.jp/languages/english/
Hours of Operation
Mon-Tues: 9:30-20:00*
Thurs-Sun: 9:30-20:00
Closed: Wednesday
(most attractions/museums close at 17:00)
Admission 
Adults: 250 yen
Children: 70 yen
Children under 7: Free
It is easy to see why people enjoy coming to Banpaku; there is so much to do! Besides all just being really big, the various gardens and the festivals throughout the year, nearby Expo City is another great attraction. Since your ticket allows you to come and go freely from the park all day long, you can explore Expo City and just come back whenever you want. I think this is really great because it gives you a lot of freedom. All in all, you will easily spend your whole day here.
Coming next time,
The Osaka Open Air Housing Museum
The adventure continues…
Please follow and like us: