Refreshing! Free Asahi Beer Osaka Factory Tour
Just a stone's throw away from the beating heart of Osaka City is the Asahi Beer factory in Suita. As one of the biggest beverage companies in Japan, Asahi also makes some of the most popular beer in the country too. Since many factories in Japan happily offer tours of their facilities for little to no cost, this tour is not only a fun activity, but who doesn't like saving money?  For round two of our tipsy adventures, we head to the Asahi Beer Suita Factory for yet another free beer tour!
About the Asahi Beer Osaka Factory
Asahi is another beer that originated in Osaka. The company first began in 1889 by a man by the name of Tori Komakichi. Getting a little déjà vu? You should, because the family name of the man who started Suntory was also named Tori. This is purely coincidental however as the two men have no relation whatsoever. You may also notice that the start date of the company is fairly close to Suntory. Again, purely coincidental as all beer making in Japan started in the late 1800's.
In 1918 Masataka Taketsuru [竹鶴政孝] moved to Scotland to study organic chemistry and soon found his way to Longmorn distillery where he became an apprentice. His understanding of the whiskey making process was crucial to the development of whiskey making in Japan. In our visit to the Suntory Factory I mentioned the company originally became famous for their whiskey; this was largely due to Taketsuru's and the skills he learned in Scotland. Taketsuru later branched, leaving Suntory to start is his own whiskey company, Nikka Whiskey, which is now owned by Asahi.
While in Scotland, Taketsuru fell in love with and married "Rita" Cowan, who is pictured with him above. International marriage was fairly unconventional at the time, but they were very devoted to one another. A few years ago there was a drama, Massan, which was "inspired" by their lives together.
Getting to the Asahi Beer Osaka Factory
Suita is roughly 10 minutes from Osaka Station, so it is very accessible! Just take the JR Kyoto Line for Kyoto. It's only three stations from Osaka.
The Asahi Beer Osaka Factory
Just like the Suntory Beer Factory, you must a reservation for this tour on their website. I thought it is much easier to make reservations at the Asahi Beer Osaka Factory than Suntory Beer Factory in Kyoto, since there was much more availability.
Asahi Beer Osaka Factory Tour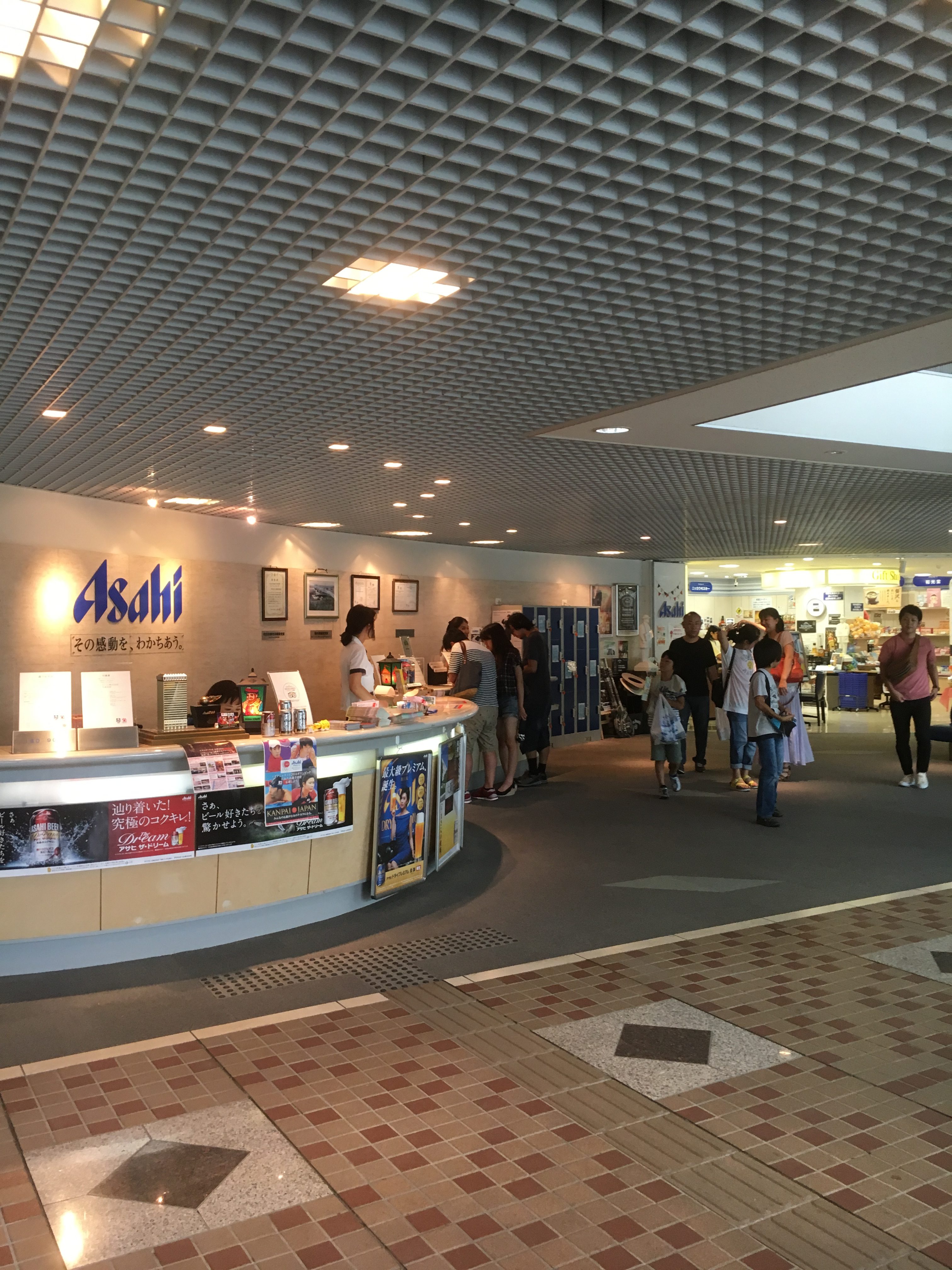 When you arrive at the factory, be sure to sign in at the front test to receive your welcome packet and drink tickets for the tasting at the end of the tour. The tour lasts about an hour an focuses on teaching people all the ends and outs of the beer making process.
Asahi's trademark beer is their Super Dry beer. What is "Super Dry" you ask? During the fermentation process, Asahi removes the sugars from the beer resulting in a super crisp beer. Super Dry also has very little hoppy flavor, so it's very easy to drink. This beer was so popular when it debuted in the 80's that all the other major beer companies quickly rolled out "Super Dry" versions of their own beers.
Asahi Beer Osaka Factory: Beer Tasting
After the factory tour, we had 20 minutes to sample three different kinds of beer: Asahi Super Dry Original, Premium and Black. Just like in Suntory, there are juices and soft drinks available for children, or other people cannot drink alcohol.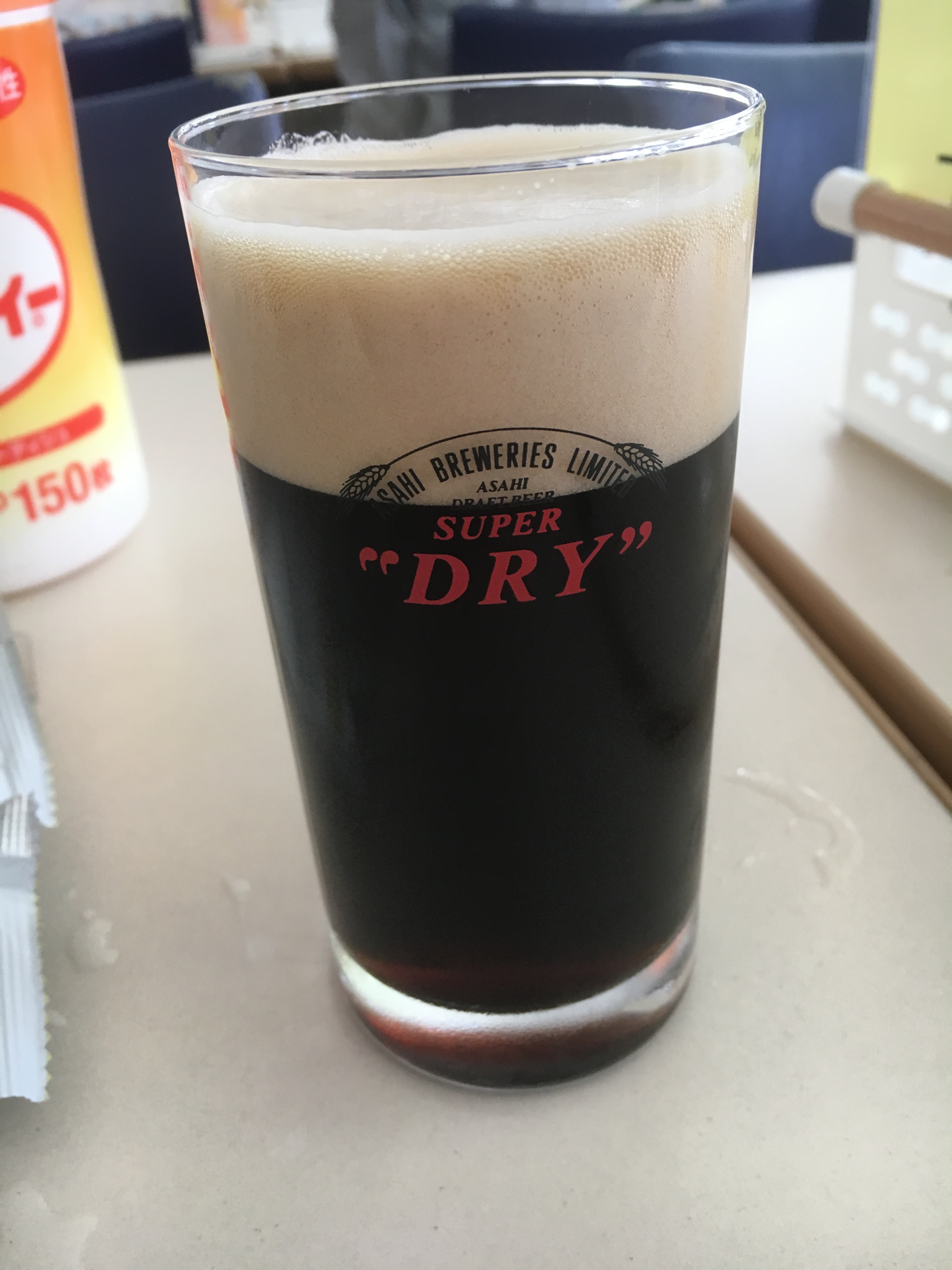 Special bonus shot of Asahi's Highball because the beverage turned 30 years old exactly on that day!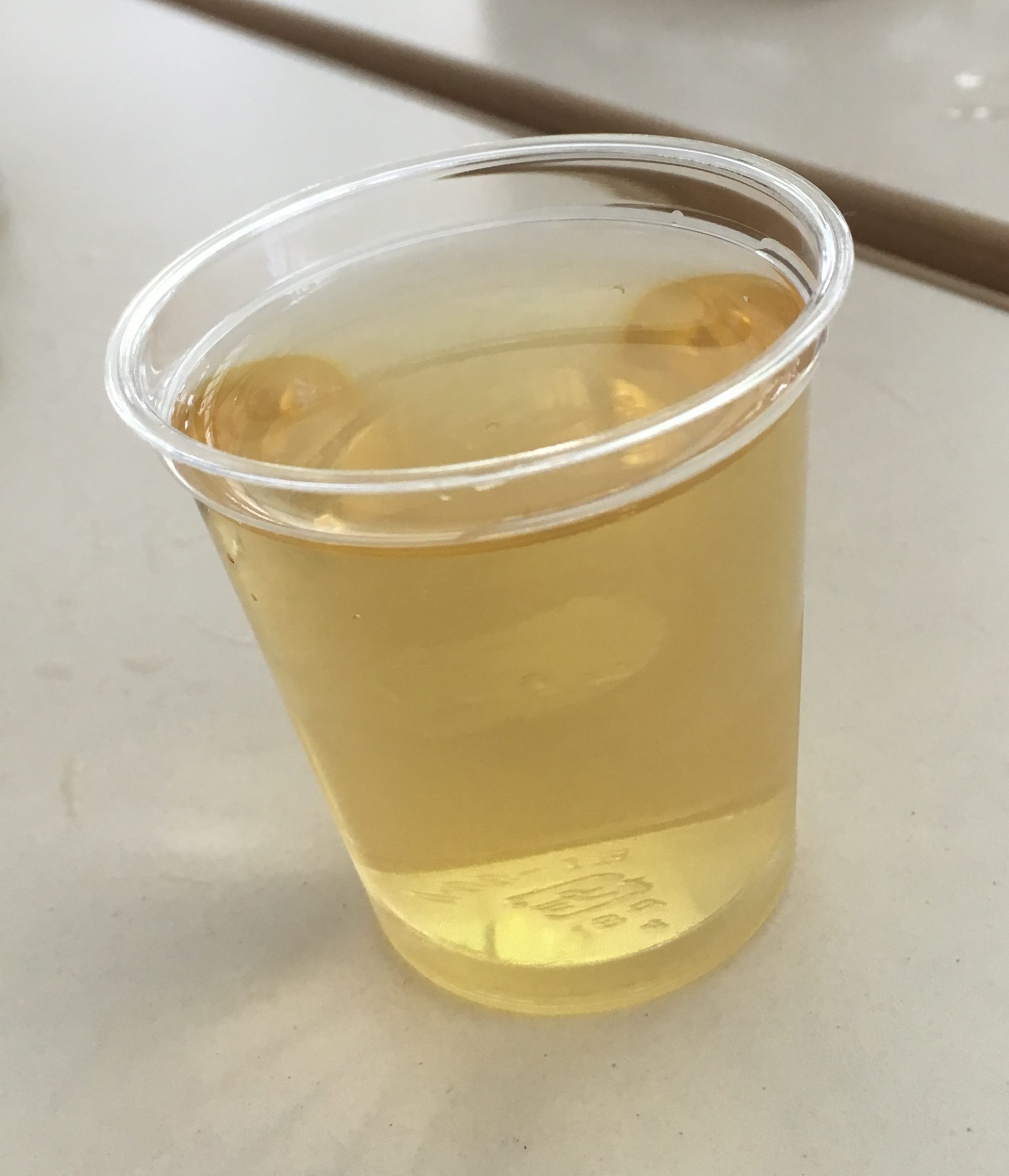 Asahi Beer Osaka Factory
If you really wanted, and are able, you could visit both the Asahi and Suntory factories in the same day, creating a sort of free beer tour of Japan. Whether you go to both factories or just one, I think you will have a relaxing time.
Coming next time,
The mythology of Japan
The adventure continues…