Anao-ji Temple, Temple of the Sleeping Buddha
Just a short 20 minute train ride from Kyoto, crossing Arasiyama and the Hozu valley, you will reach Kameoka. In this rather rural, idyllic city is Anao-ji Temple [穴太寺], the 21st temple of Saigoku Kannon Pilgrimage.
The Origins and Legend of Anao-ji Temple
According to the temple legend, Otomo no Komaro built Anao-ji in 705  and designated the temple's main deity, Yakushi Nyorai. If this date is in fact true, then Anao-ji Temple is one of the oldest temple in the region. The legend of the temple's origins are even in the Konjyaku Monogatari[今昔物語], a collection of short stories compiled in the 13th century.
The story goes like this:   
Once upon a time, there was a man called Uji no Miyanari [宇治宮成]. Miyanari asked a carver to make a statue of Kannon Bosatsu. In return he gave the carver his horse as a token of his gratitude. However, Miyanari immediately regretted giving up his horse, so he shot the carver with an arrow and took his precious horse home.
For a time, he assumed all was well, but eventually he felt guilty for the carver's family. He decided to see how the family was grieving. Instead, he found not only the carver alive with his family, but his horse in their stables. Miyanari went home in a cold sweat, face deathly pale. When he got home he found the Kannon statue standing in front of him with an arrow in its head and its face stained with bloody tears. The statue then explained who it turned itself into the carver, thereby not only protect the carver, but also prevent Miyanari from being a criminal. Much later after Miyanari finished Anao-ji Temple, he enshrined a statue of Kannon Bosatsu next to Yakushi Nyorai, hoping that all could receive healing from Yakushi Nyorai.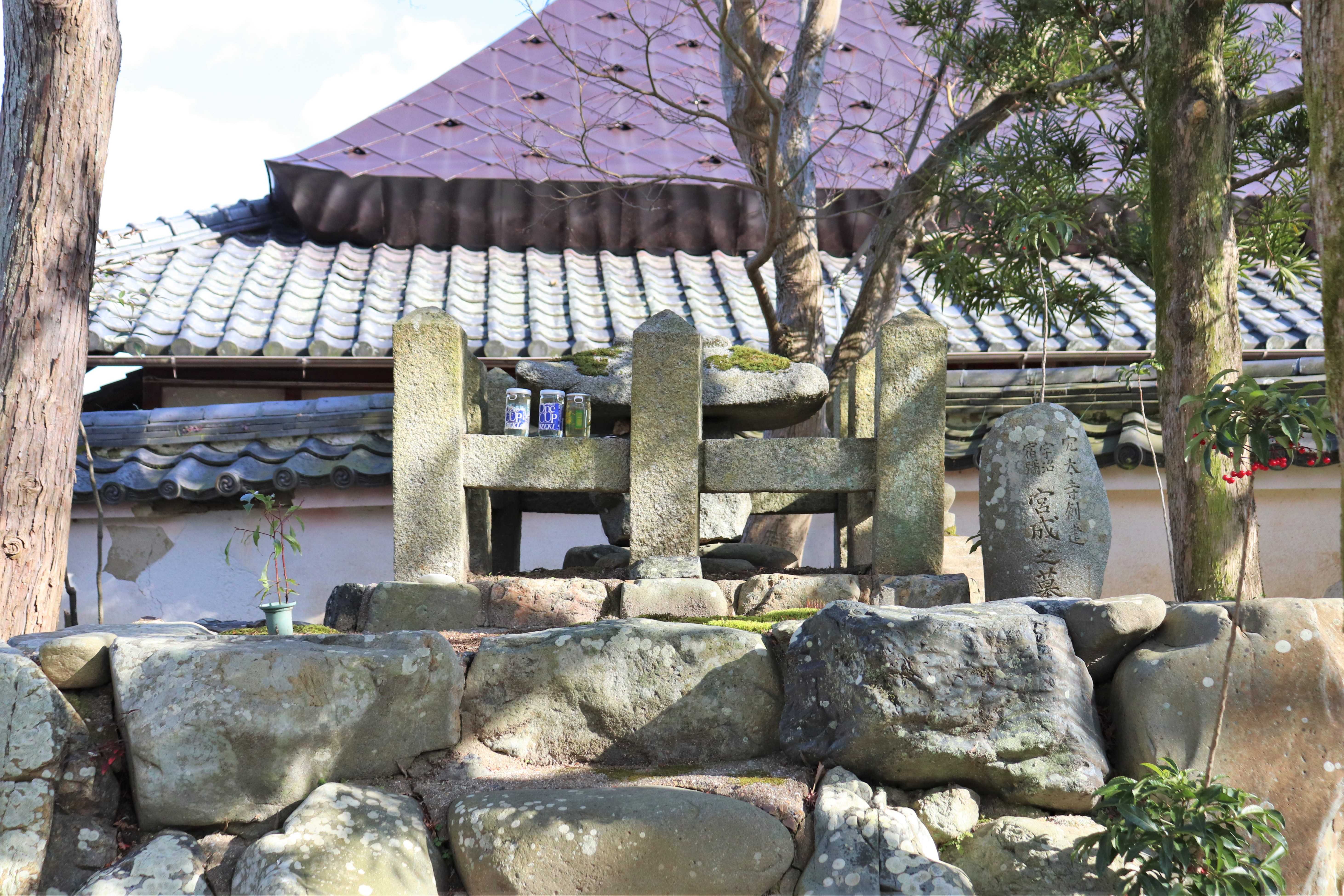 Getting to Anao-ji Temple
The closest station to Anao-ji is Kameoka Station— roughly 20 minutes from Kyoto on the JR Sagano (Sanin) Line. Since Anao-ji is a bit far from Kameoka Station, you will want to take a bus to get near the temple. However, the buses for Anao-ji, the #34 or #59, only run once an hour. Alternatively you can take the #60 and get off at the Anao-guchi bus stop. Anao-ji temple is only ten minute walk from the bus stop.
We decide to walk from Anao-guchi to Anao-ji Temple. It is middle of nowhere but it really isn't that far to the temple and the quite little town is very relaxing.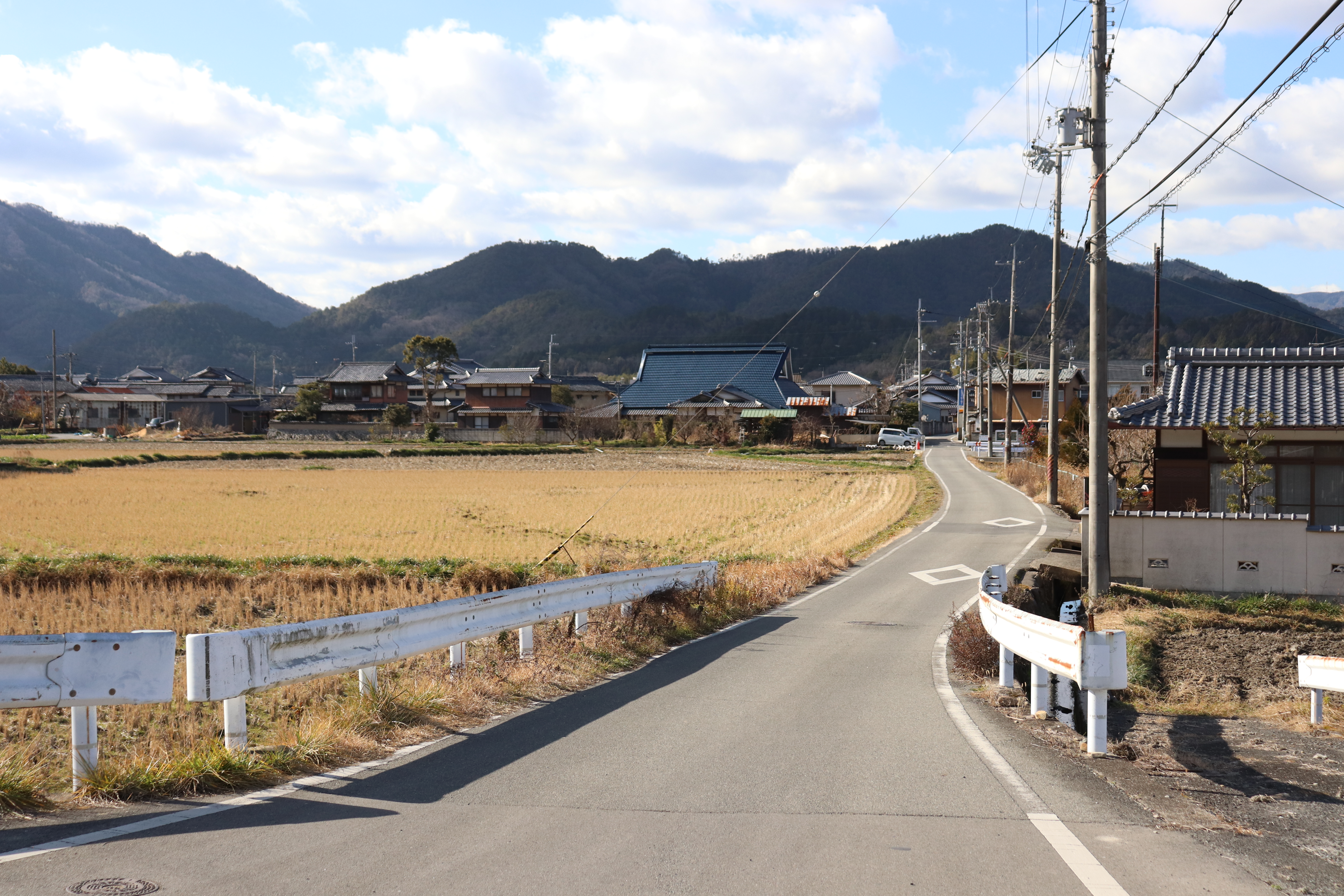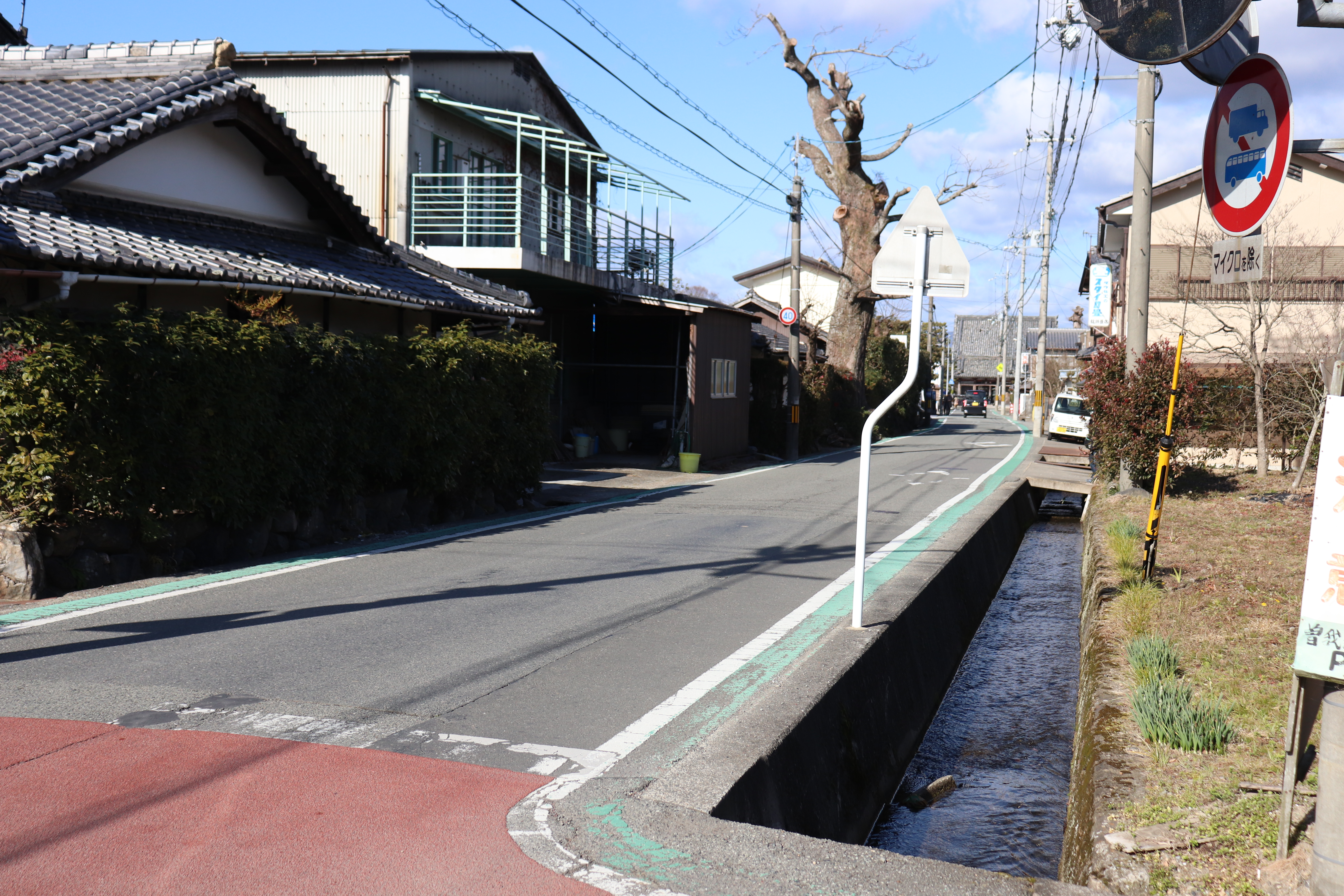 After just ten minutes, we were at Anao-ji. Though it is not a big temple at all, there were decent number of people. I guess that maybe it is fad right now for people to visit the Saigoku Pilgrimage temples?
Temple Grounds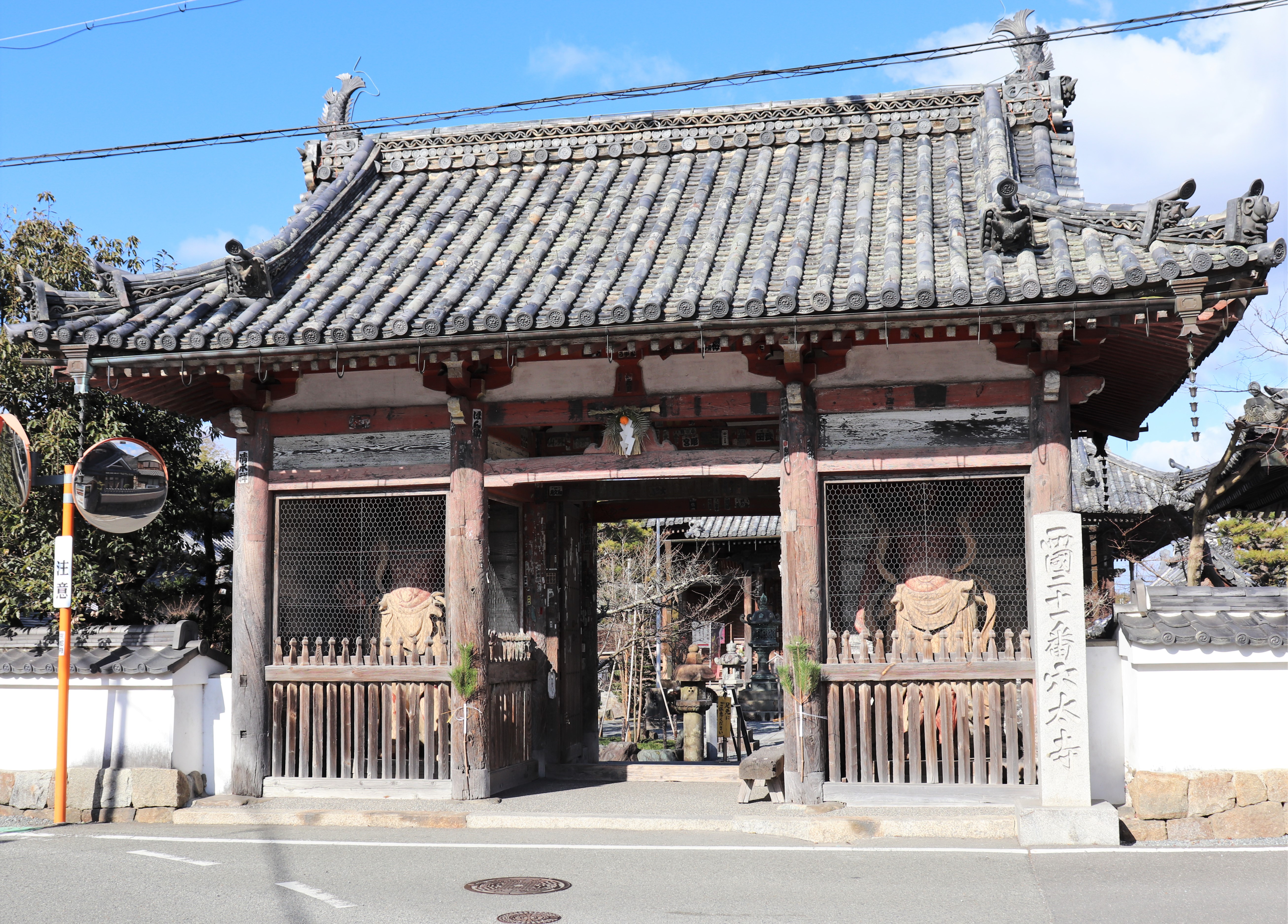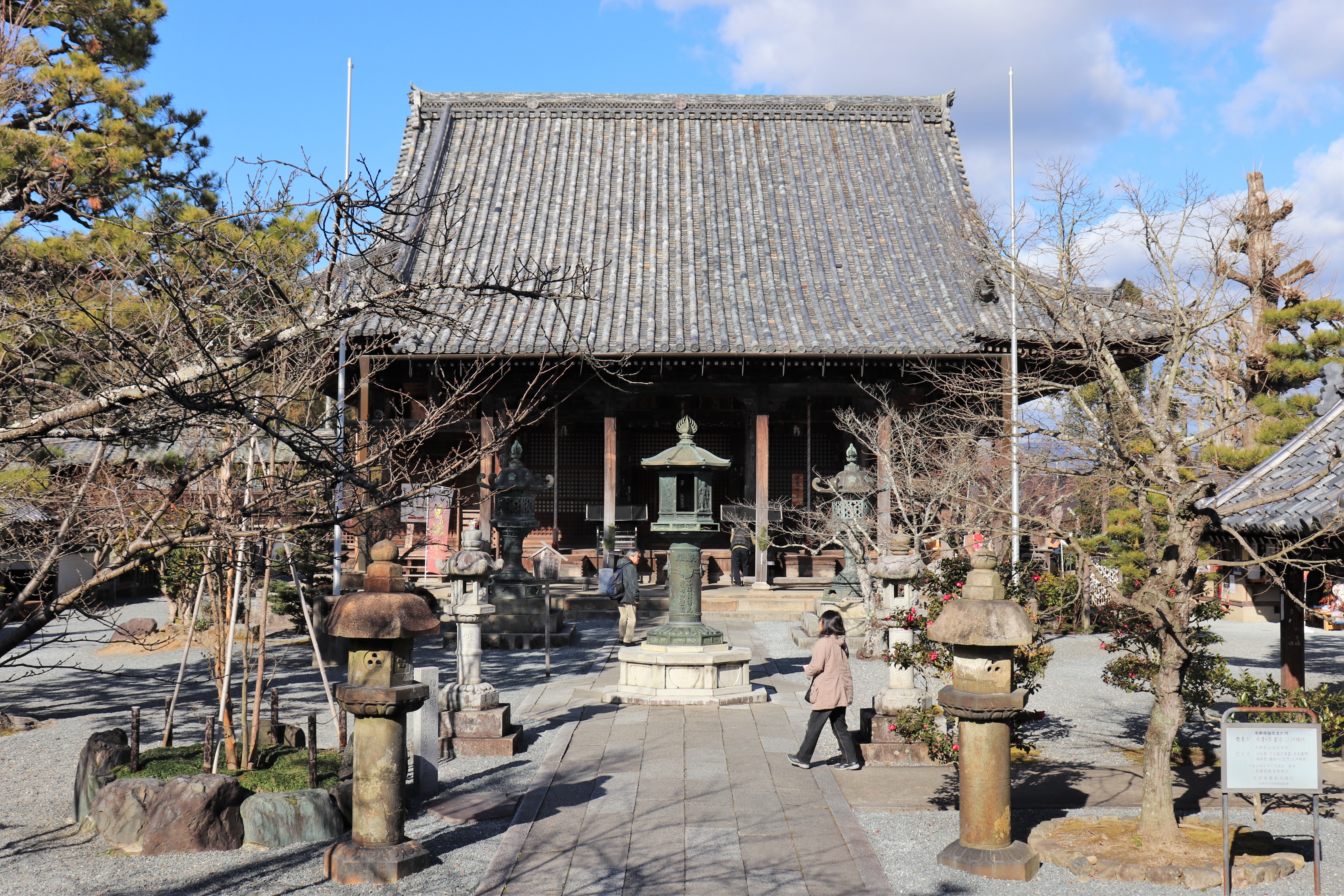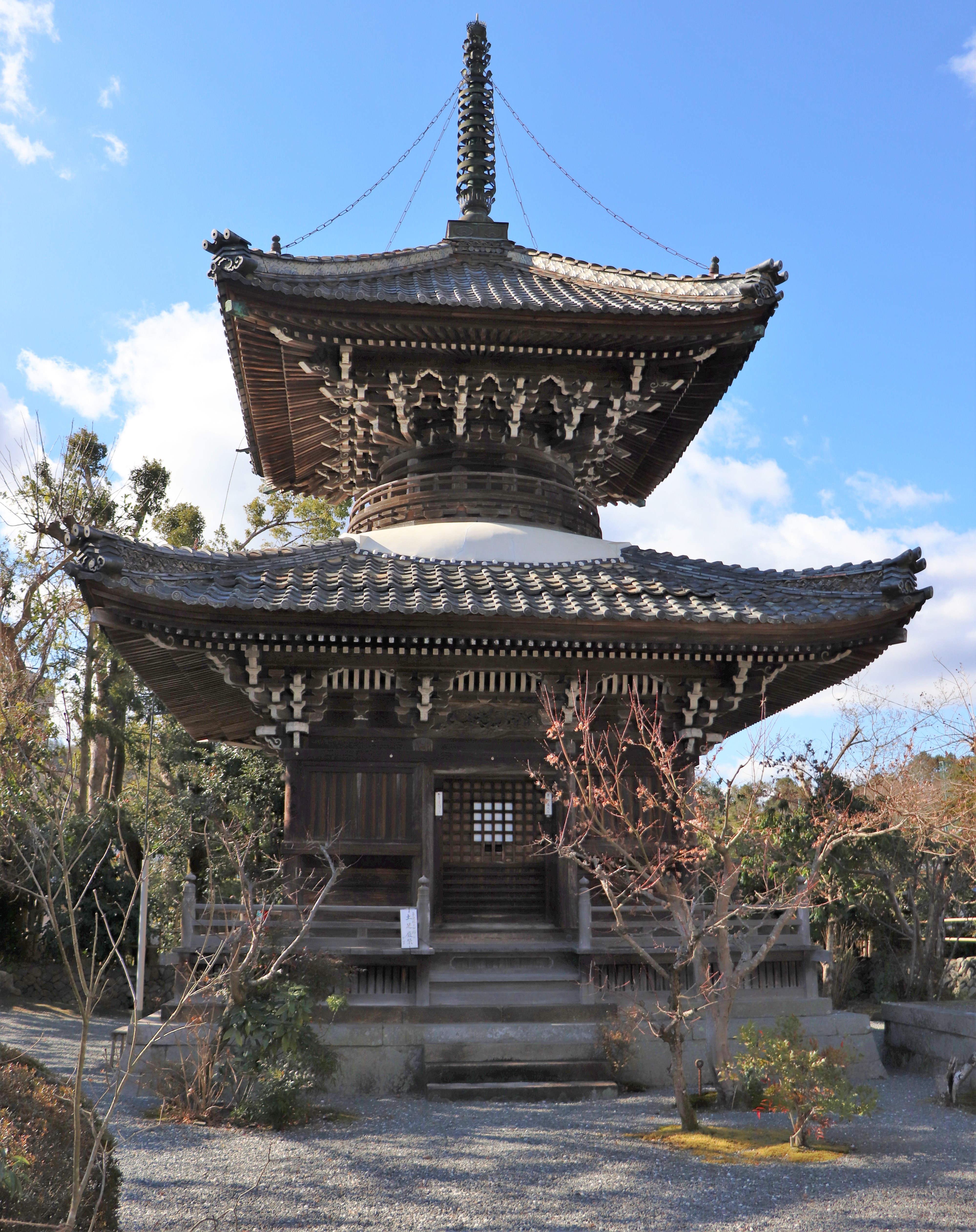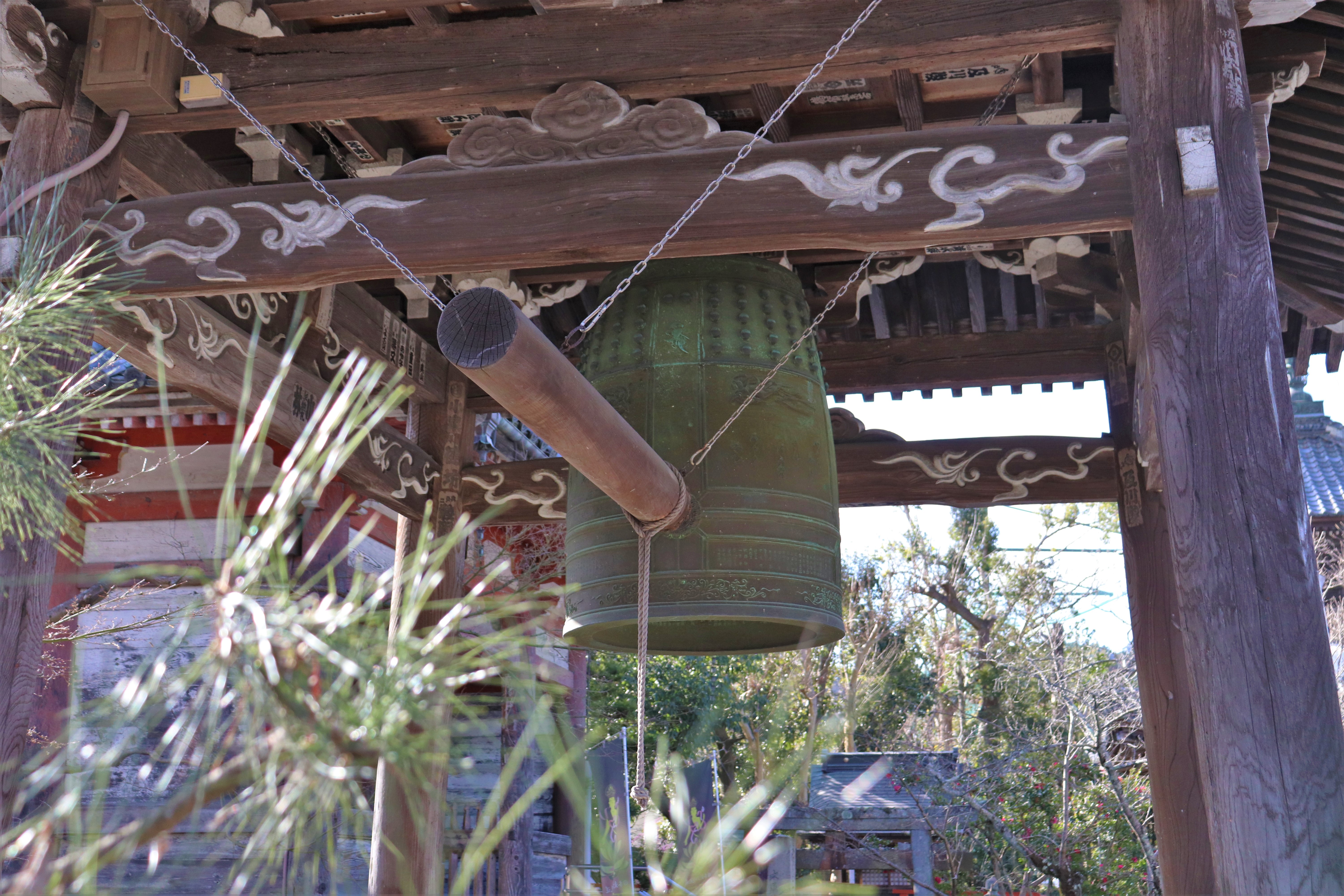 The hondo, main building, is not big at all. The small size of the temple is likely the work of Akechi Mitsuhide, the man who assassinated Oda Nobunaga. It is said that Akechi Mitsuhide demolished part of the temple and Toyotomi Hideyoshi, who killed Akechi Mitshide, set fire to Kameoka in a battle against Akechi Mistuhide. Because of these events it took until the Edo Period before  the temple grounds were rebuilt.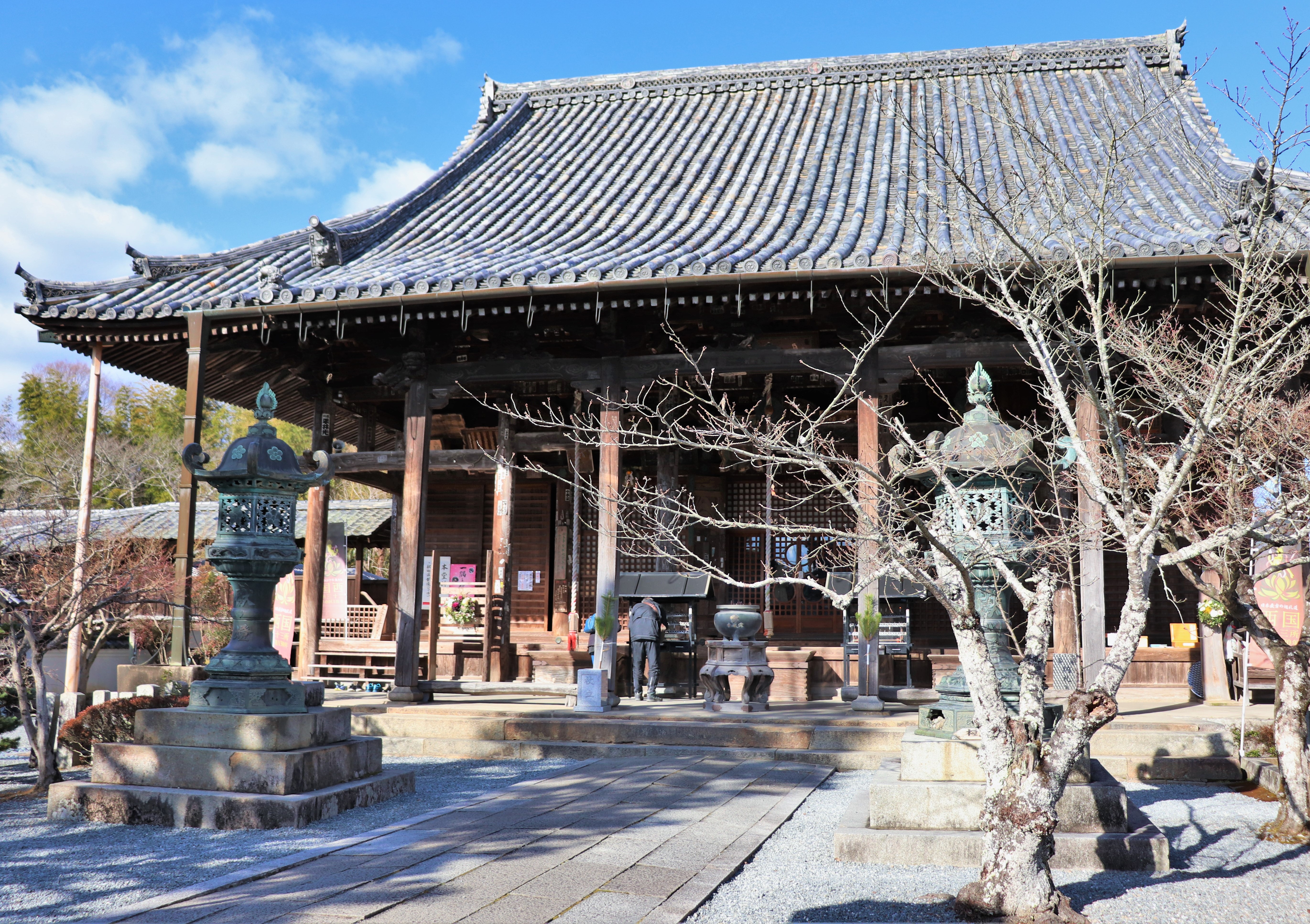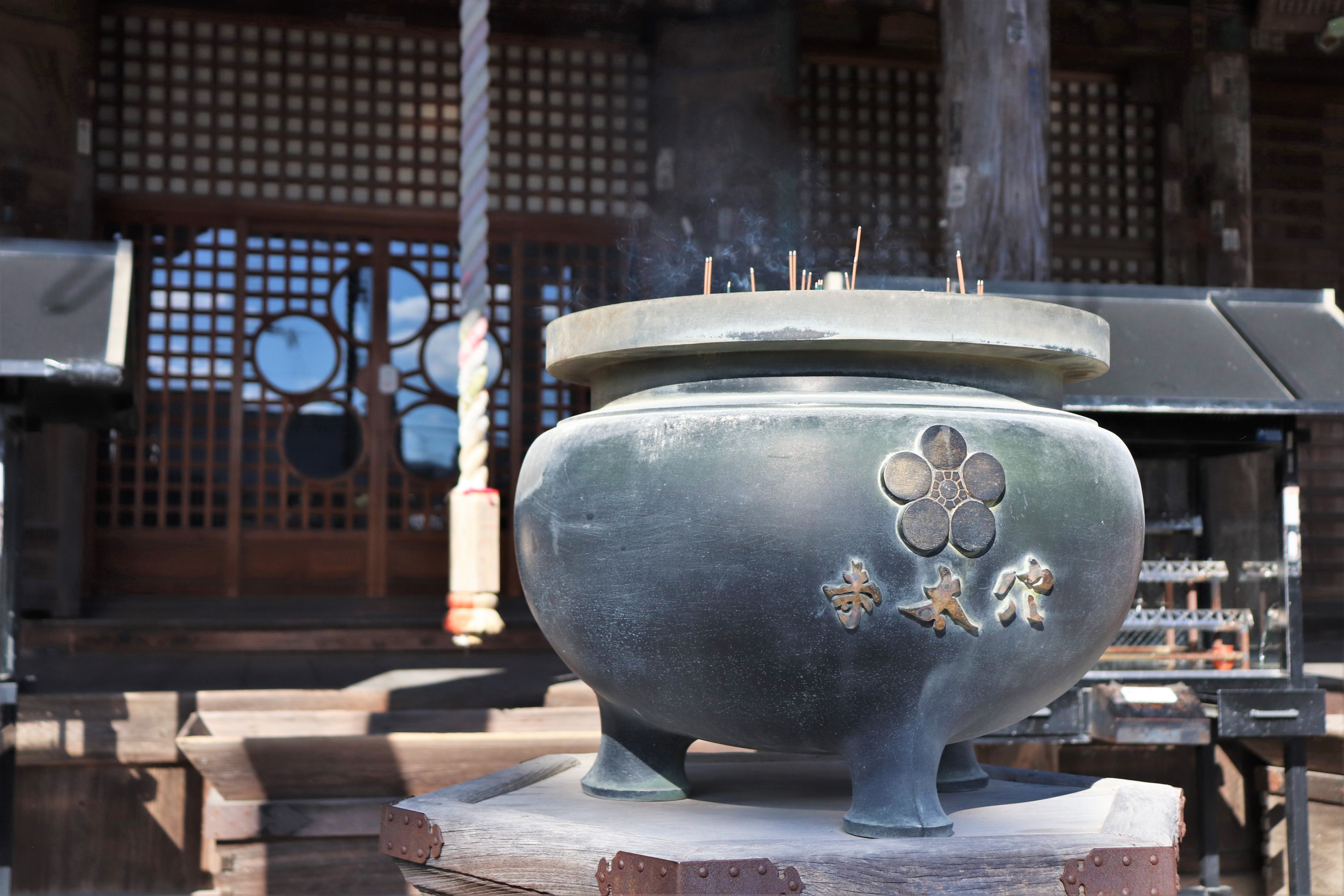 The Sleeping Buddha
If you pay 400 yen you can go into the hondo. Unfortunately, the statue of Yakushi Nyorai is not available for public viewing and someone stole the original statue of Kannon Botatsu decades ago, so the currently statue is not very old.
Of particular interest in hondo is Shaka-nehan-zo, the sleeping Buddha statue, which actually sleeps in a futon!! The convention is to pull back his futon and directly rub the spot you want cured. It was rather cold when we went to visit him so it seemed rude to disturb him.
There is also a garden near the hondo. Entrance to the garden comes with your 400 yen admission fee to the hondo, but since it was middle of the winter, the garden was closed.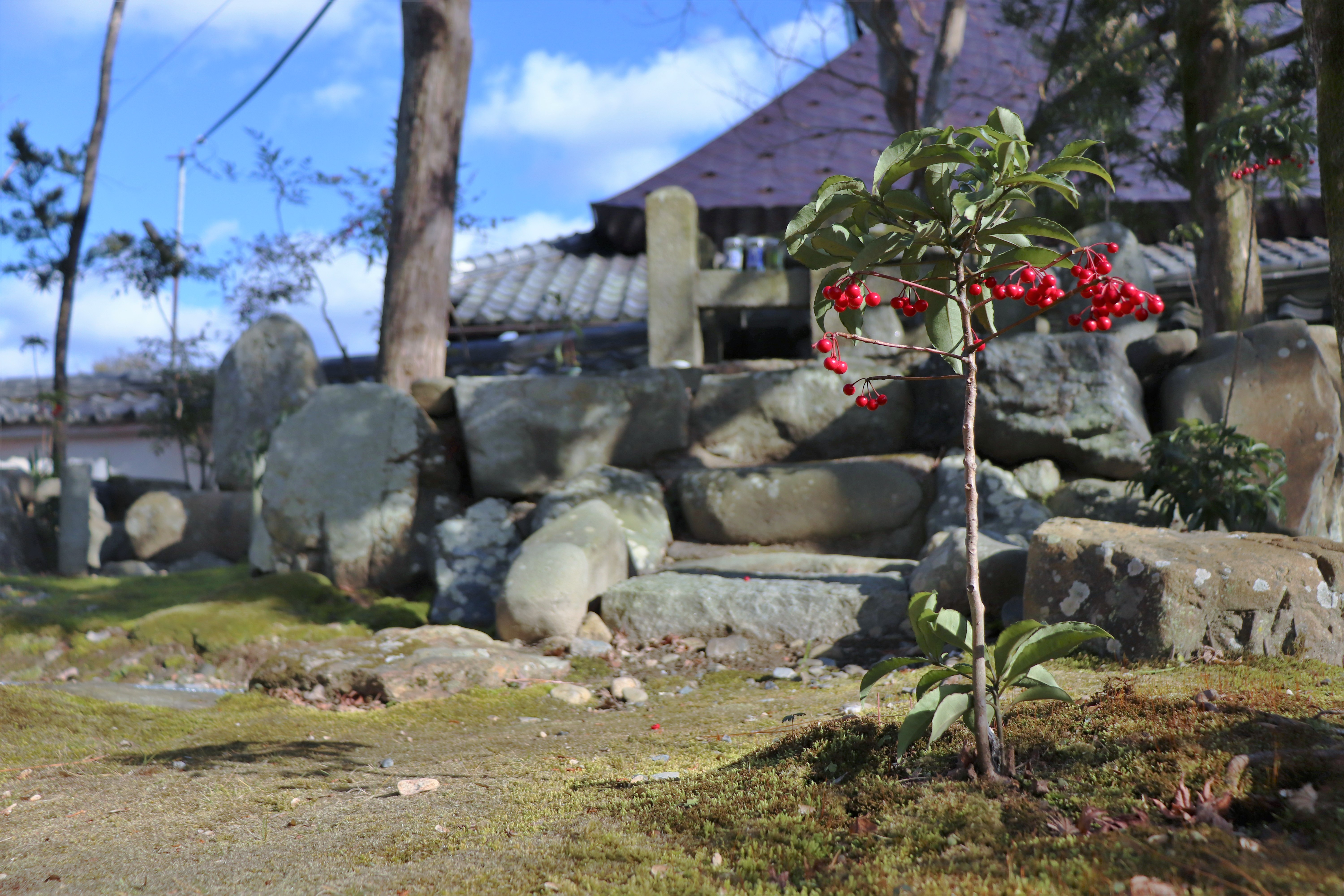 Anao-ji Temple
Address
Higashinotsuji-46 Sogabecho Anao, Kameoka, Kyoto Prefecture 〒 621-0029
Website
https://saikoku33.gr.jp/place/21
Hours of Operation
Mon-Sun: 8:00-17:00
Admission Fee
Temple Grounds: Free

Hondo/ Garden: 400 yen
Coming next time, Osaka's hidden local food, Negiyaki!
The adventure continues…